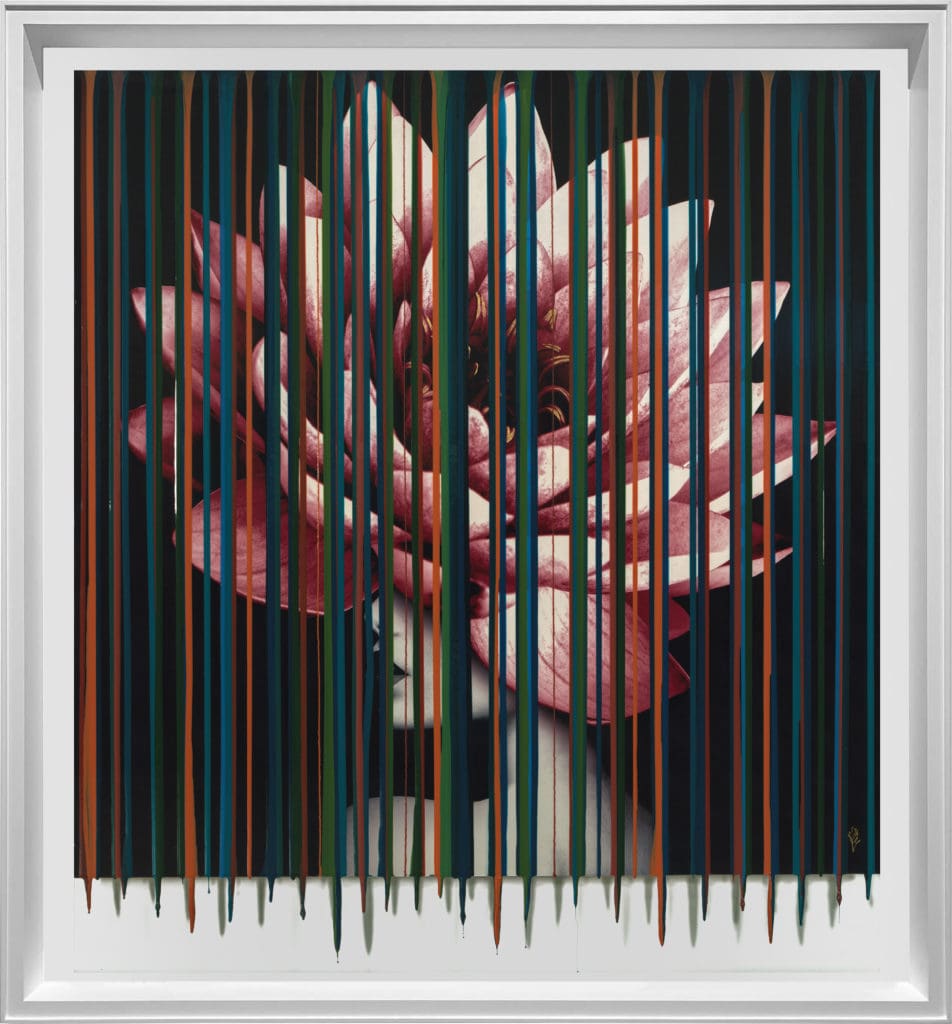 Srinjoy's work often explores the tension between our desire to materialize the ideal and the impossibility of actually reaching it. In this surreal piece Icon Glamour, a lotus flower, commonly associated with rebirth and spiritual enlightenment, commands the composition. The artist uses linear drips to create a barrier between us and the enigmatic, idealized figure. Suspended below the wood, Srinjoy's resin drips also serve to break the constraints of the square panel.
Srinjoy: View More Work | On the Wall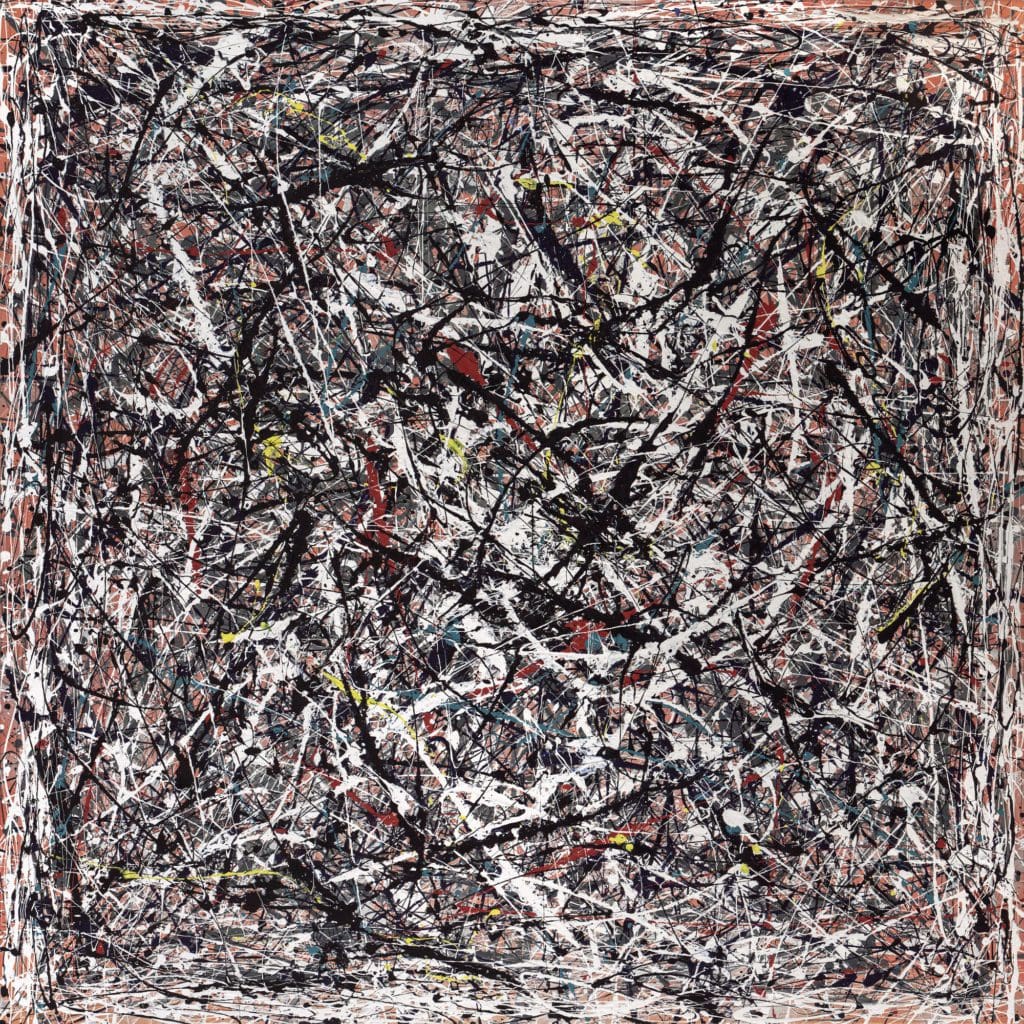 Pezhman forms a complex web of splatters and drips in this bold Pollock-inspired piece. Layer upon layer of color have the painting vibrating with exciting energy and movement. At 76 × 76 inches, Pezhman's large-scale canvas immediately grabs your attention when you walk into the room.
Pezhman: View More Work | On the Wall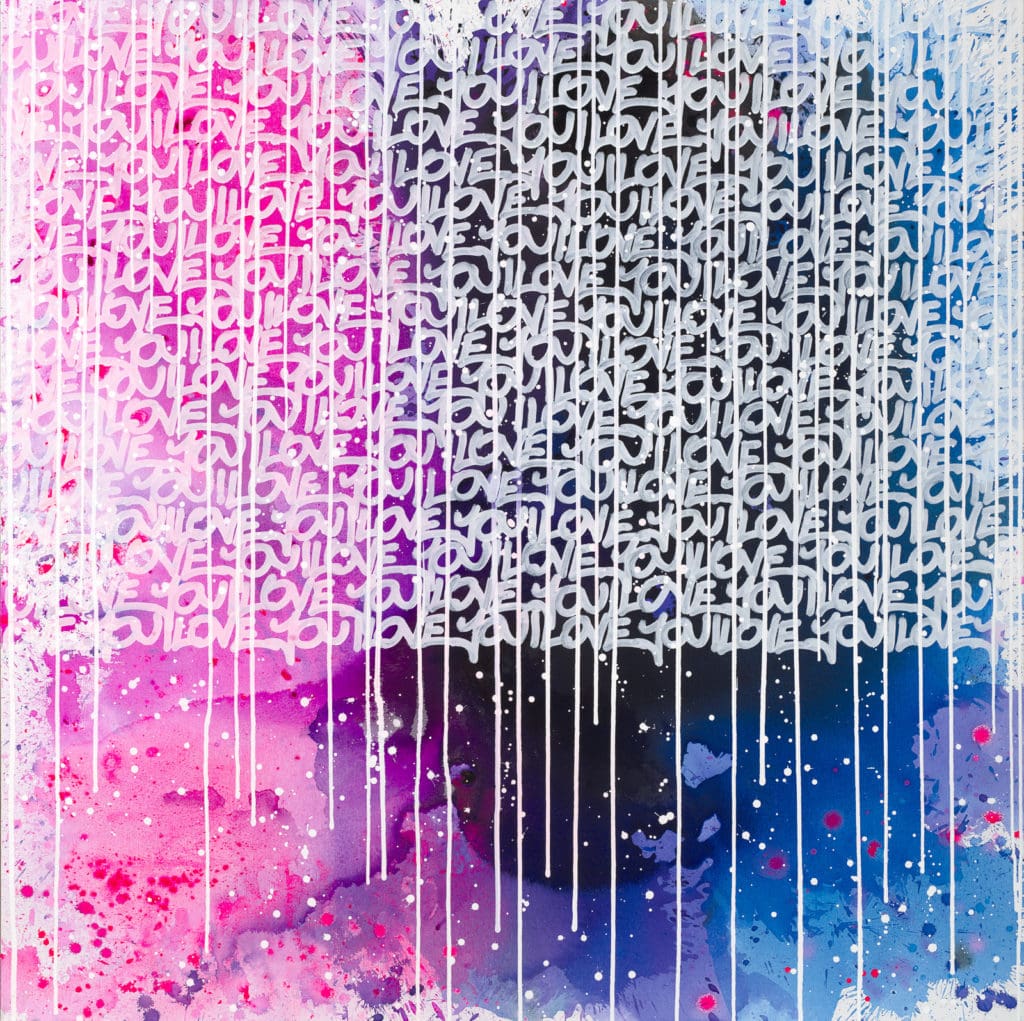 There's a strong sense of space in Universal Love Potion, from the delicate drips of white in the foreground, to the translucent I love you's, all the way to the background that disappears into deep navy blue. Goldhammer's piece is vibrant and uplifting, while the graffiti-style writing and paint splatters give it an edge.
Goldhammer: View More Work | In the Artist's Studio | On the Wall