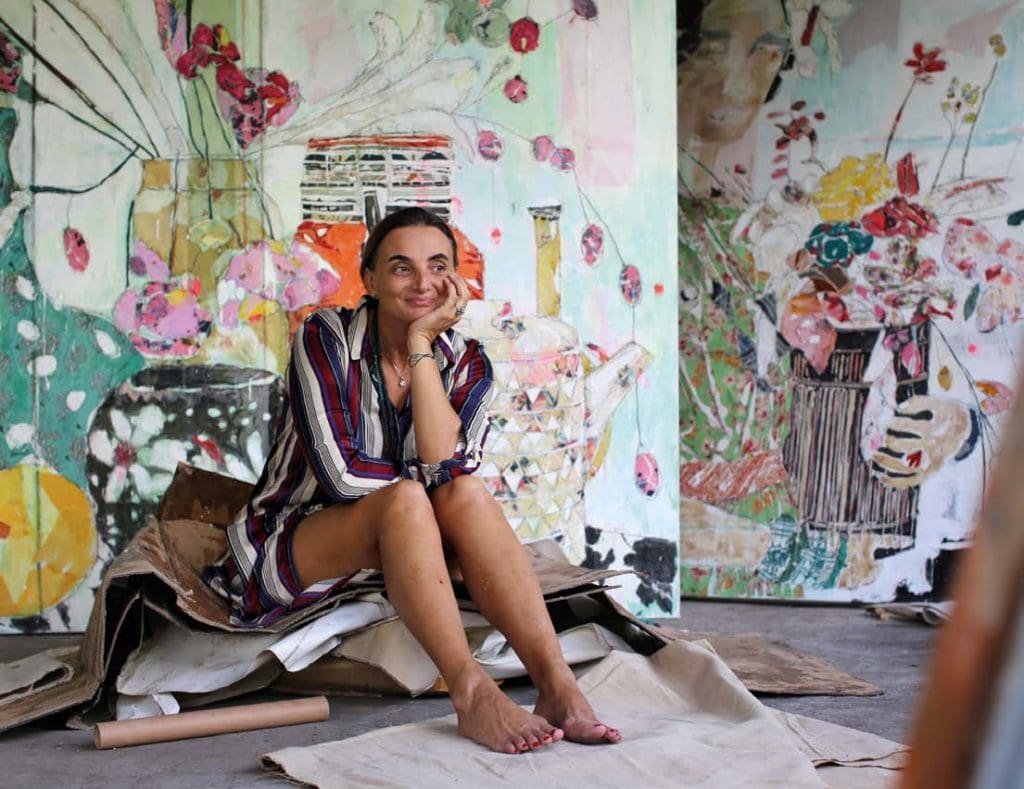 Spanish artist Mersuka Dopazo is known for her vibrant, larger than life collages. Layering fabric, paper, and paint, she creates a whimsical universe of mixed media within each piece.
Continue reading to discover three fun facts you probably didn't know about the artist behind these captivating works.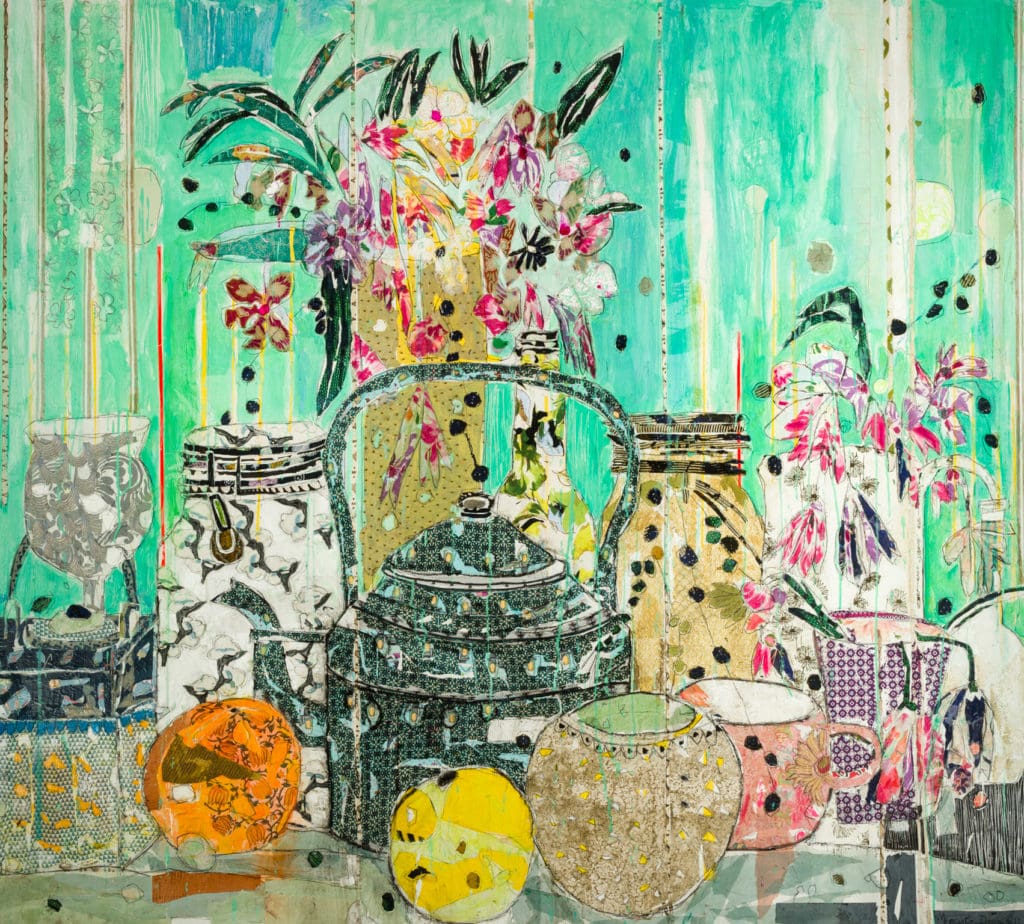 1. She Loves Unusual Antiques
Dopazo enjoys traveling and seeing what the world has to offer. She finds inspiration in antiques she has collected in her travels throughout the years. Odd antiques tend to catch her eye, and she enjoys objects that beg the question, "How did you end up here?" For example, she recently purchased several 1960s African telephones that had somehow made their way to Indonesia. You can find many of her unusual collectibles featured in her still life pieces.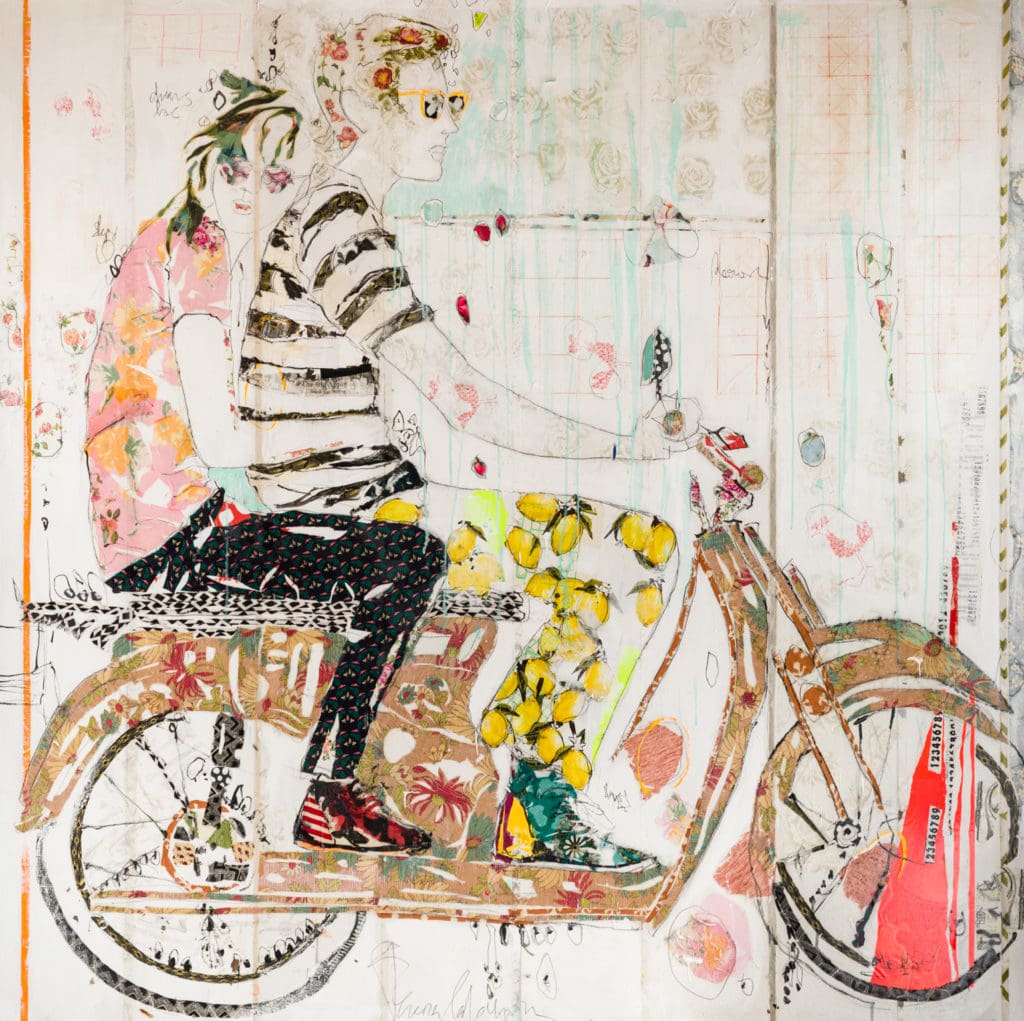 2. She Doesn't Portray Herself in Her Work
While the majority of Dopazo's pieces feature people, you won't find her in any of them. Her subjects are always individuals she knows or has met, oftentimes her family. She has admitted to painting her husband alongside a coworker of hers on a few occasions, simply because she feels they look nice together!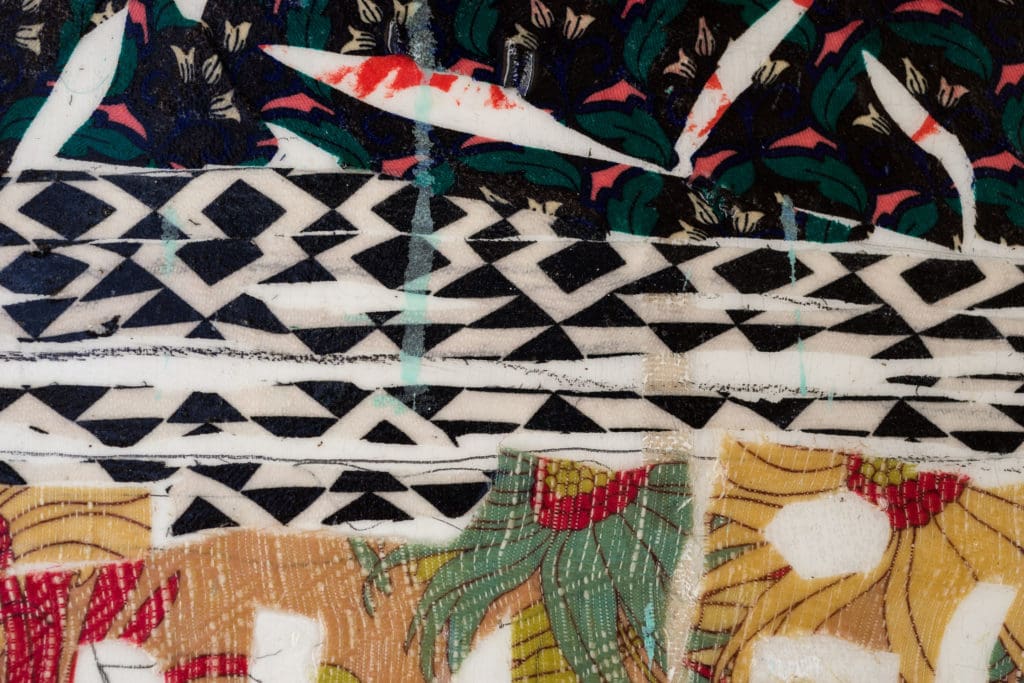 3. Her Suitcase is Always Full of Fabrics
Dopazo is a collector of fabrics from all over the world, which she incorporates into her work. She is particularly drawn to vintage handmade fabrics with a sense of history. On a recent visit to Yogyakarta, Dopazo learned more about the art of Batik making, and is interested in using this method to design her own fabrics.
Mersuka Dopazo: View More Work | In the Artist's Studio | On the Wall