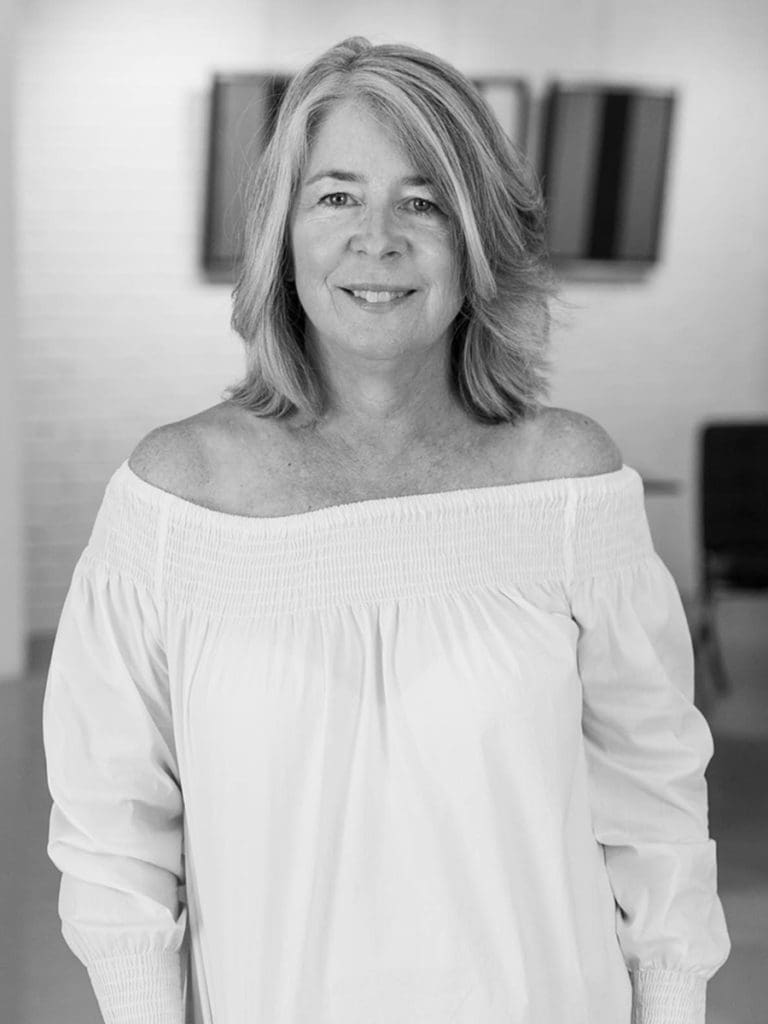 We asked Betsy, an art consultant at our Chevy Chase gallery, about which artworks she would like to see hanging in this cozy and inviting living room. Rather than the obvious choice of one statement piece, she went with an out-of-the-box approach choosing multiples— a whimsical painting paired with a glass sculpture, an abstract piece with a bronze figure, and a trio of wall sculptures—each highlighting the unique architecture of the room.
What would you place in this space?
Slonem, Cross Hatch & Brady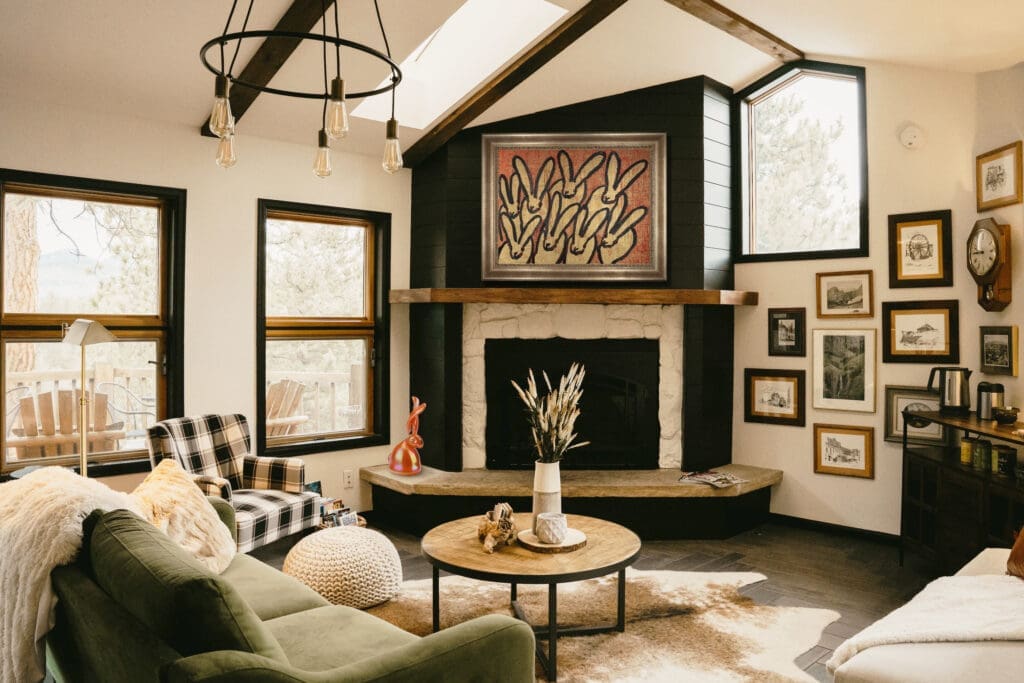 The metallic tone and rich textures of Cross Hatch by Hunt Slonem add elegance, accessibility, and fun into this cozy room. And why not add a handblown glass sculpture, such as Brady, for a quirky touch?
Hunt Slonem: View More Work | In the Artist's Studio | On the Wall
Westlake, Everyday Occurrence | Hansen, Soulmates
Wendy Westlake's Everyday Occurrence brings curvy shapes and a cool vibe into this intimate, cozy area. The bronze sculpture, Soulmates, by jd Hansen with its pearlized patina introduces more texture and surfaces into this room as well; Both of these contemporary pieces soften the quality and feel of this angular room.
Wendy Westlake: View More Work | Inside the Studio | On the Wall
jd Hansen: View More Work | Inside the Studio | On the Wall
Devine, Anemones III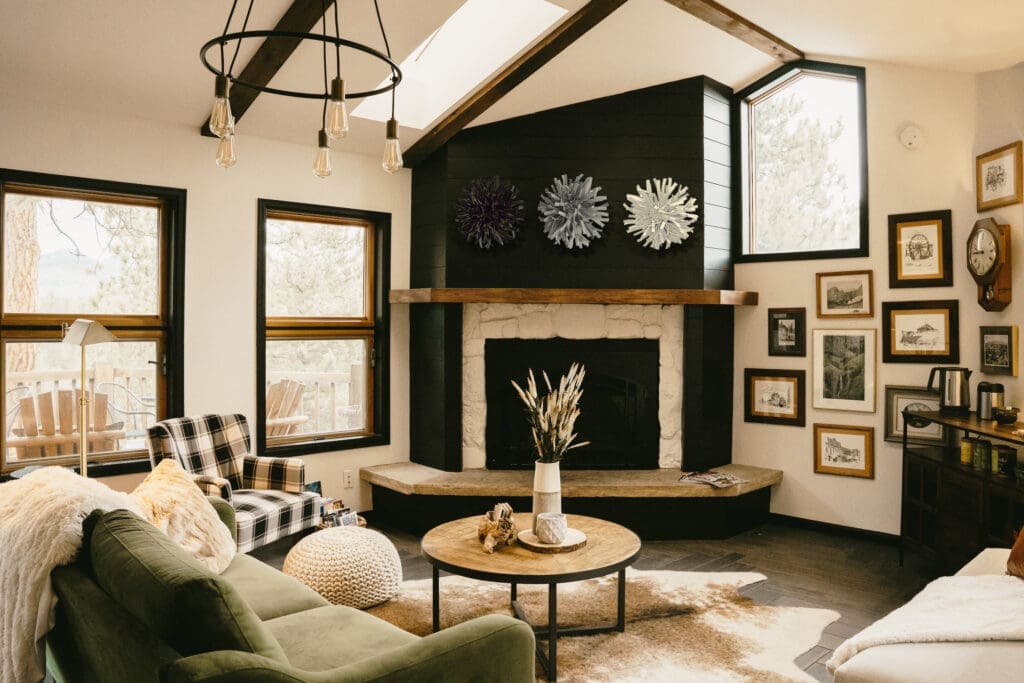 The angular quality of these circular aluminum sculptures created by Matt Devine lend additional shape and form into this room full of nooks and crannies, picking up on the neutral tones in the space.
Matt Devine: View More Work | Inside the Studio | On the Wall