Embracing functionality, clean lines, and natural tones, midcentury modern design has an understated look that has yet to go out of style. If your home is partially inspired by Don Draper's apartment, then you should definitely take a look at the work of these six artists.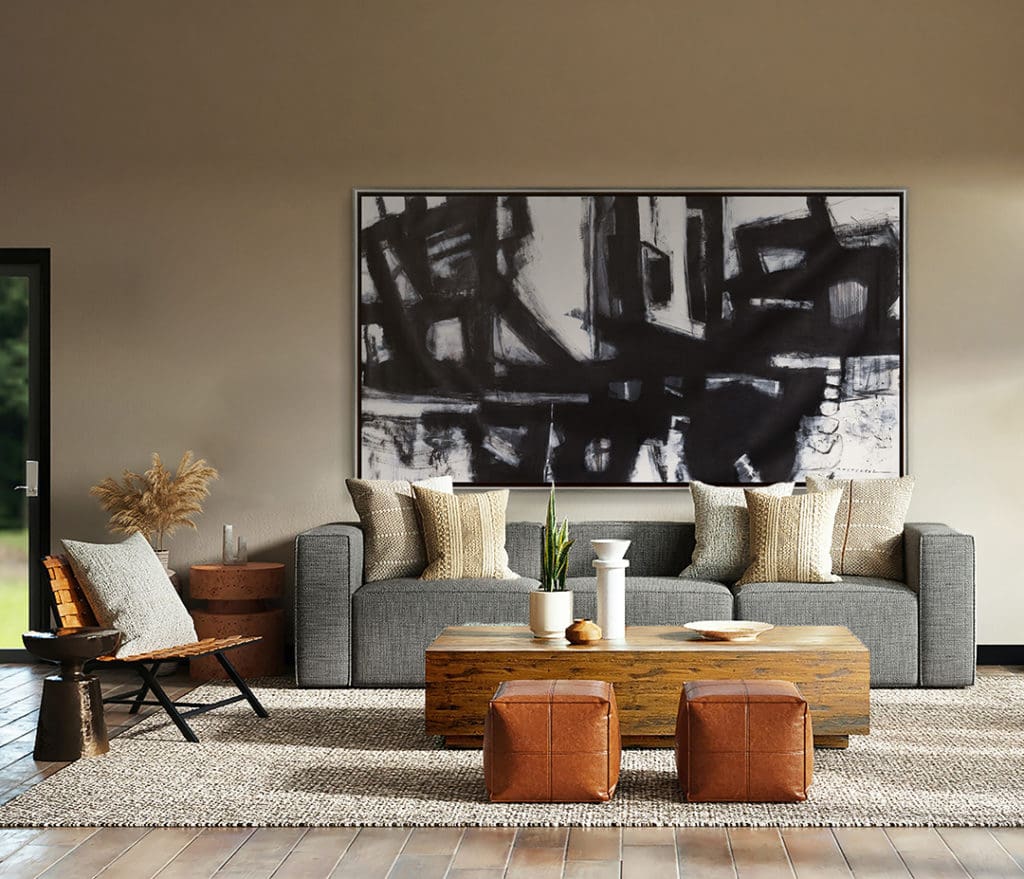 Rose Masterpol
Masterpol's bold, expressive work is heavily influenced by the New York School painters of the 1950s. Think Tank, the show-stopping painting above, is reminiscent of the works of Franz Kline, one of the pioneers of Abstract Expressionism. From her most gestural pieces to her structured Geometrix series, Masterpol's work feels right at home in a midcentury interior. She even has a piece named after another midcentury icon: the Barcelona Chair.
View More Work | In the Artist's Studio | On the Wall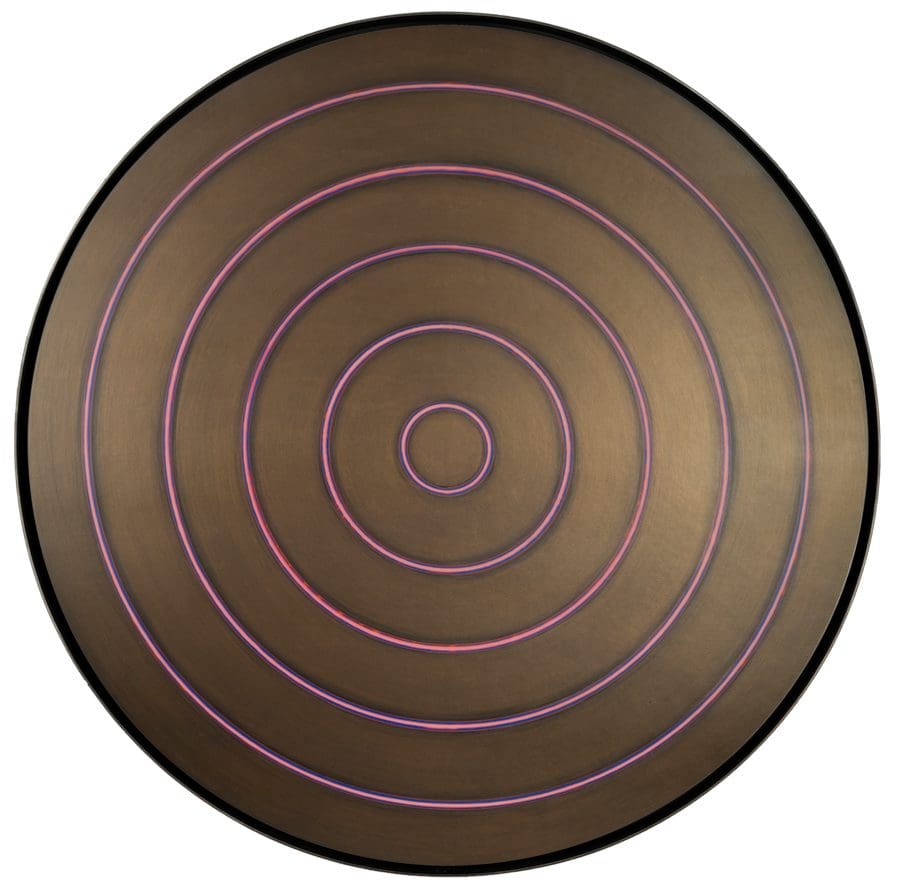 Tom Bolles
Attracted to Op and Psychedelic Art at an early age, Tom Bolles cites 20th century abstract artists like Ad Reinhardt and Julian Stanczak as influences in his work. For a piece to be successful, Bolles says that it must "attain an indefinable and elusive balance of color, light and texture." The concentric circles and subtle metallic surface of Bronze Target give the piece a unique rhythmic quality.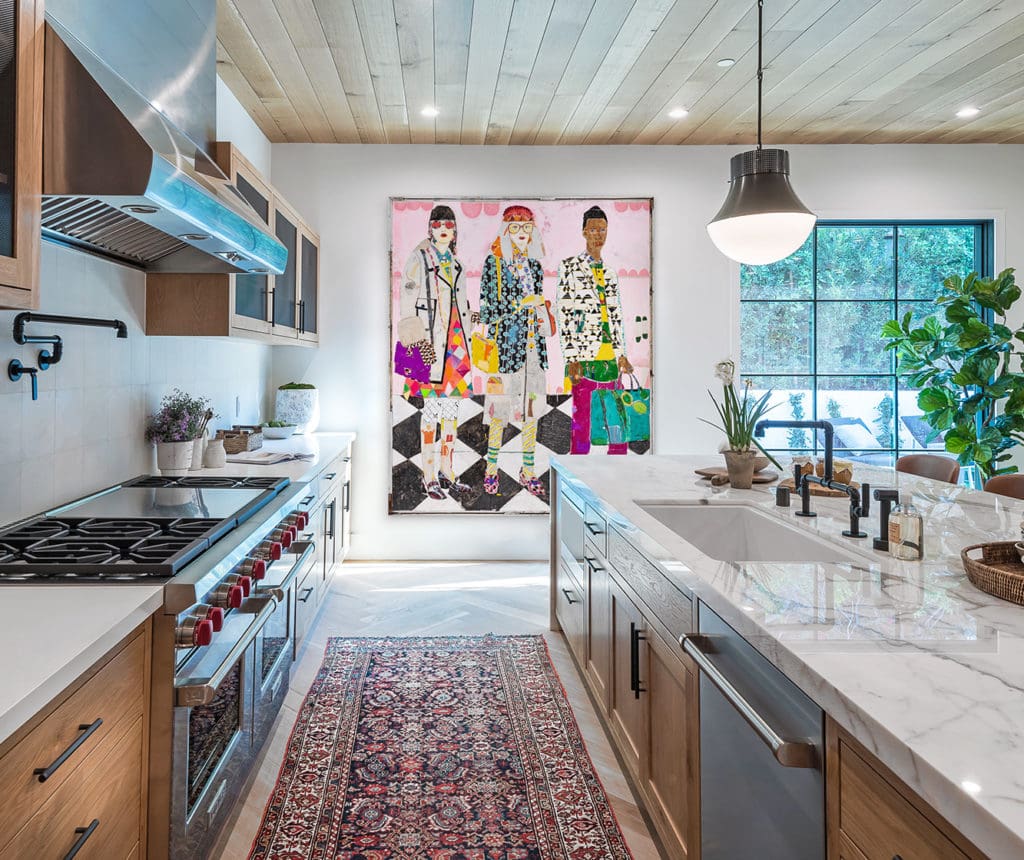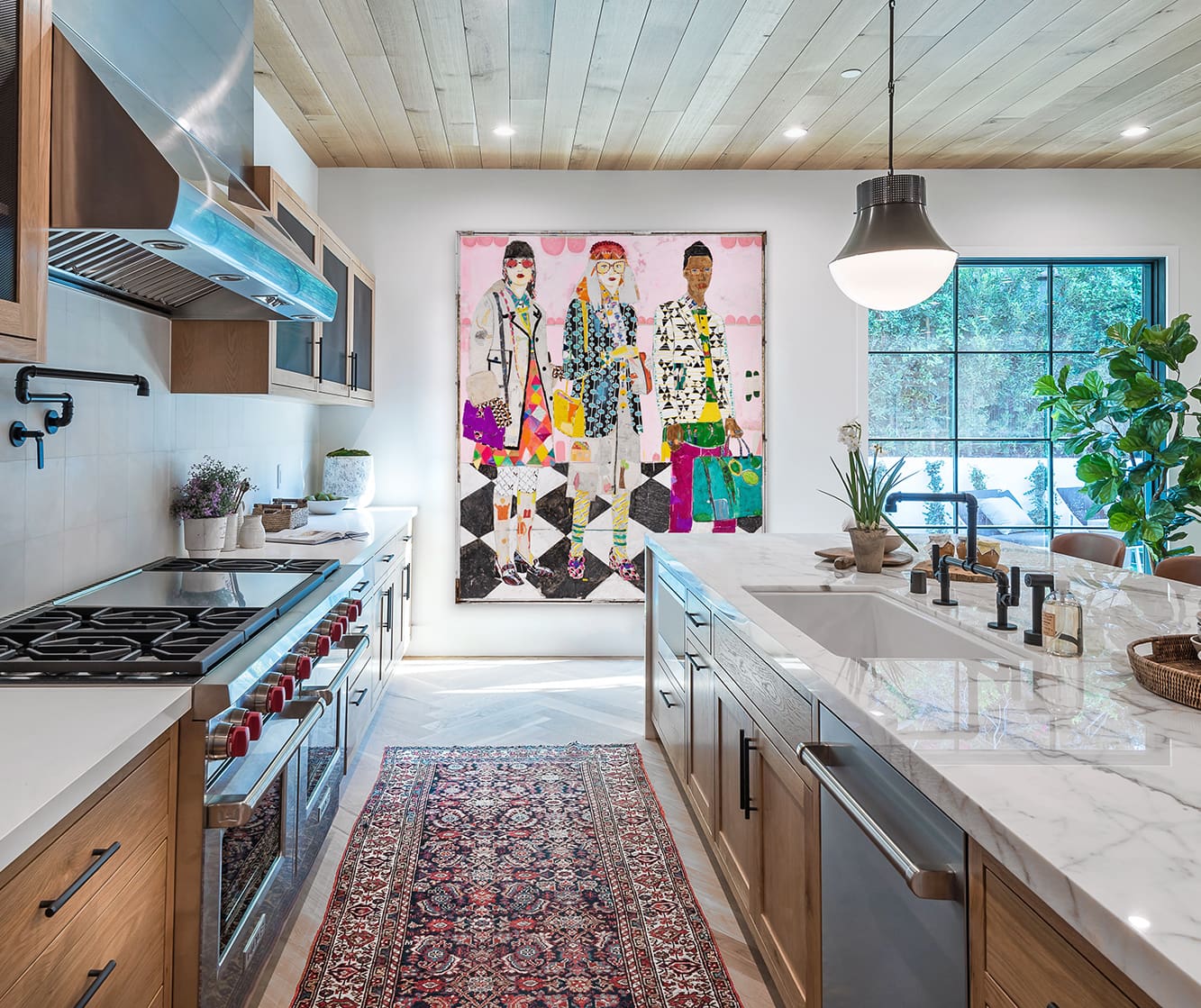 Mersuka Dopazo
If you're a fan of 1960s style, you need to check out our newest pieces from Mersuka Dopazo. Her larger than life figures, like the trio in Black & White in the 60s, capture the vibrant, fun-loving spirit of the Swinging Sixties. Incorporating fabrics and handmade papers collected from around the world by Dopazo, each piece is a treasure trove of pattern and detail.
View More Work | In the Artist's Studio | On the Wall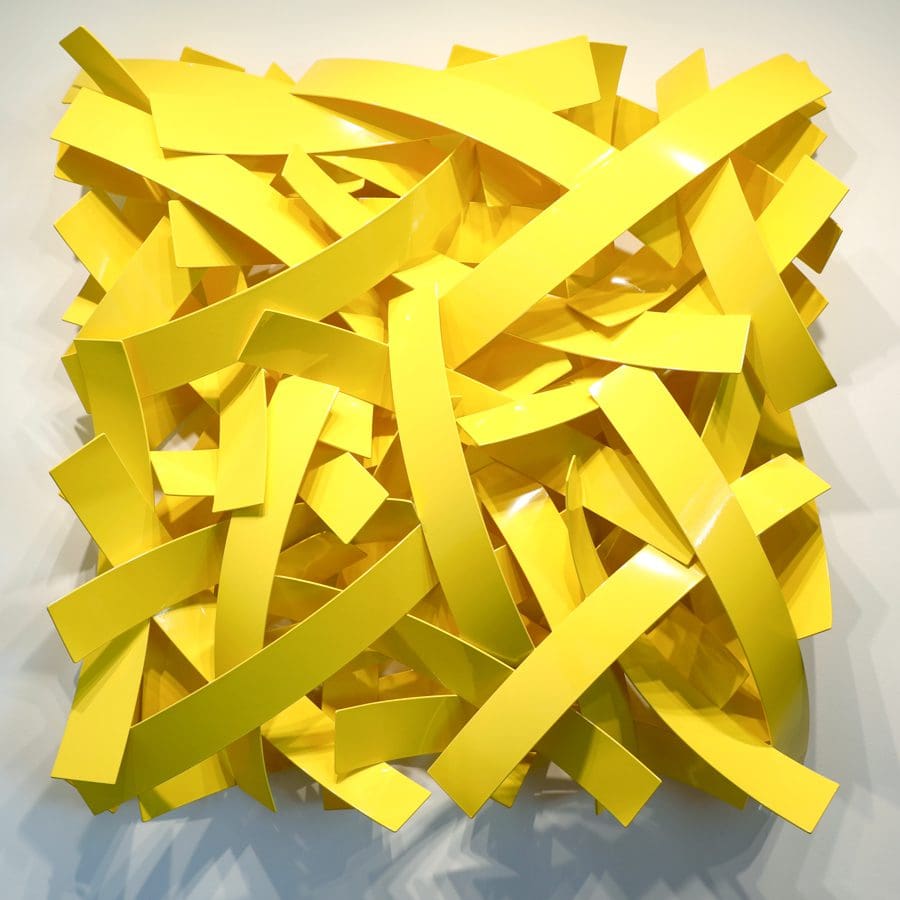 Matt Devine
This colorful sculpture by Matt Devine is inspired by architect Richard Neutra, known for his signature midcentury modern California homes. Whether bright yellow or quiet gray, Devine's metal forms cast interesting shadows on the wall and create a dynamic presence in the room.
View More Work | In the Artist's Studio | On the Wall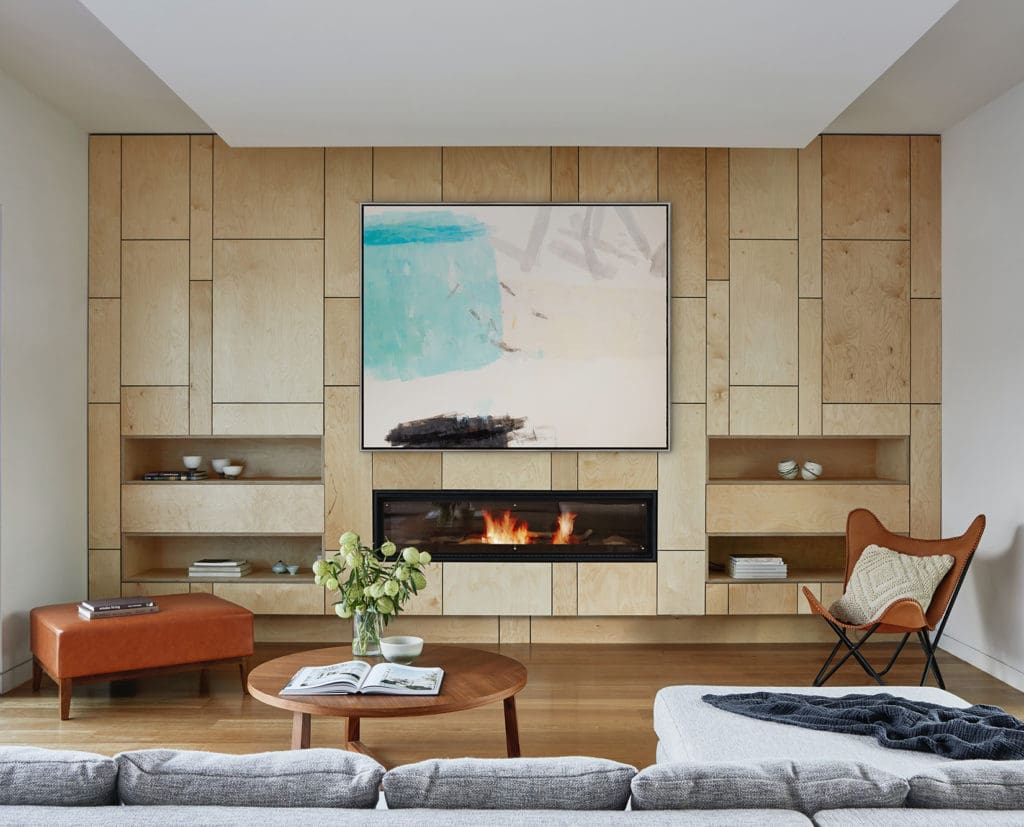 Hyunmee Lee
Hyunmee Lee's quiet minimalist paintings work beautifully in an understated interior. Lee originally learned the art of calligraphy from her father and grandfather who were both calligraphy masters. Her work is all about expressing the essence of calligraphy in her own gestural style.
View More Work | In the Artist's Studio | Learn More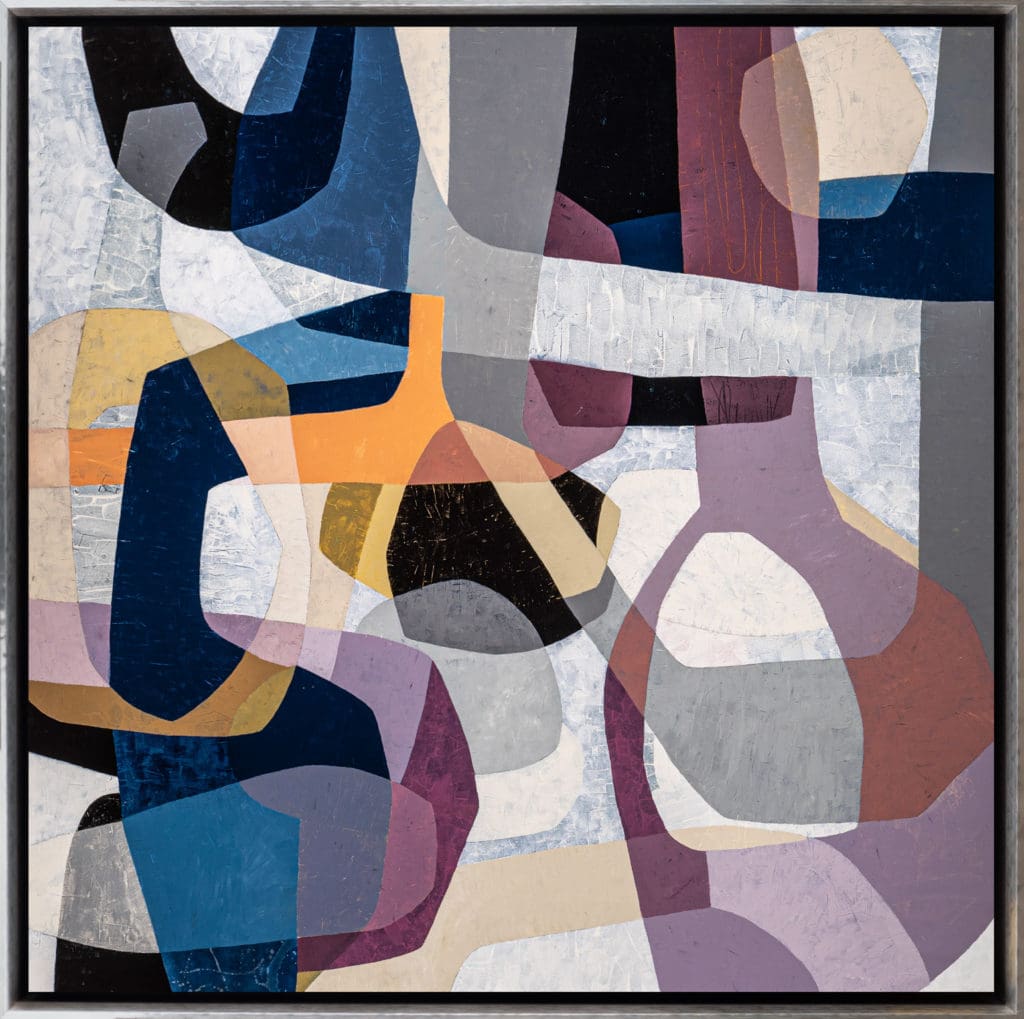 Wendy Westlake
Westlake's process involves layering washes of acrylic with graphite and crayon on raw canvas. Her organic interlocking shapes call to mind the geometry and color palettes of midcentury design. Another artist inspired by American Abstract Expressionism, Westlake references the color fields of Mark Rothko and collages of Conrad Marca-Relli as two of the influences in her work.
View More Work | In the Artist's Studio | On the Wall