Two different viewpoints on a soft grey bedroom from our expert consultants that will inspire the way you look at art and the world around you.
It's no secret that grey is the new neutral. Ranging from soft and almost pastel to strong and regal, grey is a versatile color that suits nearly any interior style. This bedroom, with plush white bedding and strong dark wood furniture is a mix of feminine and masculine, with the light grey walls bringing a cohesive balance to the space. The only thing this calm and light bedroom is missing is a complimentary work of art to adorn the wall above the bed and bring a bit of intrigue to the space.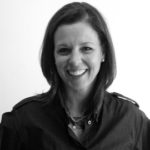 For this serene bedroom, I chose "Your Beautiful Spirit" by Amy Donaldson. Donaldson creates landscape paintings in a personal style that combines visual and visceral elements ideal for this bedroom space. Engaging with the world around her gives Donaldson a deeply personal feeling for humanity which accounts for the wide range of rich textures present in her work. The palette of this piece helps off-set the rather cool tones in the room, bringing warmth to the space while also adding a bit of energy and movement.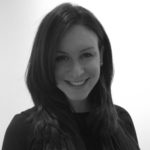 I chose Charles Jacobs, "Foggy Morning" for this room because it is quiet yet captivating. Jacobs' photograph has an inherent peace within it, invoking a bit of romance and mystery through its misty imagery. This room has such dark furniture and straight lines that I think a piece that has a bit of softness to it will provide a stunning juxtaposition.