Experience the artist's unique perspective through still life: from fruit and flowers to bowls and bottles.
It is the skill and extraordinary handling of light that Ken Orton lavishes on his glass mason jars in Old Shot that brings this piece to life. Orton often chooses everyday items as his subject matter, portraying the beauty in commonplace objects.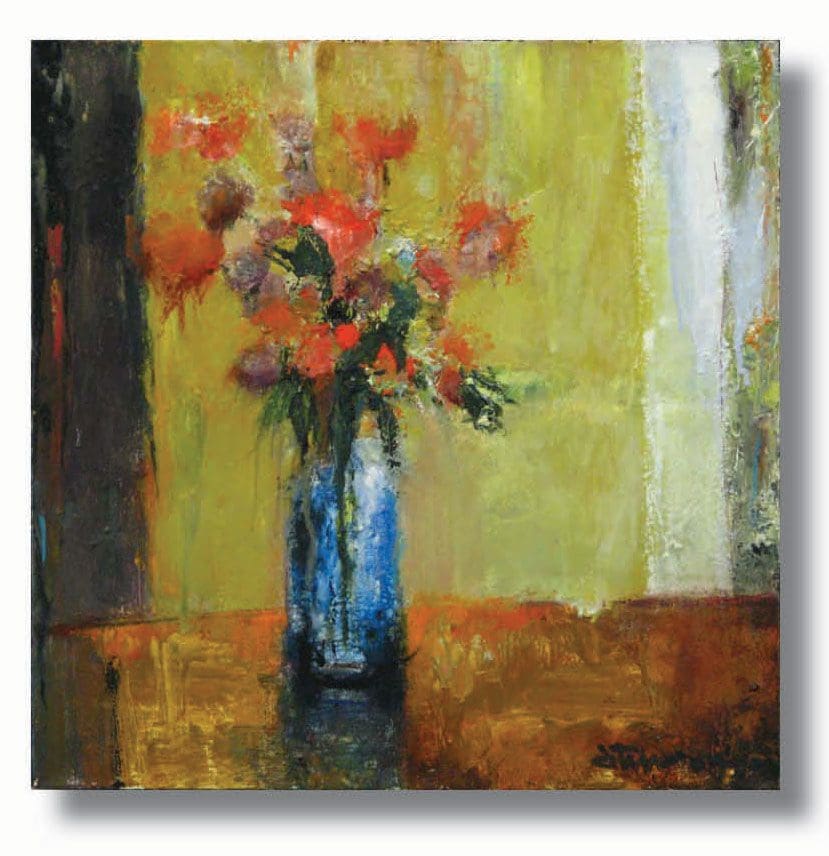 Jeffrey Terreson's use of texture and color create interest in his painting, Spring. Terreson acheives a balance by combining recognizable items with abstracted compositional elements.
Hungarian artist, G. Rath Berger is a master of realism.  The lush color combinations in Apple, Plums and a Bowl, the curl of the lemon peel in Lemons and Bowl and the water drops in Apples are all examples of Berger's precision with detail.  The result are rich and luminous paintings set against a dark background.