Subtle patterns, earthy tones and cozy textures all come together to create this warm living area. Explore two different perspectives on choosing a piece that will enhance this serene space.
I chose Golden Doodle #2 by Matt Devine. The gold tone of this sculpture fits perfectly with the patterns, textures and shapes in this warm room. What a great space to get lost in a good book!
–Patricia 
Matt Devine: View More Work | On the Wall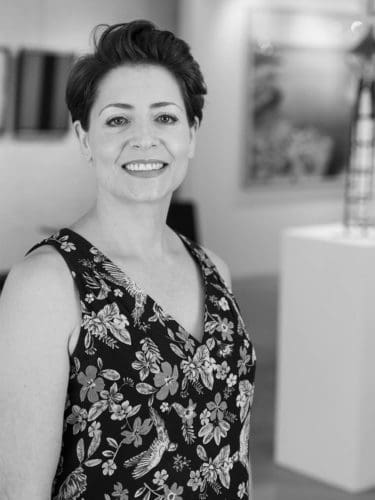 I chose Olaf by Raphaelle Seguin for this natural understated space. His face immediately adds personality into the room. The clean composition mimics the neutrals and pops of green perfectly, like he was made to live here. 
-Marcie 
Raphaelle Seguin: View More Work | On the Wall