One of the easiest ways to refresh or tie together a bedroom is to place a beautiful piece of art in the space above the bed. See which pieces art consultants Isabelle and Betsy chose to completely transform this peaceful bedroom.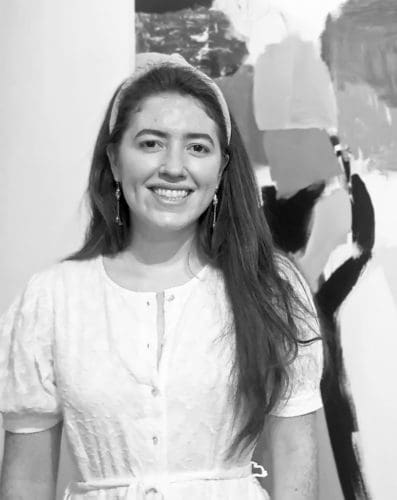 Shivani Dugar's Bittersweet Summers nicely mimics the soft cool colors of this peaceful bedroom design. Simultaneously, the bright pops of orange in the work add just enough contrast to bring the room alive without overwhelming the space.
—Isabelle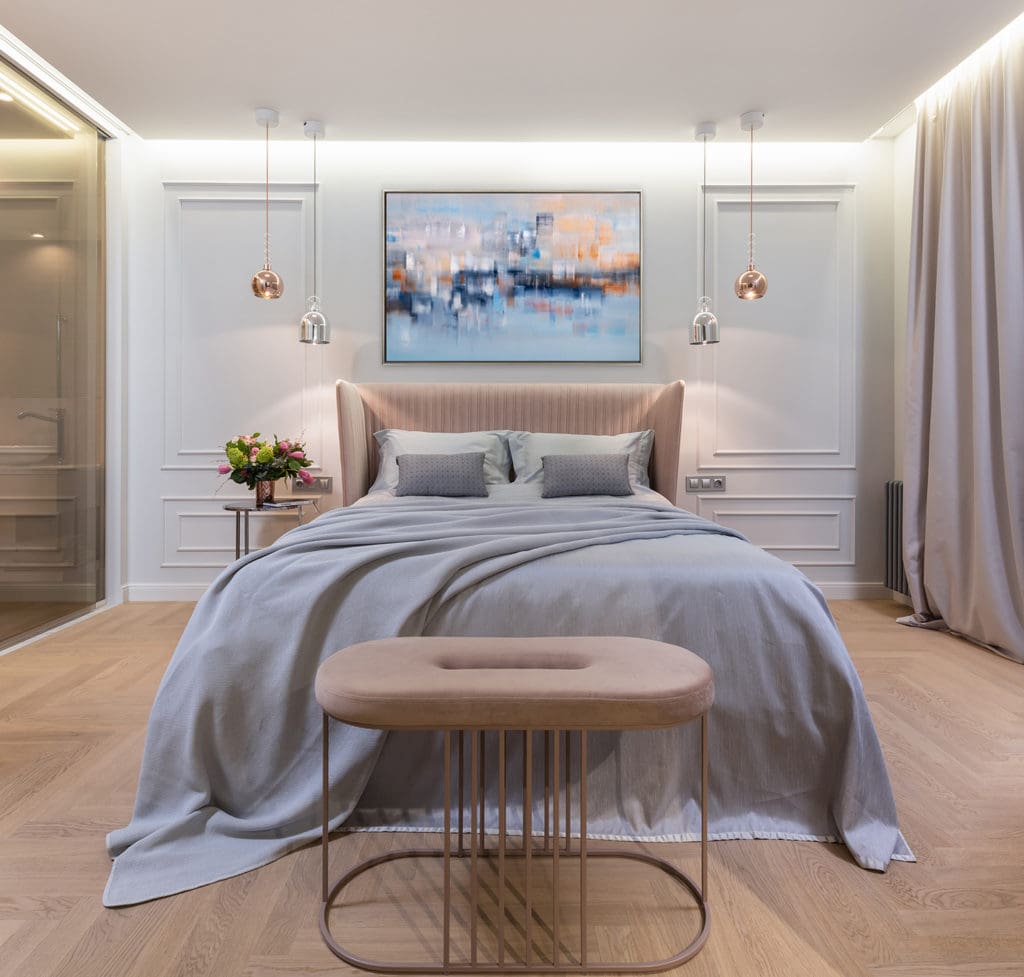 Shivani Dugar: View More Work | Inside the Studio | On the Wall
David Burdeny's quiet and poetic photograph Movieland finds a fitting place in this soft, peaceful bedroom. The pastel colors and shapes in both the room and photograph play off one another in an enchanting way. Who wouldn't feel like cuddling and watching a romantic movie in this room?
–Betsy
David Burdeny: View More Work | Inside the Studio | On the Wall