See two different perspectives for adding a work of art to this warm living room. Our art consultants Marcie and Betsy each chose a piece to hang over the contemporary fireplace. Both options elevate the relaxed space with their distinct personalities and styles.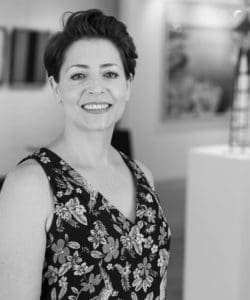 I chose Shivani Dugar's A Winter's Walk for this warm and sunny living room. Dugar imagines a natural landscape in a her own beautiful and unique way, which compliments this room greatly. The texture and layering of color adds interest to the floating accent wall and draws the eye up creating a light and airy feeling.
–Marcie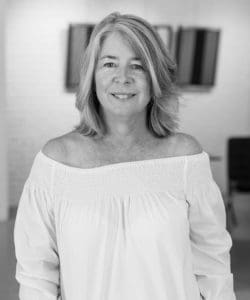 These contemporary, bold wallflowers by Donald Sultan wake up this sleepy room! The geometric and organic flower forms Sultan is known for are both powerful and subtle in this comfortable living area. The two silkscreens are from an edition of twelve in this Wallflower 2018 series. The abstract still lifes bring a freshness to the room.
–Betsy