Dale Chihuly, master of glass, and Hunt Slonem, world-renowned painter, have both mastered expressing their characteristic styles through multiple mediums. Merritt Gallery & Renaissance Fine Arts are proud to have these two distinguished multi media artists on our gallery roster.
For an artist, exploring new mediums of expression can be daunting. Not only do the technical aspects require a steep learning curve, but it can also be difficult to transition from working on surfaces like canvas or paper to 3-D sculptures in glass or bronze (and vice versa). To be able to achieve such a leap, while also producing a cohesive body of work, can require dizzying mental gymnastics.
CHIHULY
Dale Chihuly kicked off his career with striking glass installations, and later turned to drawing after a car accident left him blind in one eye. Applying layers of color and line to thick Arches paper enabled him to better communicate his artistic vision for the sculpture's direction. Concentric circles and undulating colors hypnotize, first on paper and then echoed in glass opulence.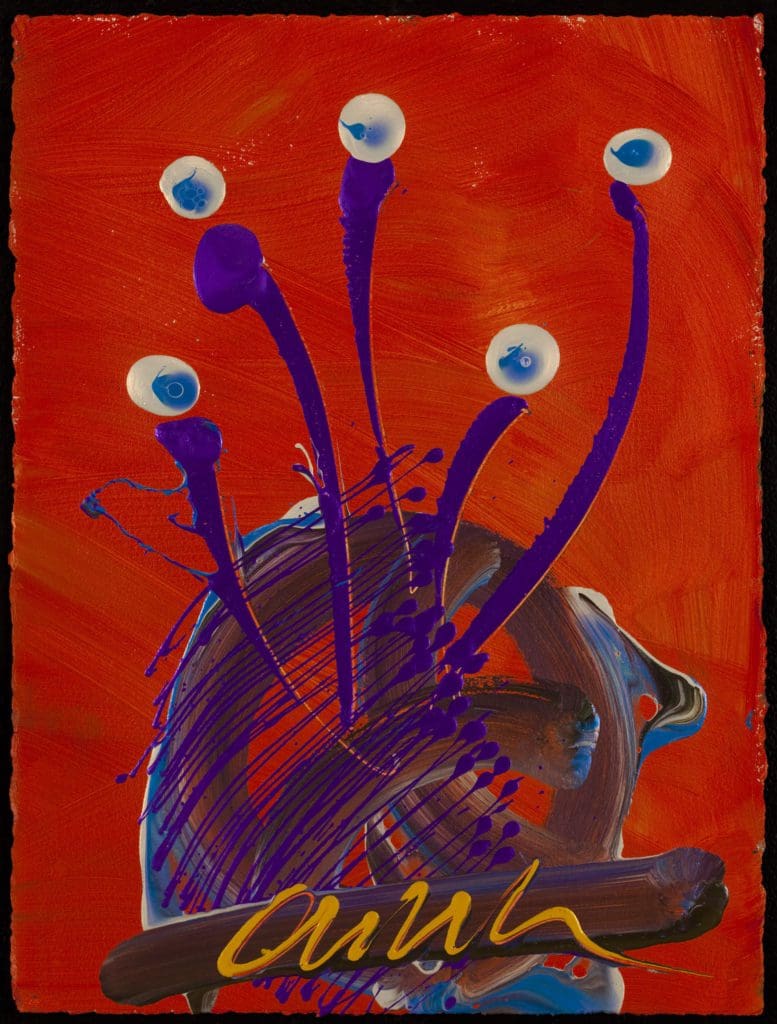 Much like his glass, Chihuly's works on paper demonstrate an adept grasp of color and form. Thick swirls of paint seem to leap off the paper, echoing the effervescence of his larger sculptures. Though opaque, these striking drawings seem to glow from within, blending swift gestural forms with other-worldly hues.
SLONEM
Working in the opposite direction, Hunt Slonem has established himself as a Neo-expressionist, specializing in gestural wildlife paintings. His birds, bunnies, and butterfly paintings can be found in public and private collections all over the world.
In recent months, Slonem has been in close collaboration with Idlewild Union, a premier Seattle glass-blowing studio and hotshop. He has adapted his whimsical bunnies into stunning glass sculptures, transforming the icons so they hop right off the canvas and into the three-dimensional world.
This exciting new menagerie continues with the repetition and meditation on bunnies that follow Slonem's discovery that he was born under the sign of the rabbit. In addition to the vibrancy and personality in his bunnies on canvas, the glass and bronze sculptures play with translucence, reflection, and light. They sit in perfect balance between the whimsy and the wow.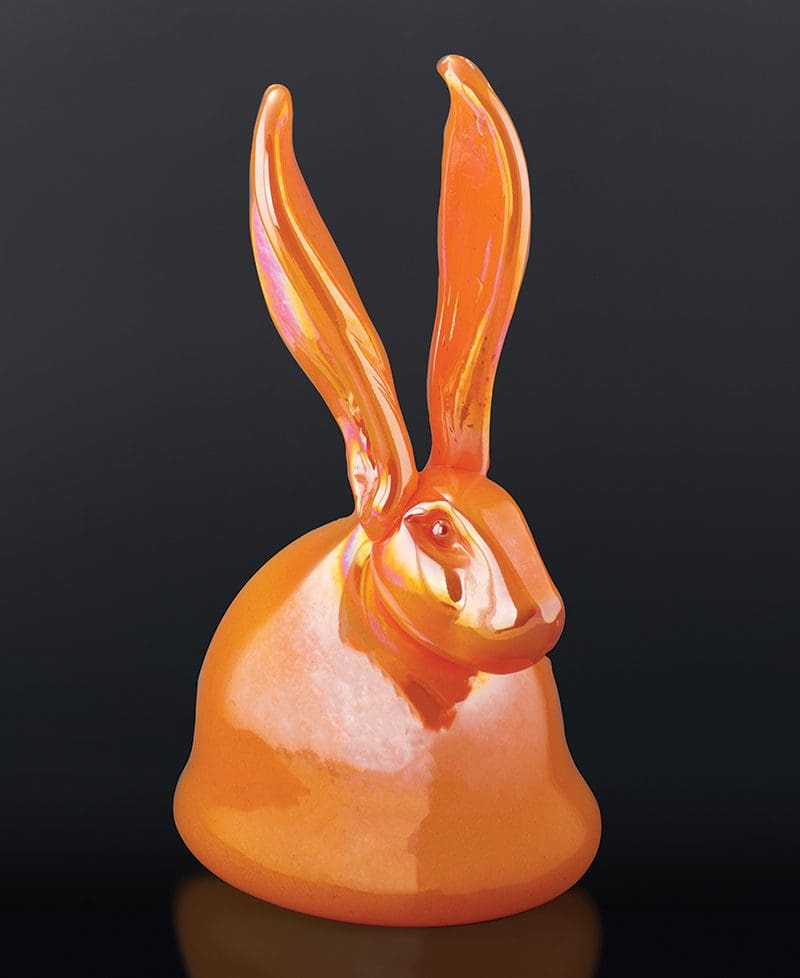 Chihuly drawings and Slonem bunnies are available for purchase through Merritt Gallery and Renaissance Fine Arts. Please contact the gallery closest to you to find out more.
Dale Chihuly
ON THE WALL: Learn More
Hunt Slonem
ON THE WALL: Learn More