Both posh and comfortable, this living area is an idyllic room to lounge in. Elegant details and pops of color are brought together within the airy atmosphere. Explore two different ideas for a work of art that will heighten the graceful beauty of the space.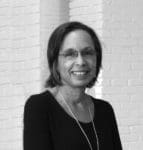 For this romantic living room, I chose Marilyn Borglum's Grace. The softness of this beautiful piece of art balances the strong linear lines in the cabinets while complimenting the feminine aspects of the room.
Josef Kote's Soothing Moments perfectly compliments this tranquil living room. The cool blue palette with bright red and luxurious gold accents of this nautical scene matches the crisp design of this light and airy space.
Discover a piece that's perfect for your space. Schedule an appointment with an expert art consultant.