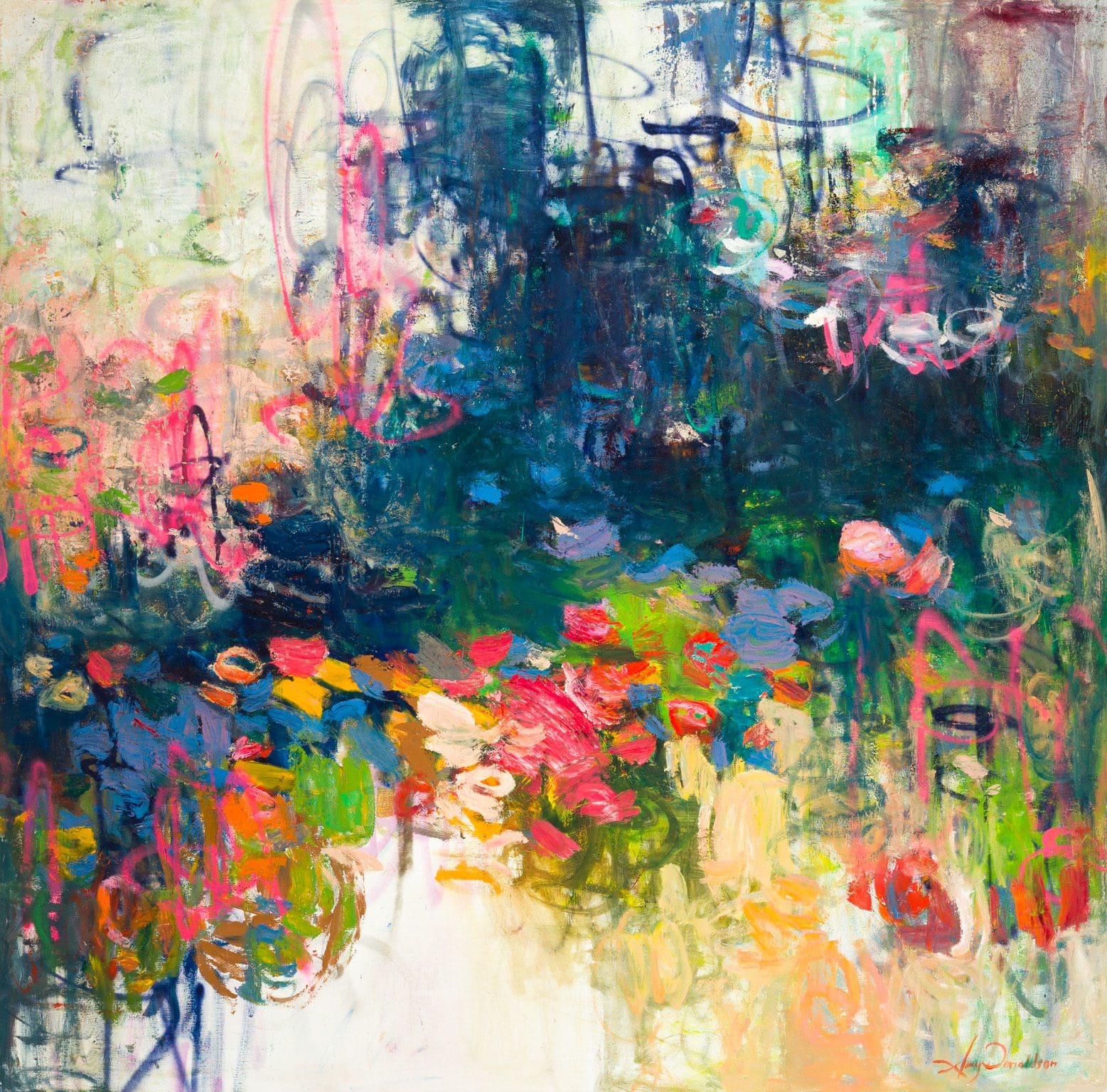 Amy Donaldson's work reflects her visual and emotional engagement with the world around her. Taking elements from travels abroad and from her home state, Florida, Donaldson creates compelling abstract landscapes.
While the location behind Resting in Silence can be interpreted differently from viewer to viewer, the piece overall emits a radiant, joyful energy.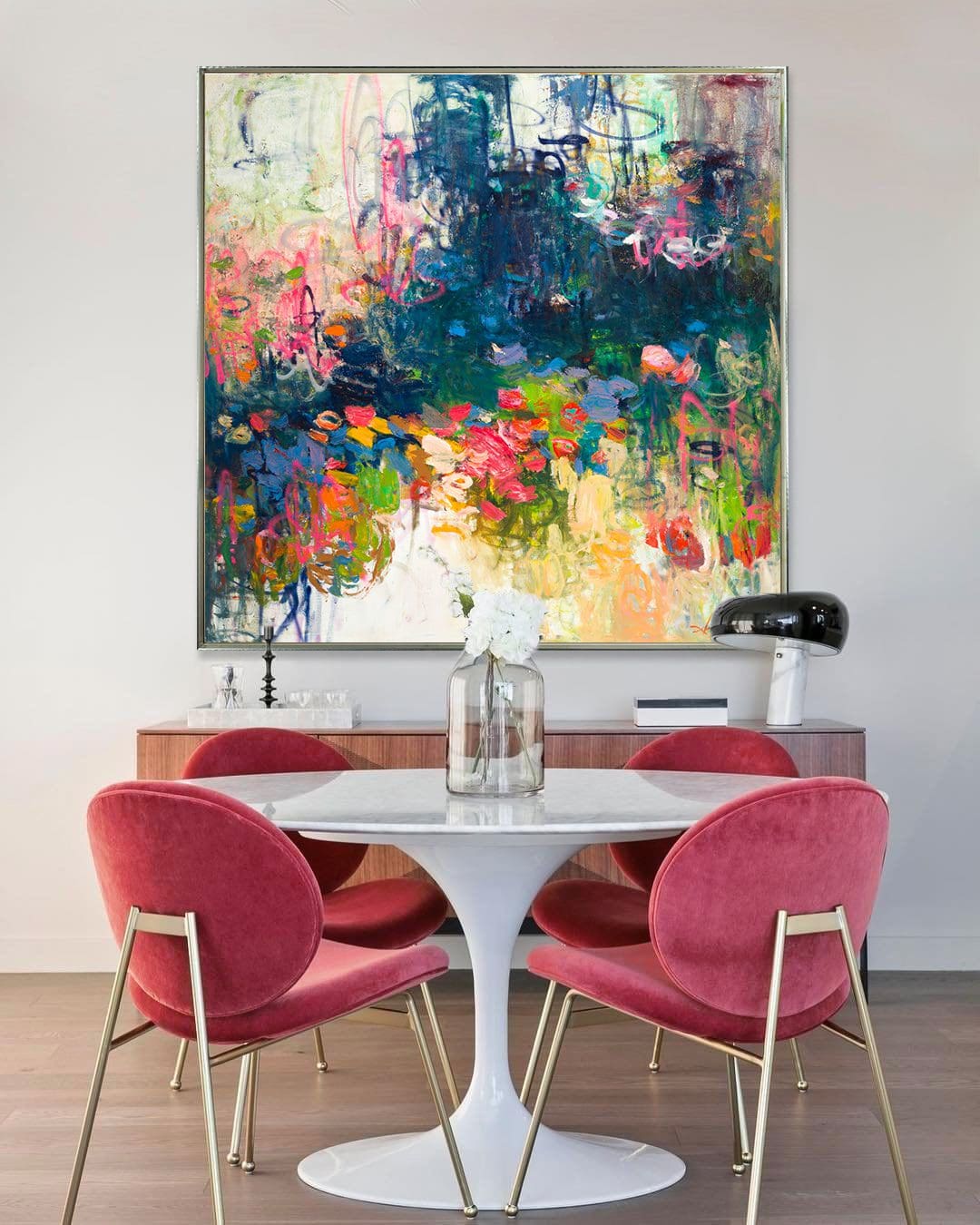 With its large scale and vibrant color palette, Resting in Silence will bring a liveliness to any interior space.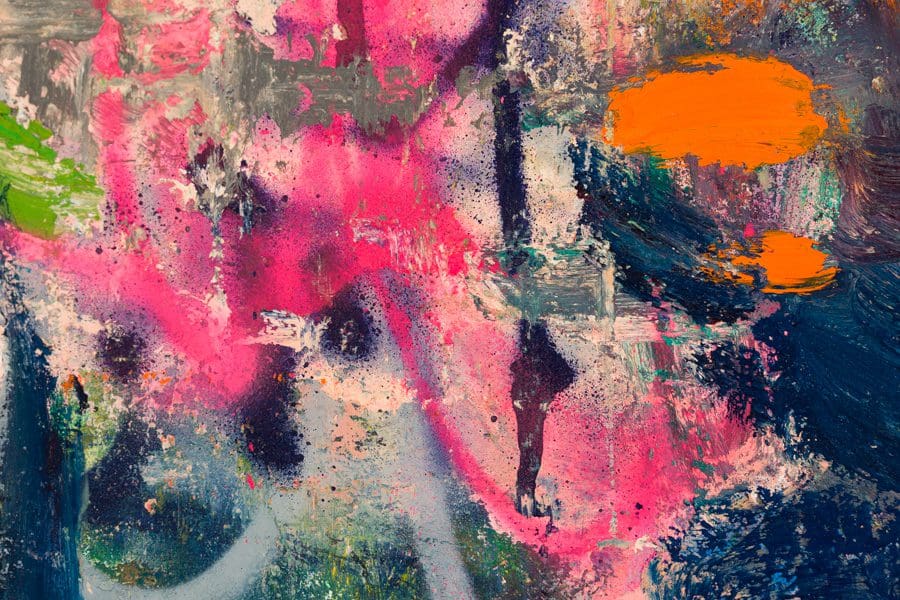 Donaldson uses a variety of tools to build her compositions, adding and subtracting layers from the canvas. These expressive layers help achieve a strong sense of light and space.
Visit us in the gallery to see Amy Donaldson's work in person.