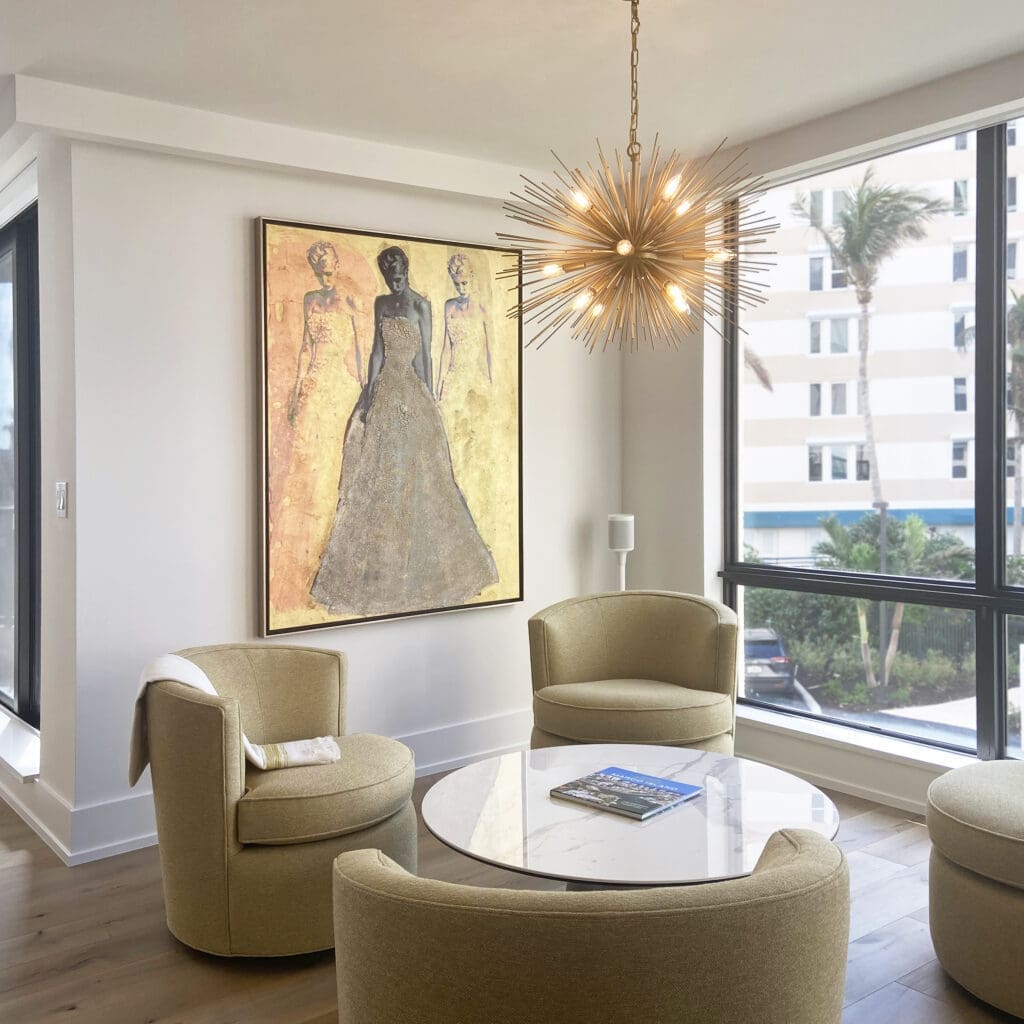 My clients were immediately drawn to Boudoir Reflection II by Pezhman for their Florida condo. We were able to find the stunning large scale Goldhammer to complement the piece in the open concept space.

This was an exciting project because most of the work was done through virtual presentation, utilizing both FaceTime and Photoshop. We are all over the moon with the final result… and that's a WOW!

—Marcie (Senior Art Consultant, Haverford)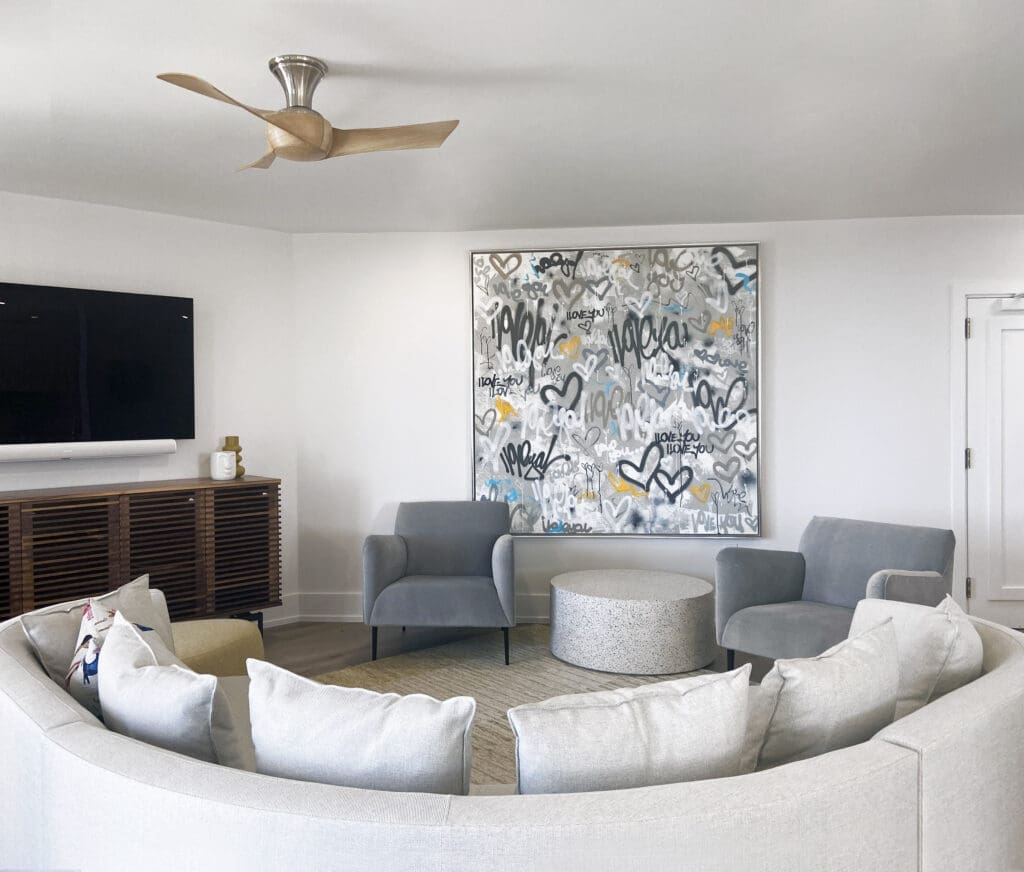 Browse more work by Amber Goldhammer and Pezhman.
Learn more about Virtual Presentations and how they can be a helpful tool for clients who are located out of town, renovating their homes, interested in oversized work, or just have busy schedules!