Two different viewpoints on a Great Room from our expert consultants that will inspire the way you look at art and the world around you.
This architecturally intriguing Great Room has simple, clean lines, a neutral palette, and a captivating collection of objects and relics. The stark white wall above the fireplace calls for a striking piece of artwork.
Rivera's "La Femenina II" is a dramatic choice for this pure, understated space. The painting becomes a vibrant focal point with earthy hues and organic shapes. It ties the room together and punctuates it with personality.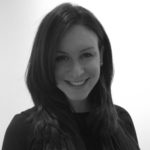 The dynamic space above the fireplace is a commanding presence in this contemporary Great Room. It needs a piece that can support the absolute "Wow" factor of the space. "Chi Chi" by Ngurah is strong yet feminine. The red dress gives the room fire and pop, her graceful mystique keeps the room romantic and soft.