With crisp white walls and minimalist decor, this pristine kitchen is the perfect blank slate to showcase a striking work of art. A lively piece will set the tone for the room and become the anchor for a cheerful gathering and entertaining area. Here are two pieces that would both make a wonderful addition to the space.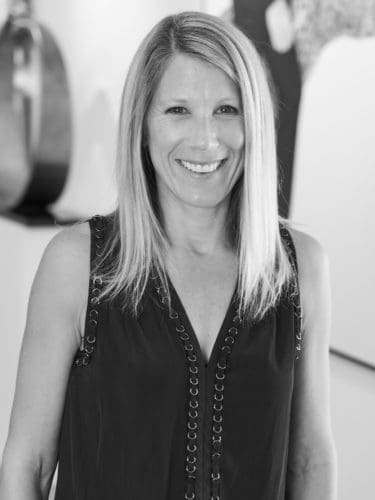 I love the joyful feeling that Mersuka Dopazo's painting brings to this clean crisp kitchen. It's energetic and bright! The collage and texture are great against the white paneled wall.
-Rachel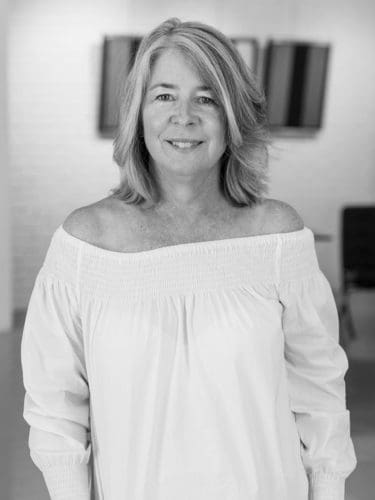 Anke's mysterious Winterdream fits right into this clean, fresh space. The circular shape brings a softness to the room as well as a surprise! The red barn reflects elements of the doors featured in the front of the space.The artist combines photography with painting on wood and adds a resin finish to her work. This gives the piece a clear almost glass-like appearance. It looks like a window!
-Betsy