An empty room is akin to a blank canvas; an open space with limitless potential and endless possibilities. Designing a room around a unique and distinct work of art can alleviate the dauntingness of the task, providing palette and textural cues for furniture and accent pieces.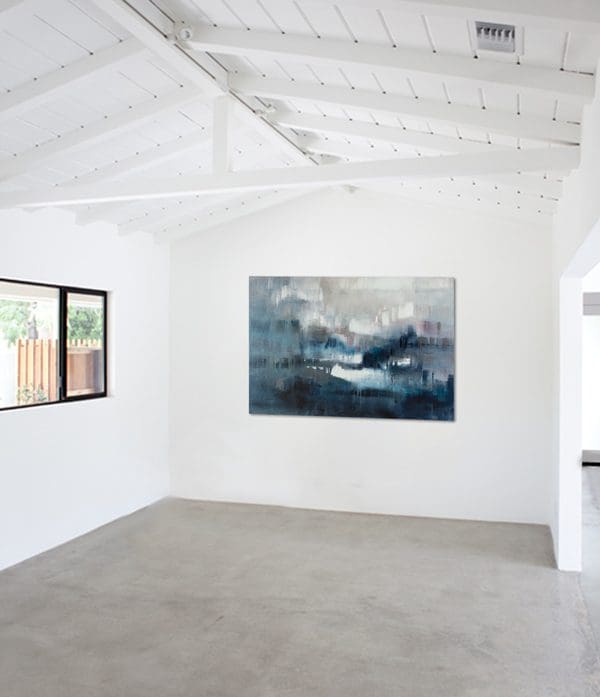 Shivani Dugar's multi-faceted abstract provides a wonderful foundation to build upon. With palette knife texture, variant brushstokes, and colors with subtle iridescence, Dugar's piece is tactile and intriguing; a stand out piece that can only benefit from complimentary design choices.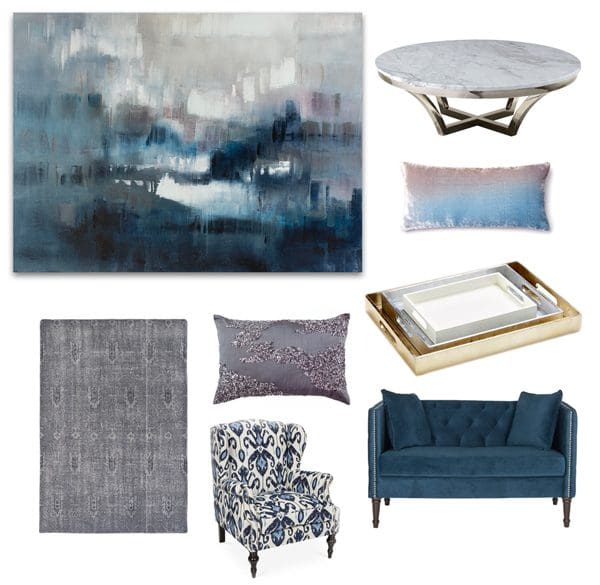 Shades of blue, cream, slate grey, and a touch of subtle lavender blend within Dugar's radiant canvas. "The Wind Lake" is abstract yet alludes to the organic forms of nature; allowing such materials as marble and wood to be standout choices. Modern with underlying reference to the traditional; Dugar's work is optimal for a contemporary space where the ultra modern can blend seamlessly with more vintage choices, the perfect way to start with art.