HYUNMEE

LEE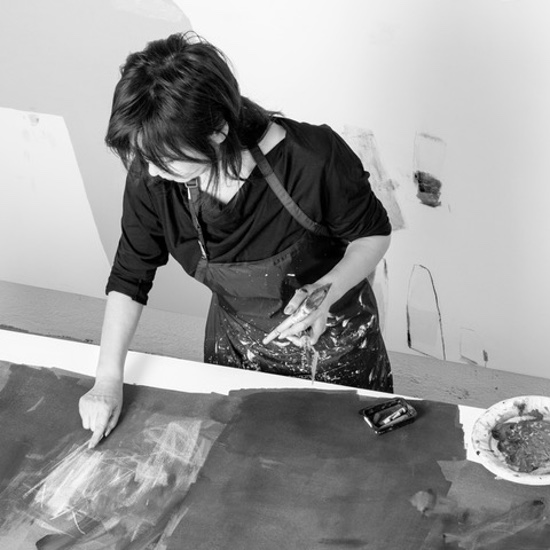 My art practice crosses three continents over two decades. The works consider the images and ideas that mark my journey into the spiritual and cultural dimensions of painting as a creative activity. During a period when I have carried adventurous journeys across several different social and geographic divides, I began to search deeper for an understanding of who I am, and where I am. My paintings started to explore the idea of self as the most fundamental element of human nature; I tried to seek my identity as I examined human nature.

Hyunmee Lee was born in Seoul Korea, where she grew up practicing Western Modern art with experience in Eastern painting and calligraphy. Her art practice crosses three continents over two decades. Lee graduated Hong-Ik University majoring in painting. At the end of that year, she moved to Australia. She stayed there for six years and achieved two post graduate degrees and exhibited in her first commercial gallery, Bonython-Meodemore Gallery, Sydney. At the same time, her work was exposed through a contemporary art book Art Four.

Hyunmee Lee earned a Master of Arts in Visual Art at the Sydney College of Arts, University of Sydney and returned to Korea. She lived in Korea for seven years where she taught in Hong-Ik University as a lecturer and exhibited in solo shows in major art galleries and art fairs in Seoul. In 1997, Lee came to Utah, U.S.A. where she continuously taught in universities and built up her art career and became a faculty member of Utah Valley University. She showed her large scale work in the Utah Museum of Fine Arts, Intimacy Without Restraint. After achieving tenure, she retired from teaching and more fully concentrated on her art.