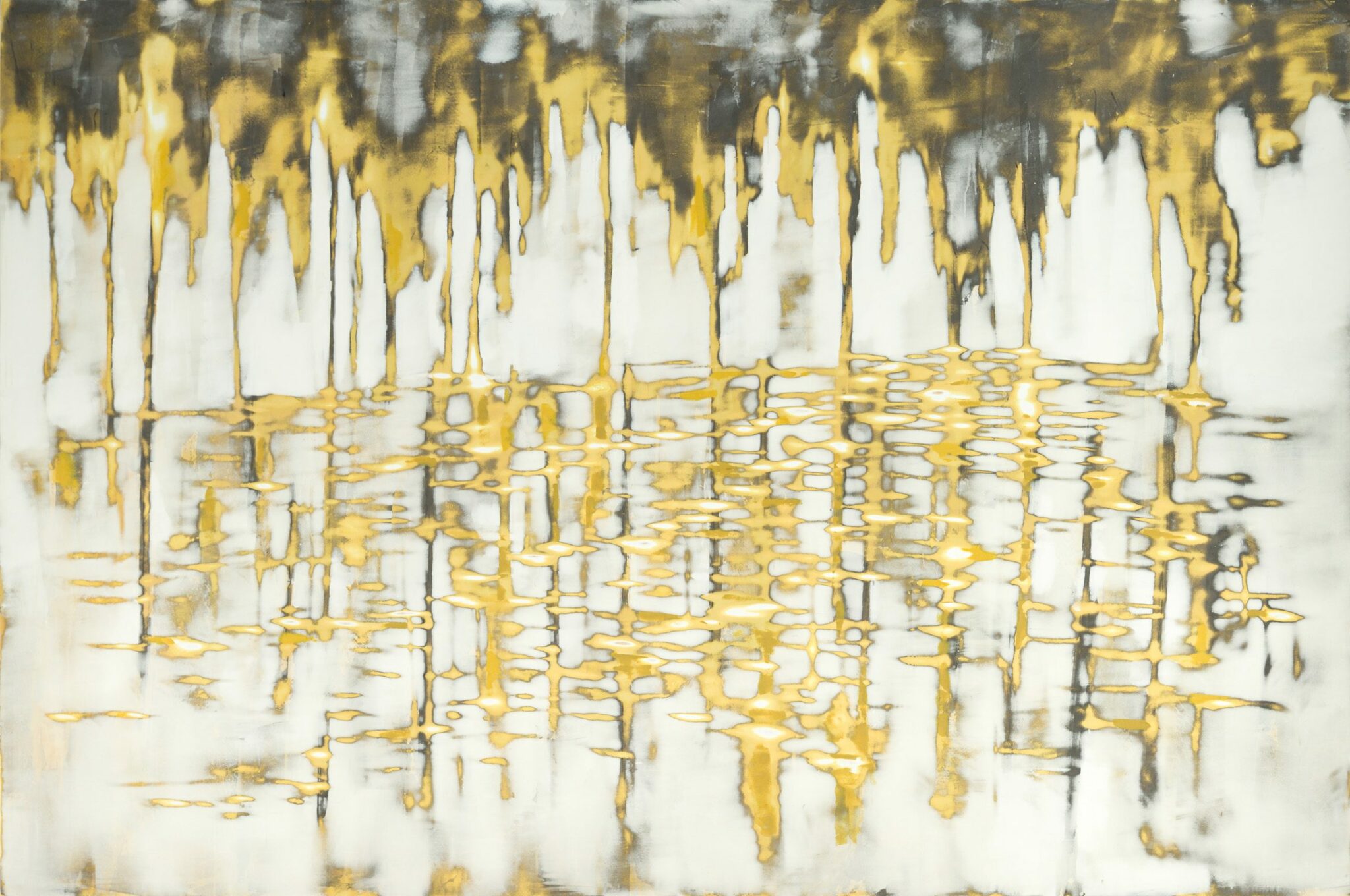 Audra Weaser's fluid abstract piece Golden View invites you to use your imagination. Whether you discover a forest of trees, water reflections, or lightning striking from clouds, the organic composition has a strong connection to nature. With a powerful, luminescent presence, Weaser's oversized canvas is sure to make a statement on the wall.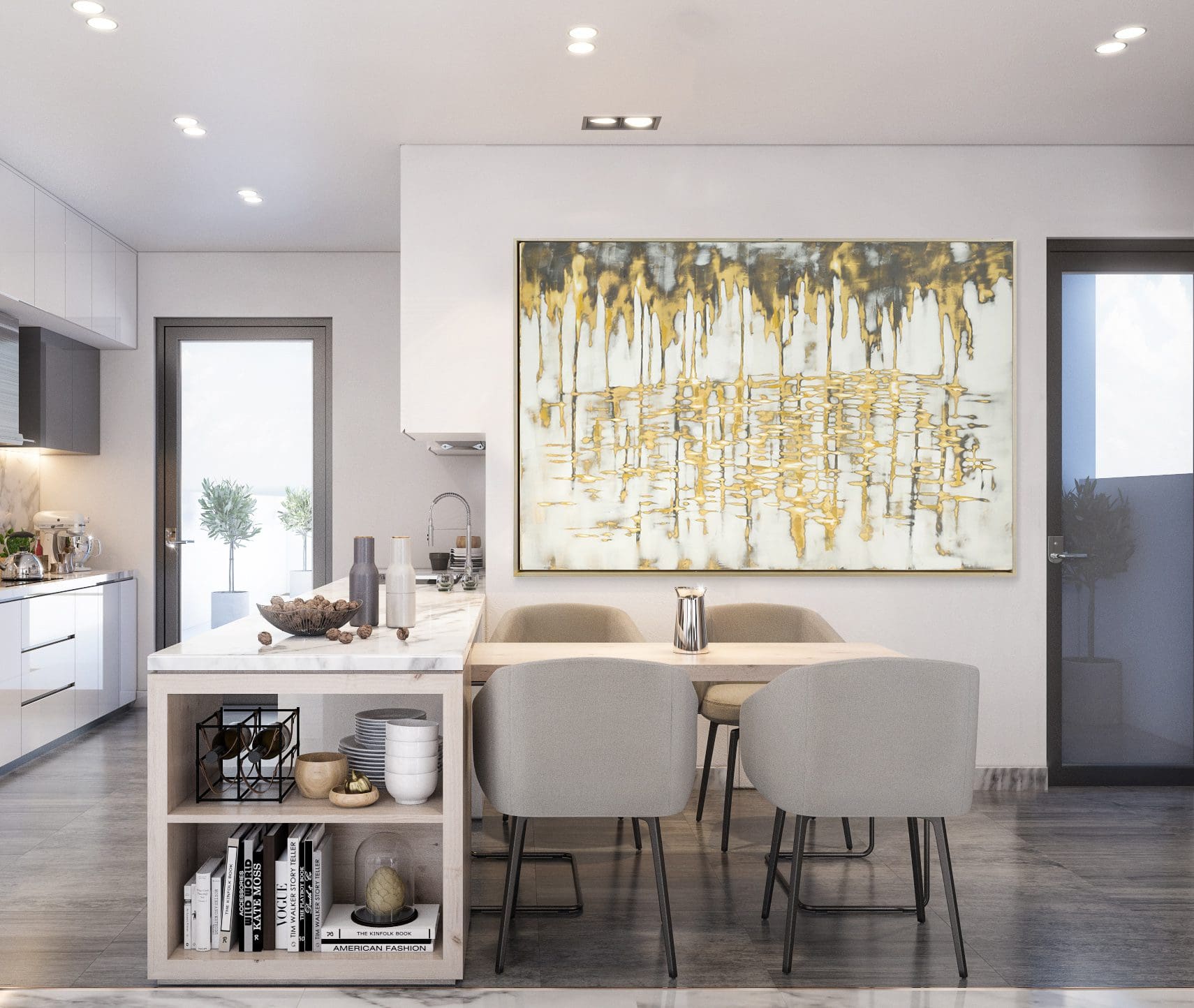 Weaser's process involves building up layers of paint and other media, and then sanding away sections of the canvas. This method gives each piece its distinctive smooth surface and dimensionality.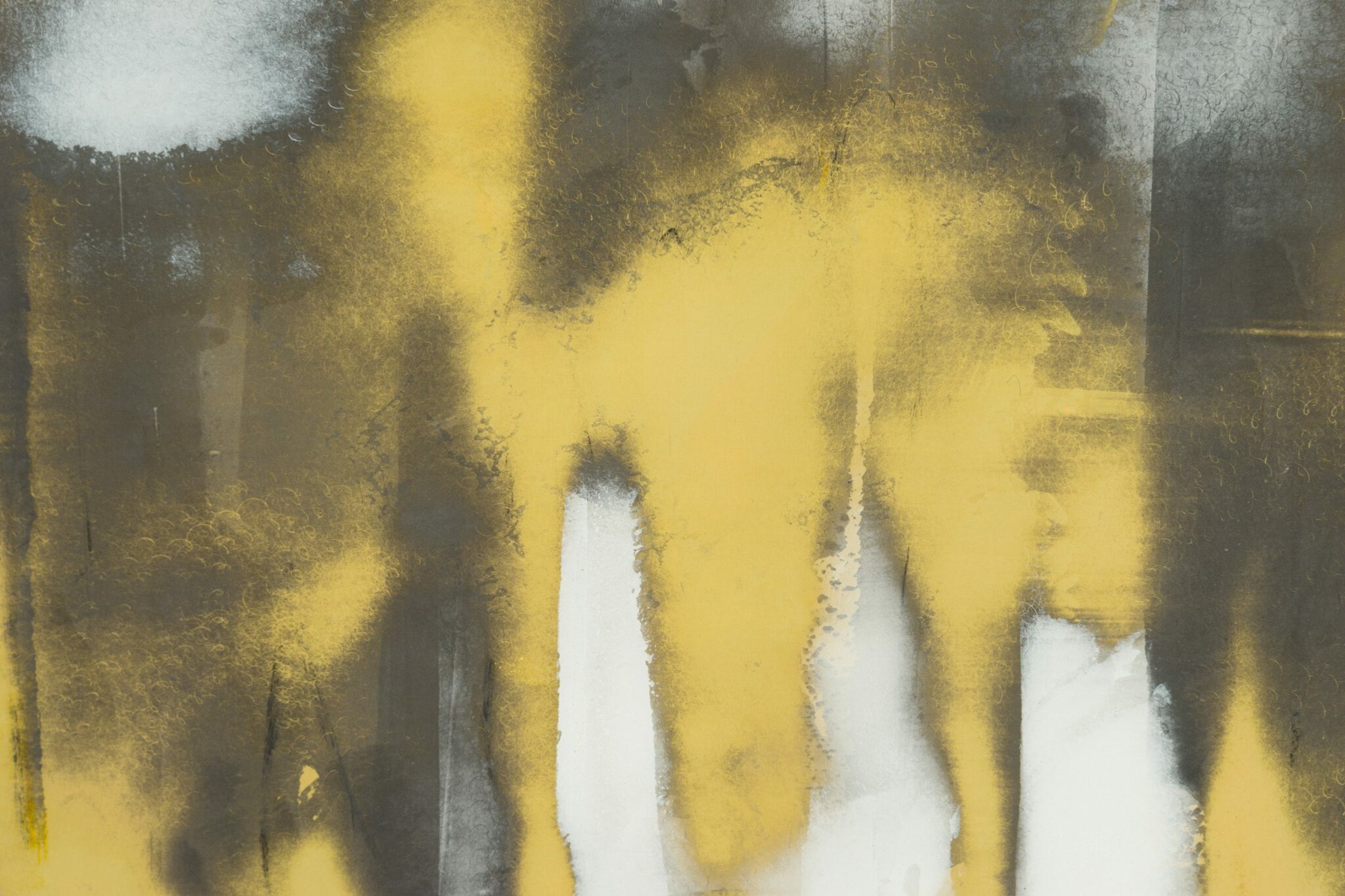 To view Audra Weaser's art in person, visit the gallery nearest you.