The barn is the classic symbol of home. These earthy, landscape paintings allow you to surround yourself with warmth, comfort and beauty as the cold winter months approach.
Whitewashed barns are clustered in an earthy, green field under a calm blue sky in Eric Abrecht's Shelter.
The strength and stability of a weathered barn juxtaposed against an ever changing sky transports you to John D'Antonio's Thunder Hill. Experience the moment after the storm. As the light breaks through the clouds, a new beginning is conveyed.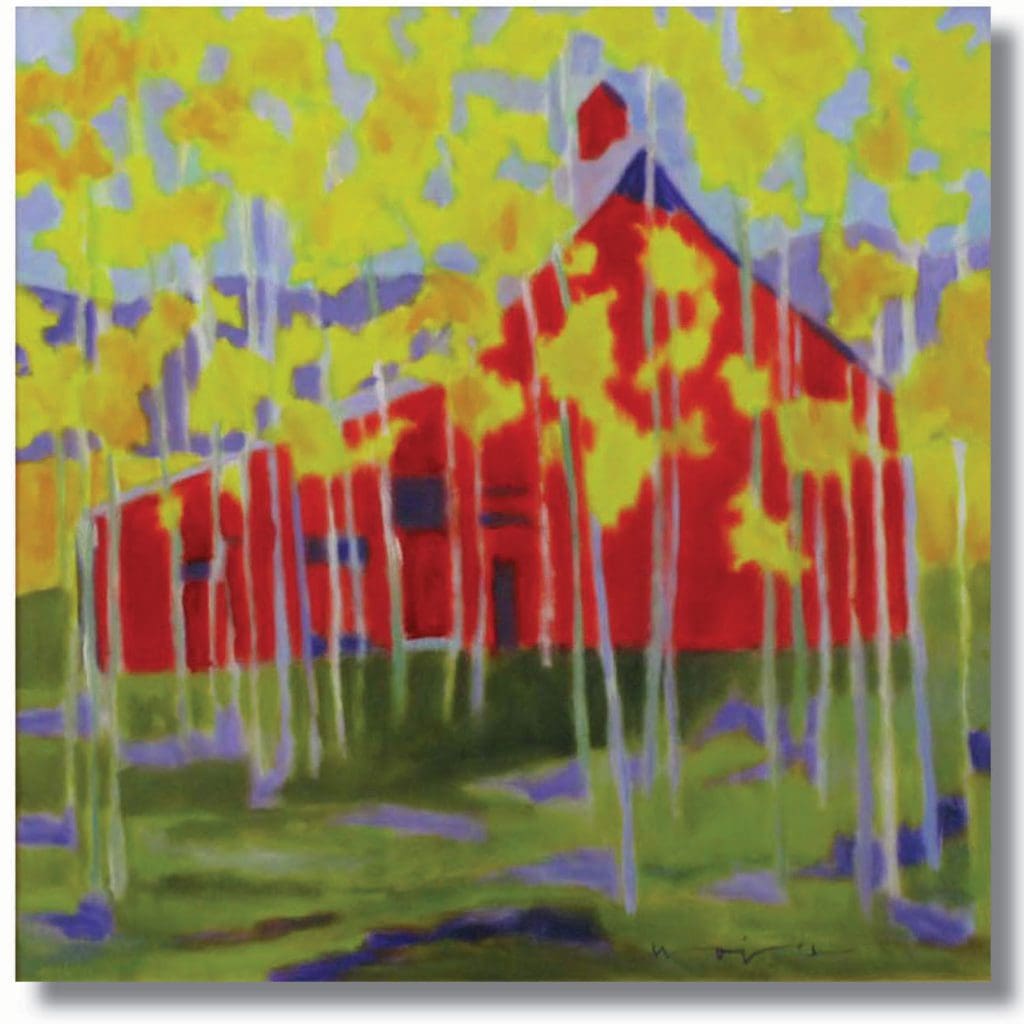 A classic red barn peeks through the bright yellow leaves of aspen trees set against a backdrop of blues, purples and green in Marshall Noice's Old Barn New Paint. The intensity of the colors evokes a sense of warmth and home.