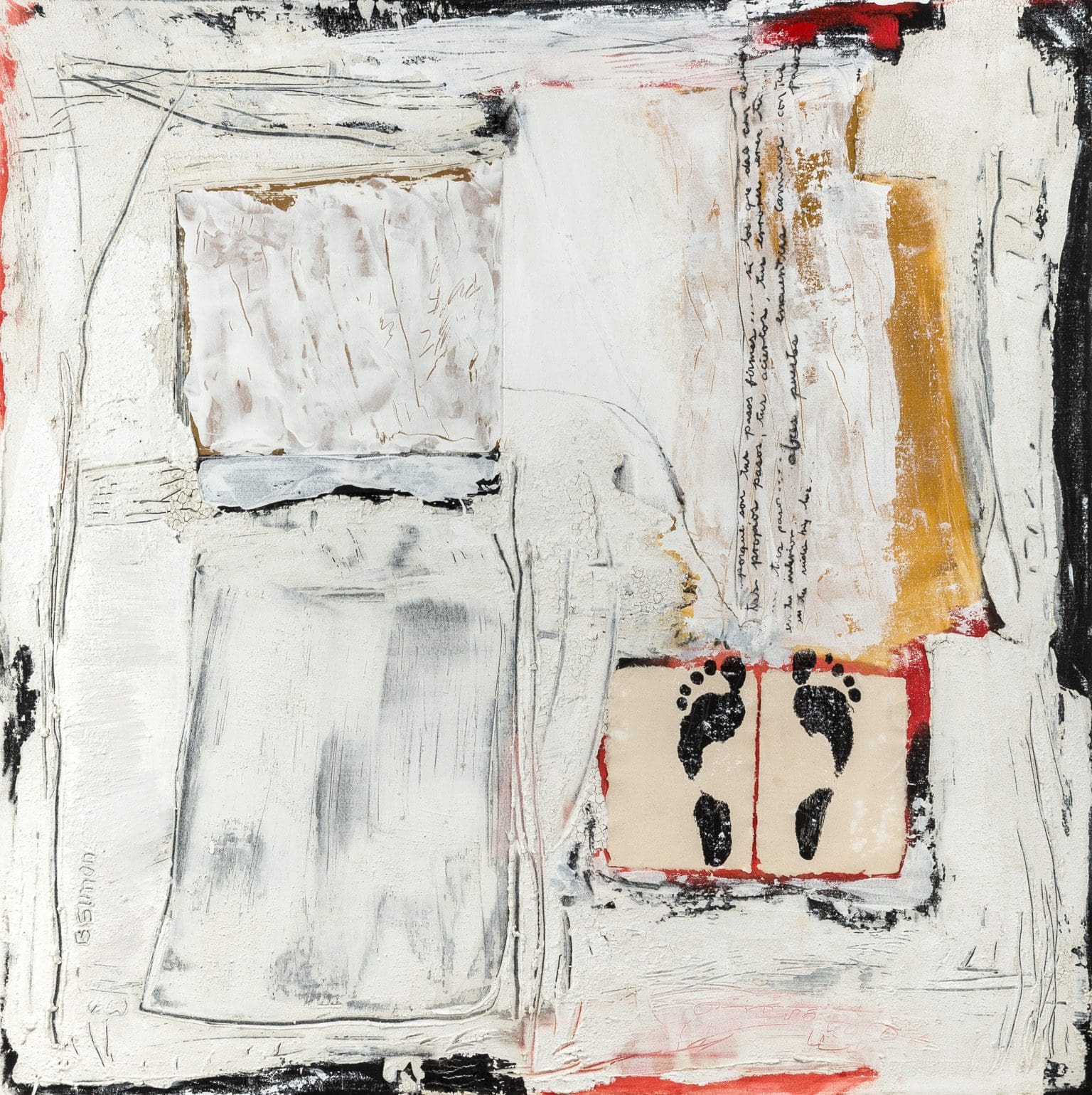 "The footprints on this canvas as a metaphor. To humbly put our feet on the earth to live life with everything that comes, if we know how to take advantage, all the setbacks make us better people." –Beatriz Simón
Beatriz Simón is compelled to create. She builds and destroys layers, exploring materials and technique in a constant search for balance, purpose, and fulfillment. Simón's creative philosophy detaches from society's traditional quest for perfection. She believes that by removing our focus from this alienating, unachievable ideal, we can focus our energy on building and maintaining real interpersonal relationships—establishing true connection.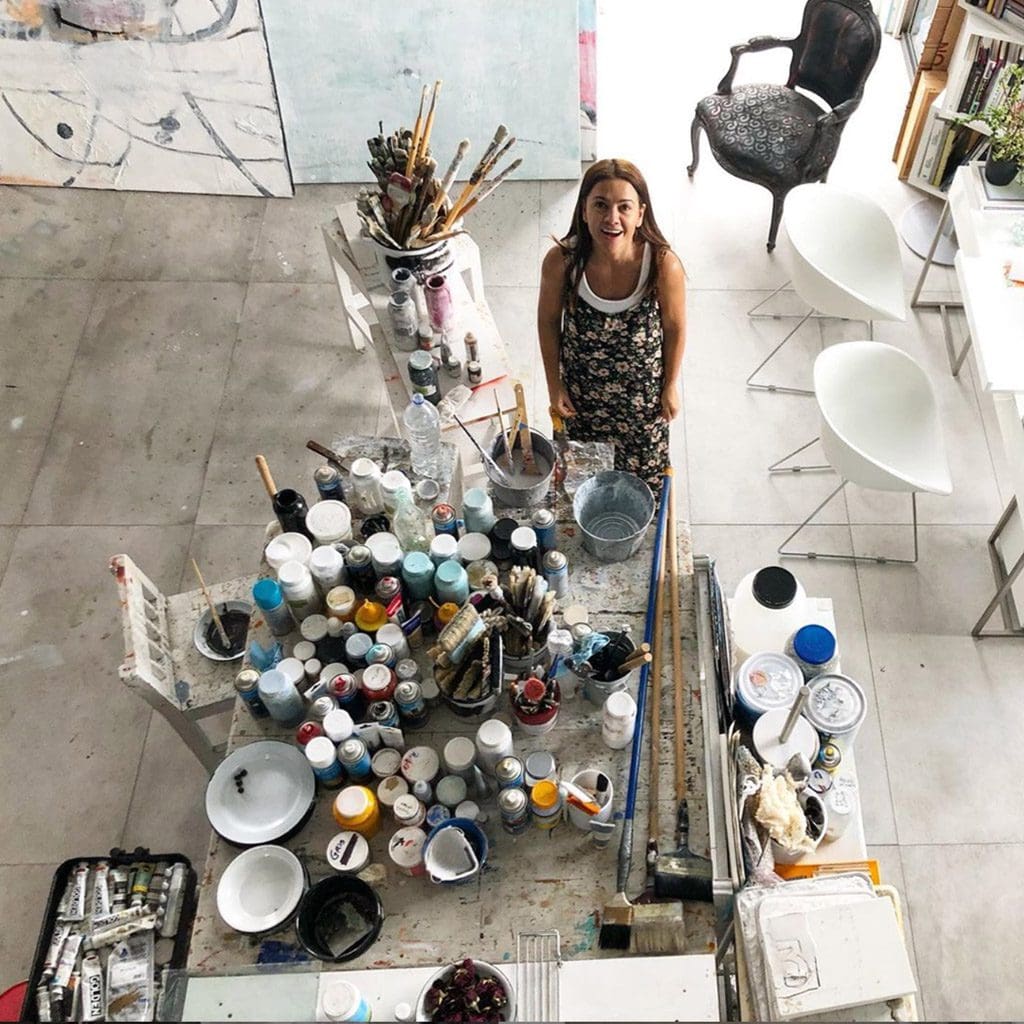 Simón takes inspiration from everything around her: nature, history music, books. She surrounds herself with all types of art tools in her large studio and gives herself enough space to generate creative momentum, literally dancing and moving between canvases. Simón's artistic process separates her from other artists. She works with sculpture, photography, plaster, performance art, graphic design, and video art as well as with paint.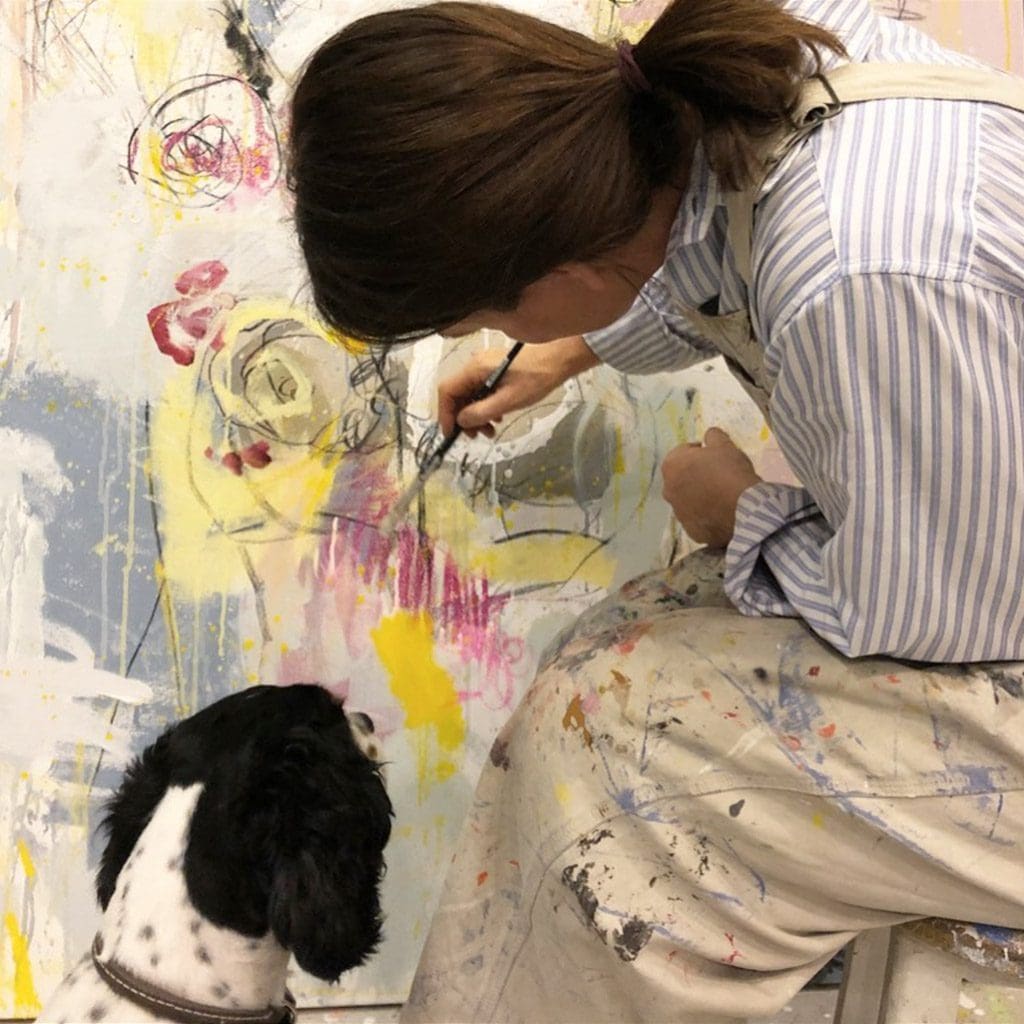 "Can we remember who we were, before the world told us who we should be? …..?" -Beatriz Simón
Simón's work is open to viewer interpretation. However, the undeniable thread throughout her work is sense of humanity and self-reflection; a call for self recognition and acceptance. She documents existence through paint: expressing humanity through hands, dripping, handwriting, scratching; through acts of imperfection and improvisation. Frequently, Simón returns to the theme of identity and self expression. She makes artwork that is complex like a human being. Each piece has many unique layers that are visible, hazy, or buried deep within the painting. Occasionally, Simón will feature text in her work. But the words are often backwards or obscured, adding a tinge of anxiety or some playful painted chaos to ultimately reflect the many dimensions of human nature.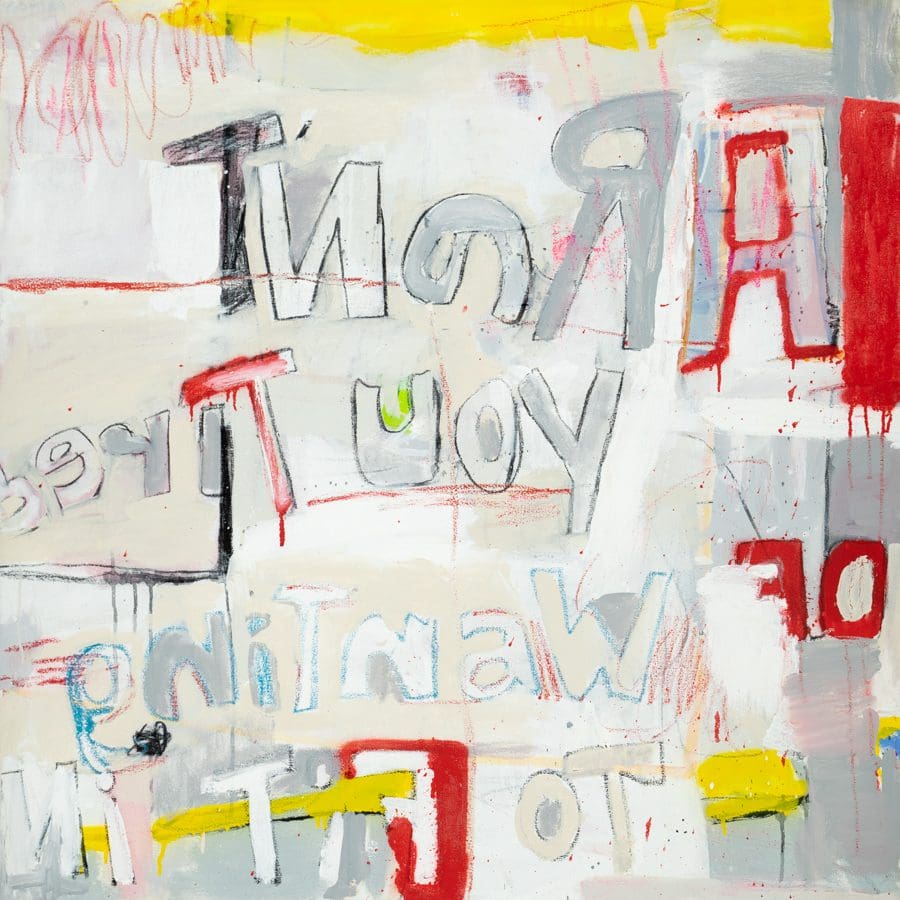 "Life is like a freeway, things happen and life goes on as long sinuous lines that lead our way. Although by our circumstances we think our life ends, nothing stops, everything keeps happening …" -Beatriz Simón
Simón often features circles in her work. A shape with no beginning and no end, allowing endless possibilities and interpretations. Circles refer back to Simón's interest in nature and family and revisit her themes of identity and unity. Simón sees the circle as a revitalizing form, offering strength and opportunity for change and transition. For her, circles are an endless freeway of optimistic possibility.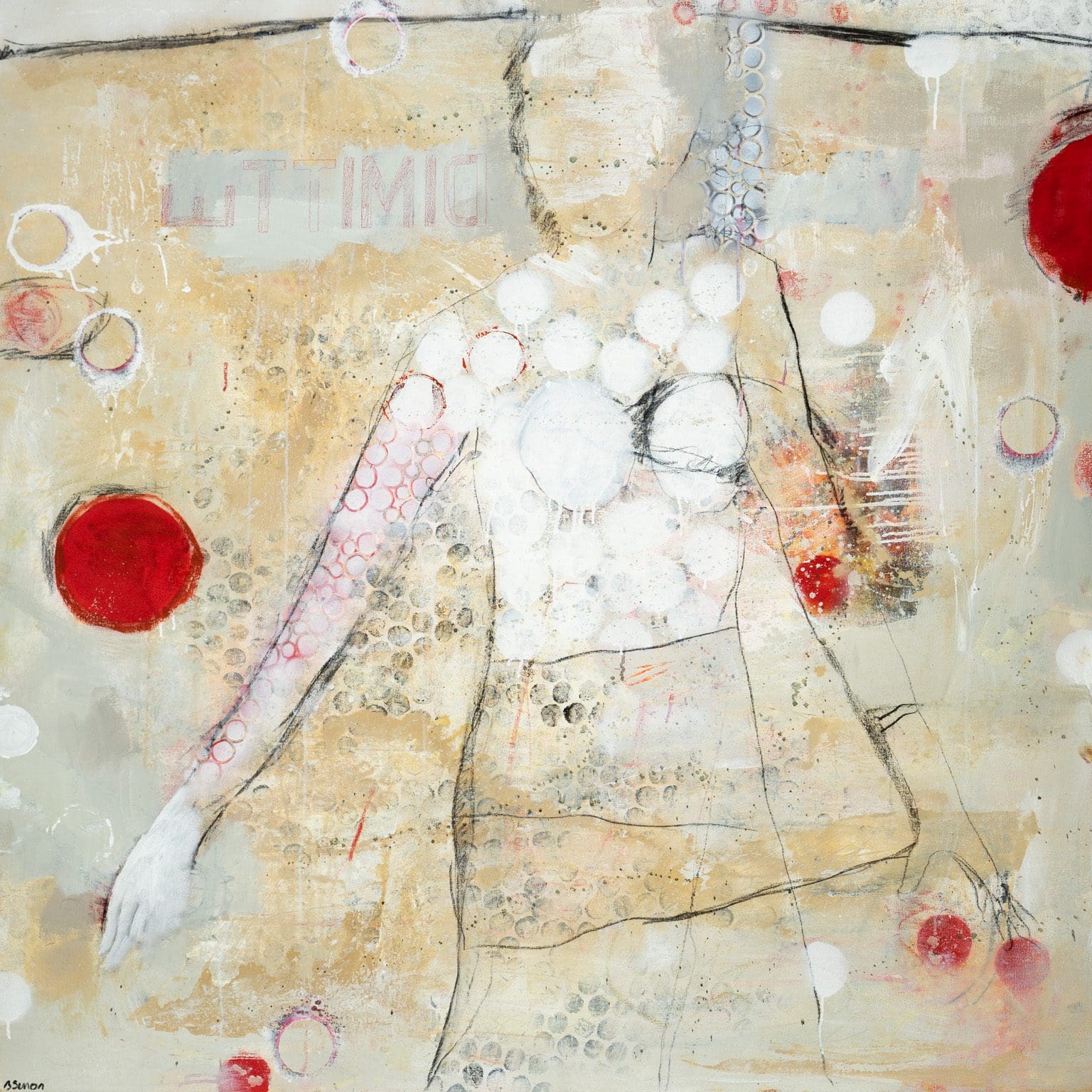 Beatriz Simón, Dimitte, Mixed Media on Canvas, 59 x 59 inches
View More work by Beatriz Simon
ON THE WALL: Inside the Artist's Studio
ON THE WALL: Learn More