Complex, layered and intuitive, Ben Schwab's works present vastly specific yet universal points in time and space. Developed and almost constructed from a multitude of images, Schwab's deep compositions invite us into their familiar yet undefined cityscapes and the memories created within them. In a conversation with our galleries, Ben Schwab shares insight into his process and inspirations—dive in and learn more about the artist.
"I have long been fascinated with the dynamics of cities, where you can simultaneously observe decay and vitality, expansion and contraction, history and impermanence."– Ben Schwab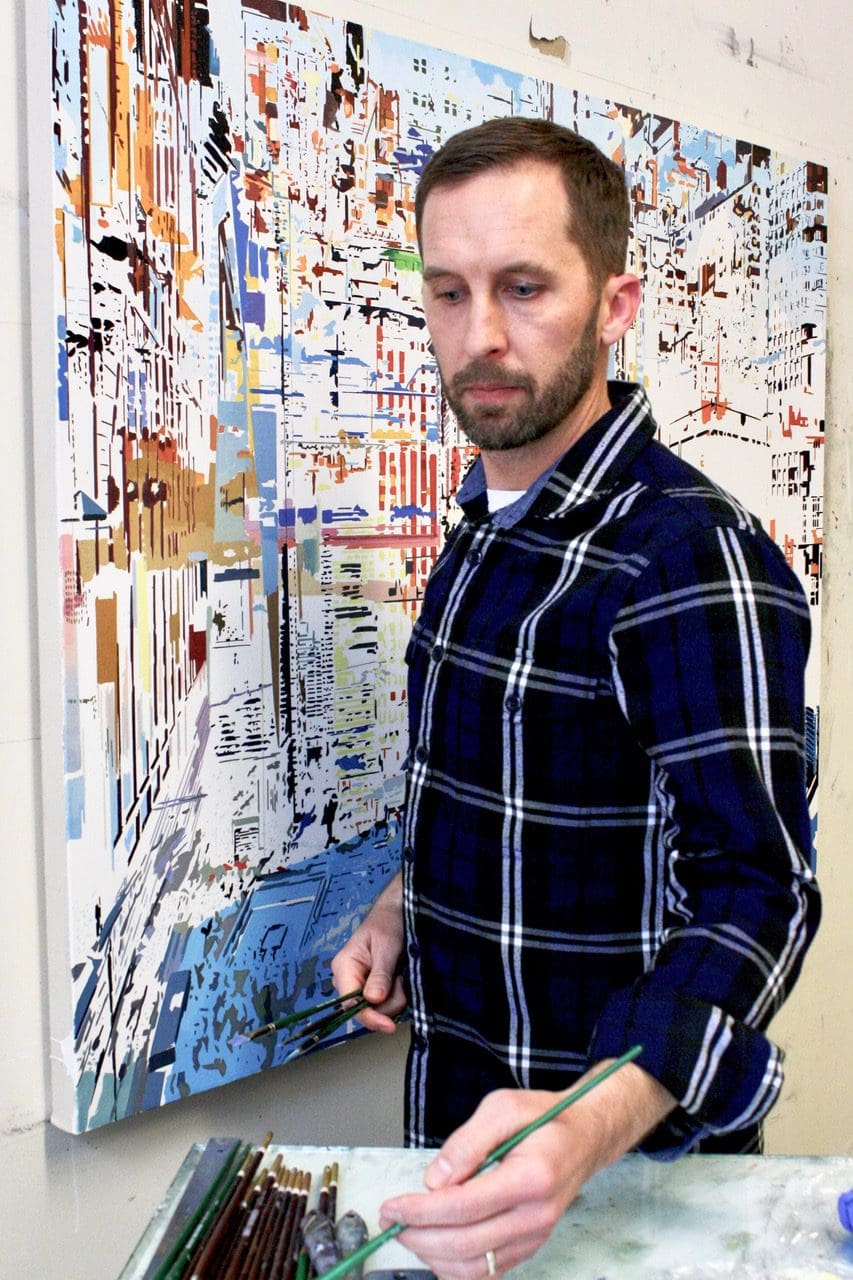 How do you describe your work?
BS: My work is an exploration of memory, place and time utilizing the urban environment as inspiration. I create my own sense of space by incorporating various aspects of cities and splicing, layering and manipulating images. A single piece often includes multiple locations and views.
When did you start creating art?

BS: I have been interested in art since I was very young. I still have stacks of drawings from when I was a little kid. My commitment became more serious when I went to college, where I took courses with a professor who had a dramatic impact on me. He became a very influential mentor and inspired me to become an artist.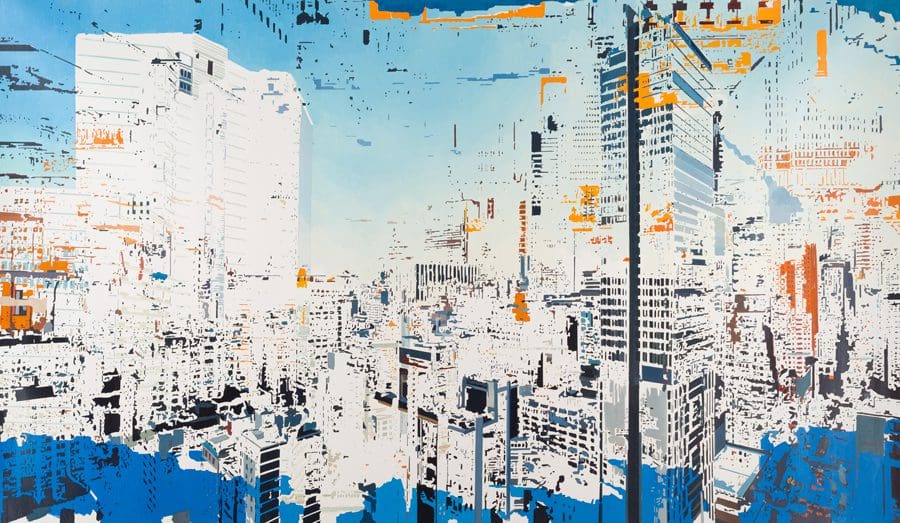 Describe your creative process
BS: I typically compile images from a number of sources and work through an editing process for a while before I'm connected to one or more images visually. This usually has something to do with the color, or the space I'm working to create. I then use the images as material to create the base image of a painting. After initially structuring the composition, I work back through to manipulate colors, values or entire structures to produce the desired result.
What are sources of inspiration for your work?
BS: Traveling to visually experience the unique aspects of a city, a color I see during daily activities, other artists' work (both contemporary and historical), reading poetry and even my daughter's artwork are some examples of inspiration for me.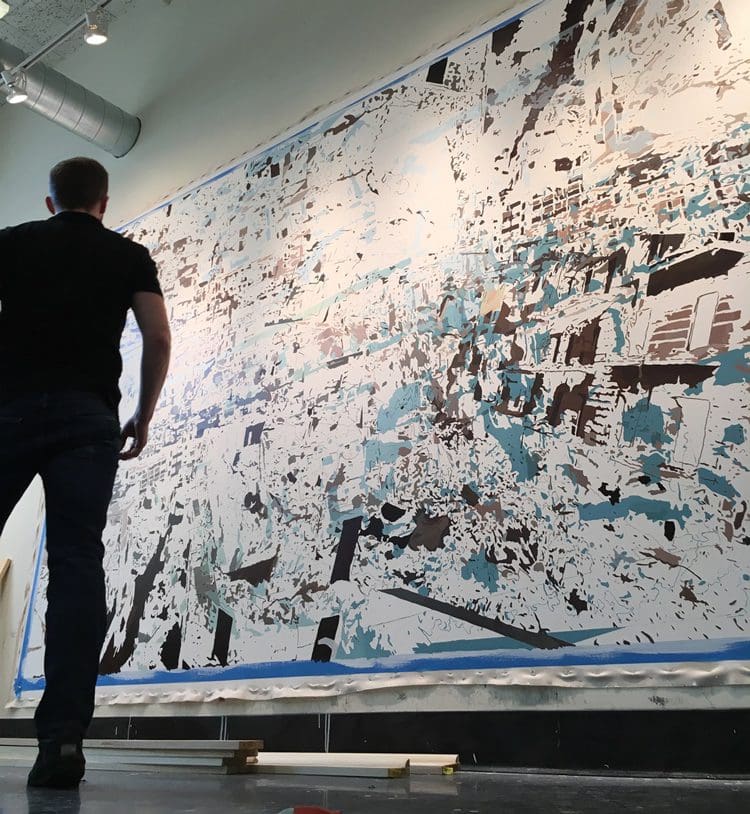 How has your work evolved over the years?
DM: My work has shifted dramatically over the past two years. I spent nearly a decade working on representational urban landscapes, but my recent work is focused on a more abstract exploration of place, memory and time.
Combining and splicing source images allows me to present multiple views or subjects simultaneously, and incorporating varied states of completion creates a sense of impermanence that further conveys the passage of time. This evolution in my process frees me to explore the urban environment in exciting new ways.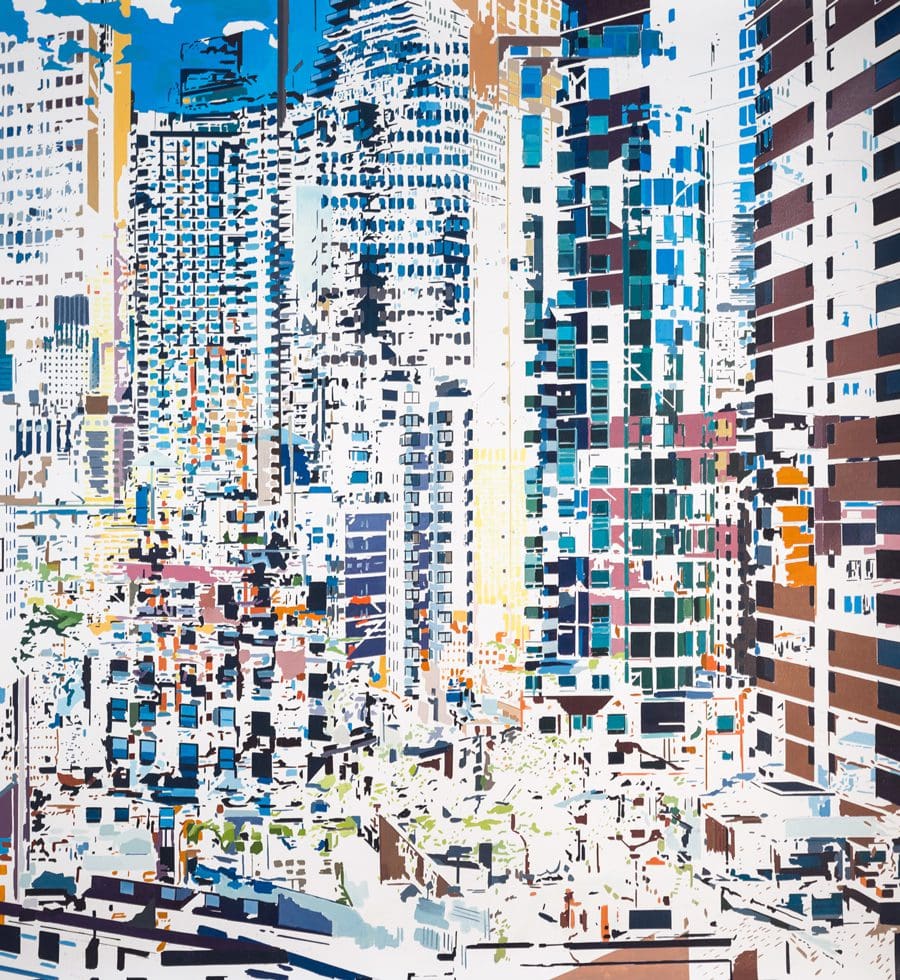 To view Ben Schwab's works in person, visit the gallery nearest to you.