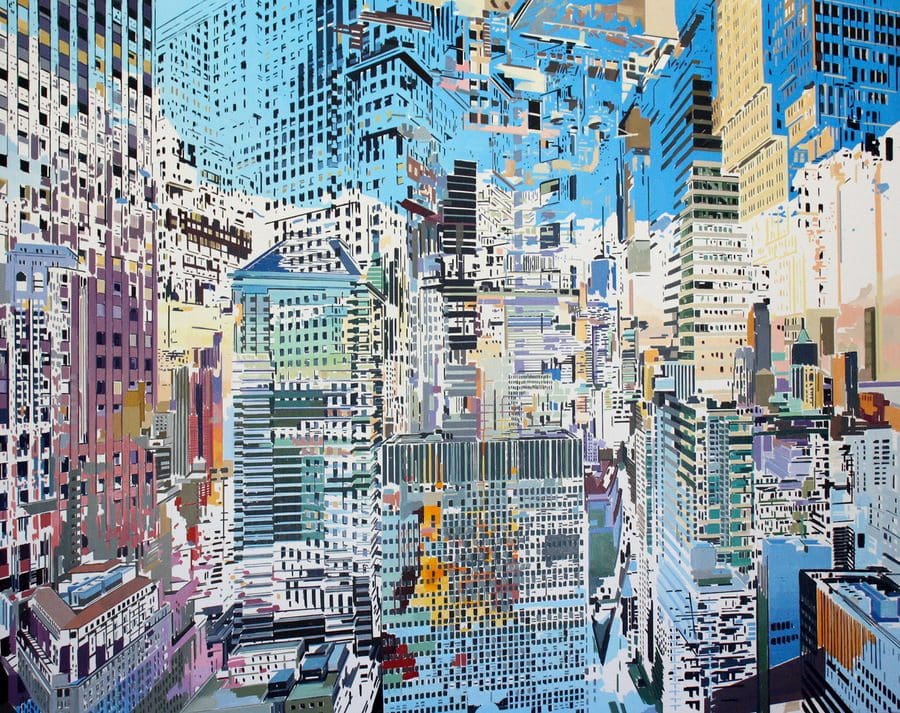 Parallax: an apparent change in the position of an object, resulting from a change in position of the observer.
Ben Schwab's cityscapes are all about creating multiple perspectives. By merging and manipulating source images, Schwab pushes his paintings into abstraction—allowing each viewer to have a unique experience in front of the canvas. Parallax draws you in with its vibrant colors, and holds your attention with dynamic mark-making and layered fragments.
Learn more about Ben Schwab and his process in our artist interview.