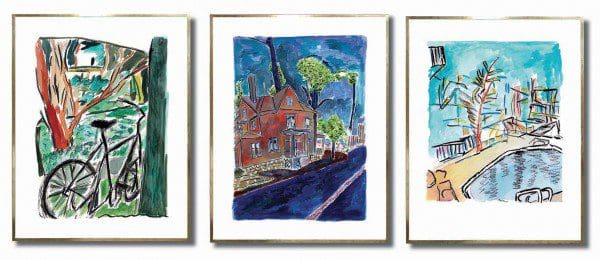 Starting today the Bob Dylan Drawn Blank Series is available to view and to purchase at Merritt Gallery in Chevy Chase. The show runs now through December 21, 2013.
Don't miss it!
Bob Dylan: Drawn Blank Series includes a collection of original paintings and limited editions on paper.  For details, please contact the gallery.
While traveling on tour between 1989 and 1992, Bob Dylan created a collection of drawings that were published in a book entitled Drawn Blank in 1994. These expressive works capture Dylan's chance encounters and observations. The creation of these portraits, interiors, landscapes, still lives, nudes and street scenes were done to "relax and refocus a restless mind".