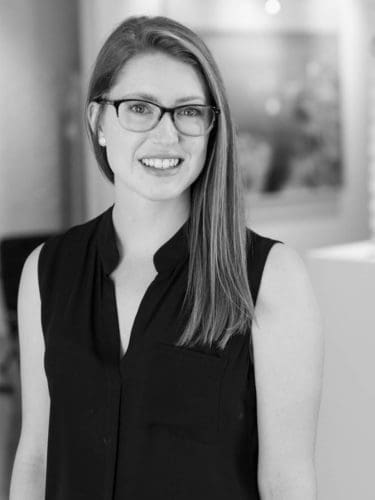 This bright and sophisticated living room depicts the clean and warm style of its owners and calls for a statement piece of art! Take a look at three choices from the collection that would elevate the space.
– Laura
Rose Masterpol | Ancestors I & Ancestors II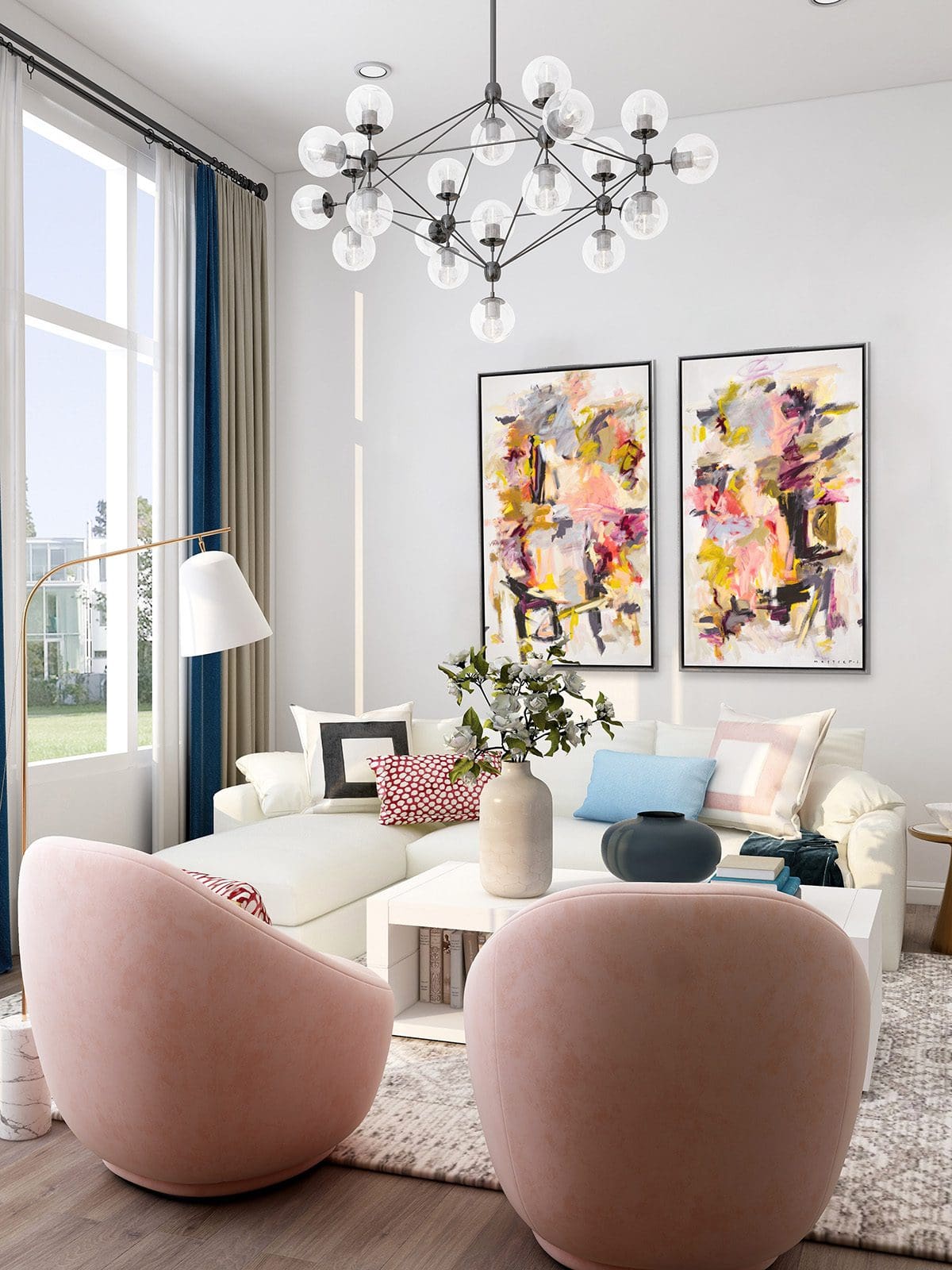 One option would be Ancestors I and Ancestors II by Rose Masterpol. These energetic pieces highlight the warm tones throughout the design and add a vibrancy to the space.  The vertical orientation of these pieces takes advantage of the high ceilings, drawing your eye in all directions.  
Rose Masterpol: View More Work | Inside the Studio | On the Wall
Sherri Belassen | A World Away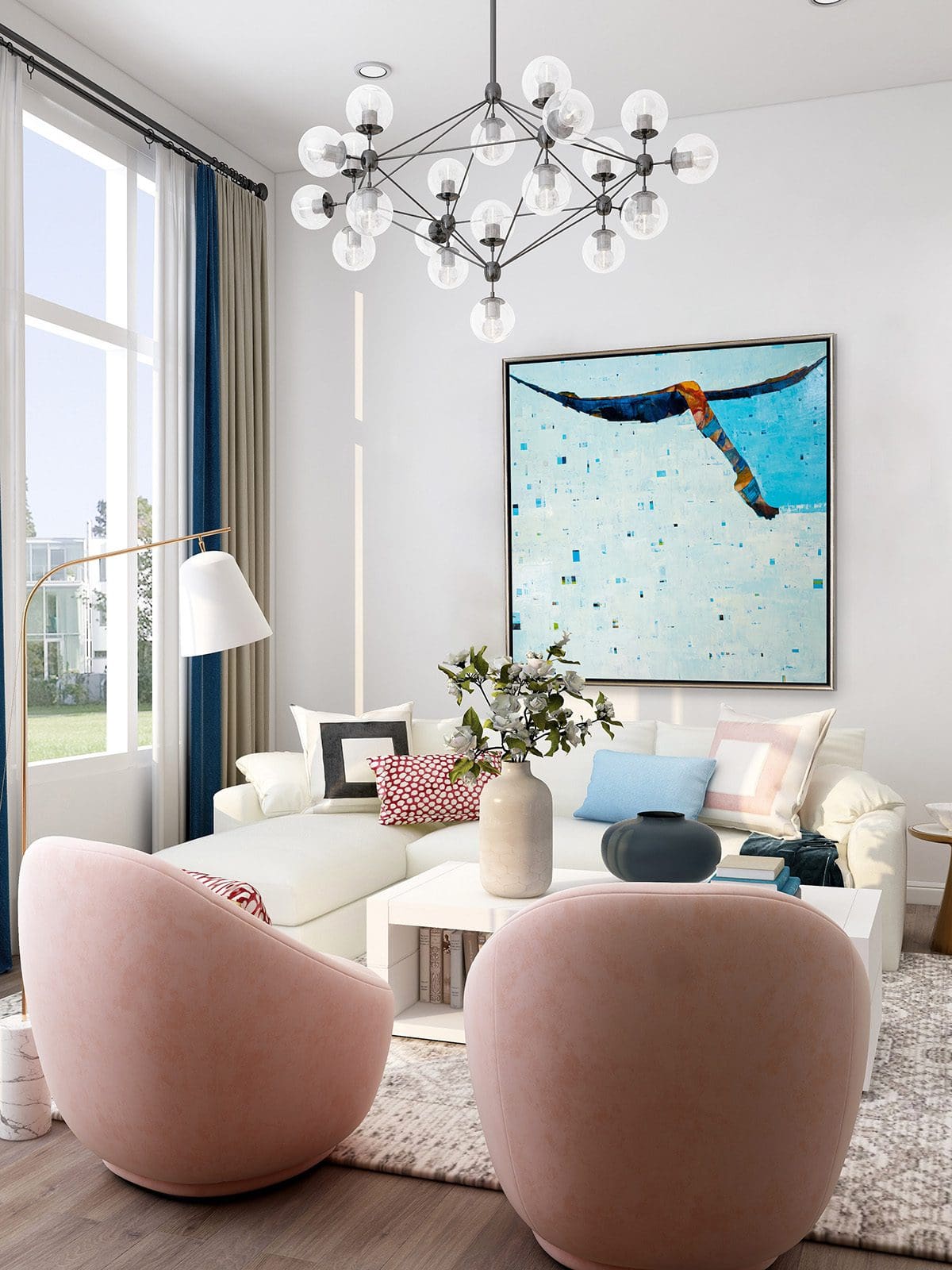 Kick back and relax with A World Away by Sherri Belassen. This largely monochromatic piece reflects the clean design of the space while Belassen's signature underpainting process adds a bit of texture. 
Sherri Belassen: View More Work | Inside the Studio | On the Wall
Audra Weaser | Silent Sea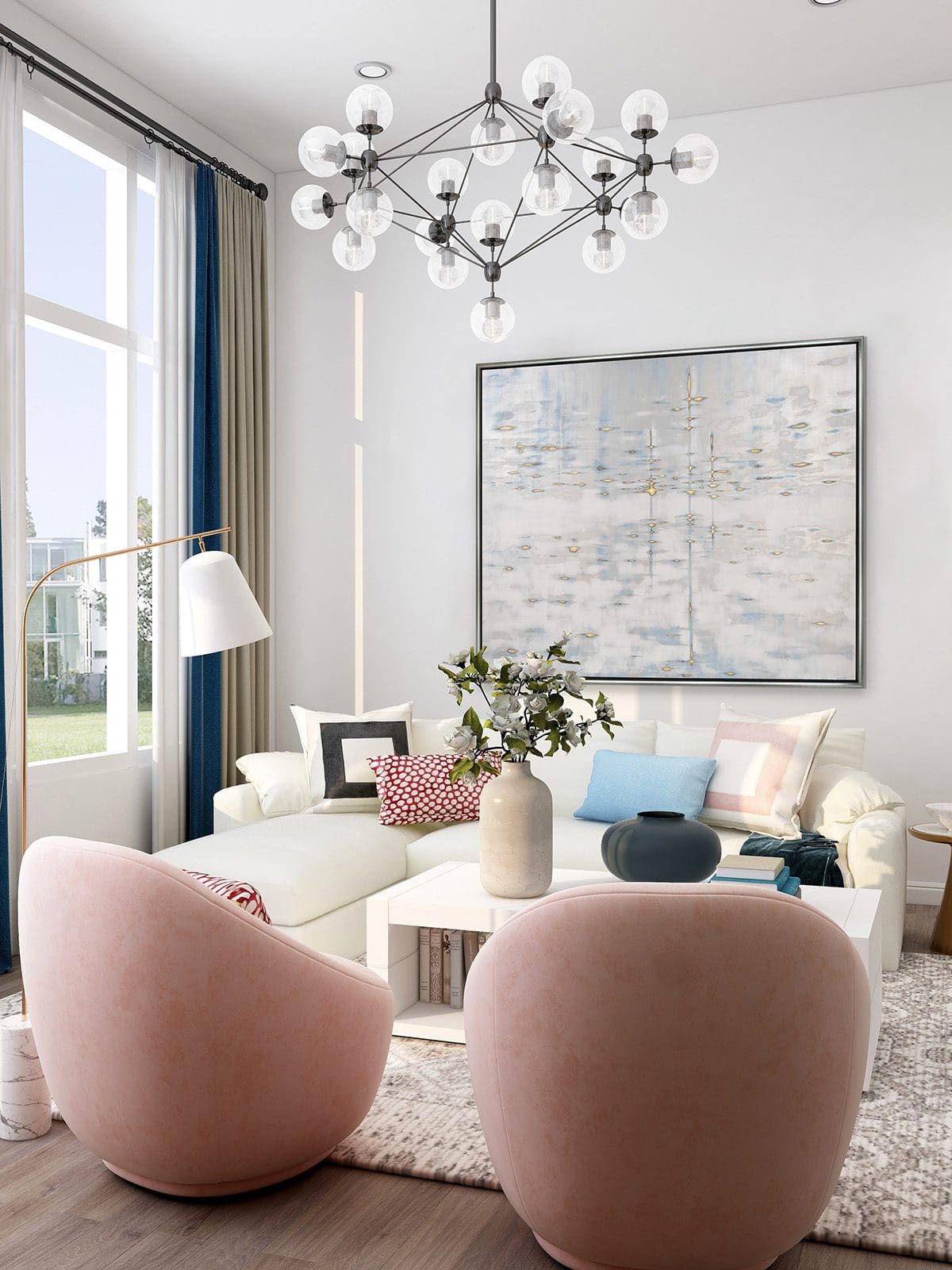 On the other hand, Audra Weaser's Silent Sea, a beautifully soft composition, ties together the main color palette of the space allowing the pink to pop! Silent Sea truly elevates the sophistication of the space with a soft glamour. 
Audra Weaser: View More Work | Inside the Studio | On the Wall