With rich hues, luxurious textures, and gold accents, this stylish living room makes an impression. Here are two perspectives on choosing a contemporary work of art to enhance the space.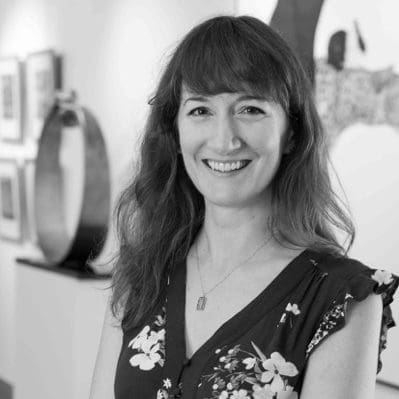 Ariel Vargassal's The Telling of the Bees lends an air of casual elegance to this light-filled living room. While this interior is highly sophisticated, natural touches ensure that the overall effect is eminently livable. Why not kick off your shoes and stay a while!
–Amy S.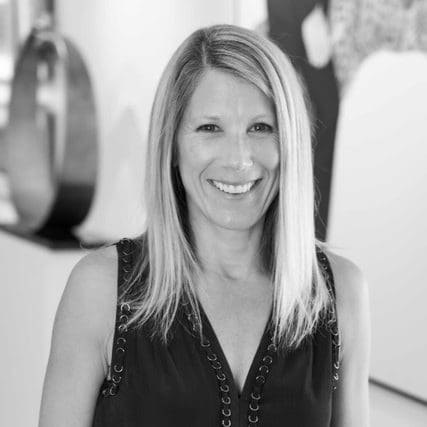 April Midkiff's Connection Between Us gives a striking focal point to this glamorous living room. The piece is bold, but simple enough to not compete with the design. Midkiff's splashes of color also create an upward movement, accentuating the room's lofty ceilings.
–Rachel R.
Let's find a work of art for your space. Contact the gallery to make an appointment with one of our expert art consultants.