Carol O'Malia's pillow paintings are sensitive and personal, drawing in the viewer with familiarity and comfort. These inanimate objects seem almost life like as light washes over the soft folds of their pillowcases, dancing in the deep hues of blue and violet shadows. These simple piles symbolize life, harmony and being together – something we could all use a little more of these days.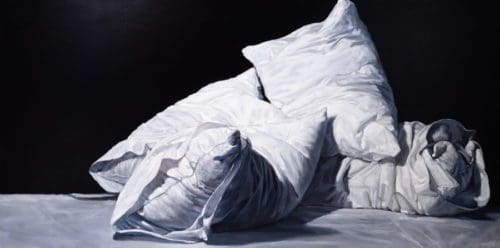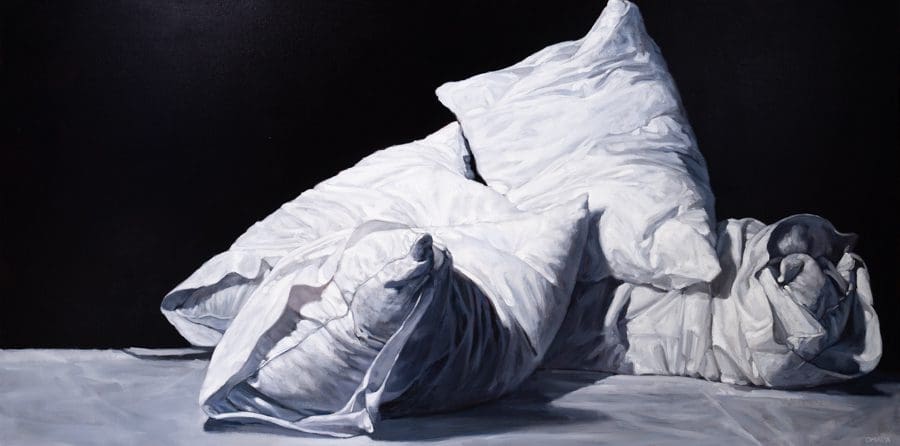 O'Malia's pillow paintings are a beautiful balance of classical chiaroscuro and modern nuance. She creates a velvety black sea of warm, cool, and neutral dark tones to silhouette the pillows, illuminating them like actors on a stage.
Step into the studio with Carol for an insider's look at how she creates her signature black shades:
"With my paintings… you can feel the warmth or the coolness in the background." -Carol O'Malia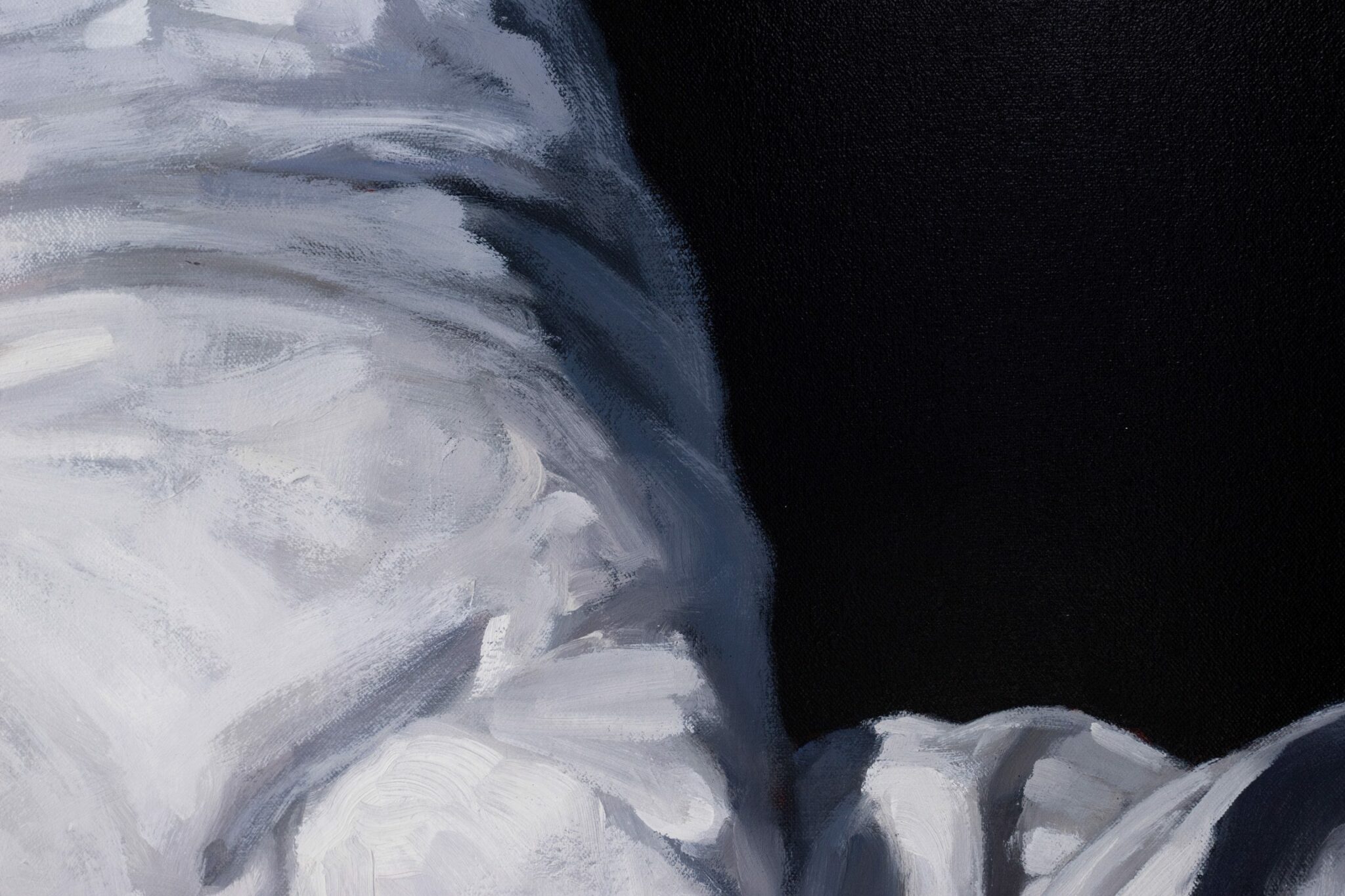 O'Malia's exploration of the play of light and dark can be seen in her portrait work as well. She paints like a cinematographer, paying meticulous attention to how shadow & light behave on varying surfaces. From the subtle metallic sheen of a soft pillowcase to the way wet skin reflects and absorbs sunlight, Carol's paintings use elements of our natural world to softly explore the human influence.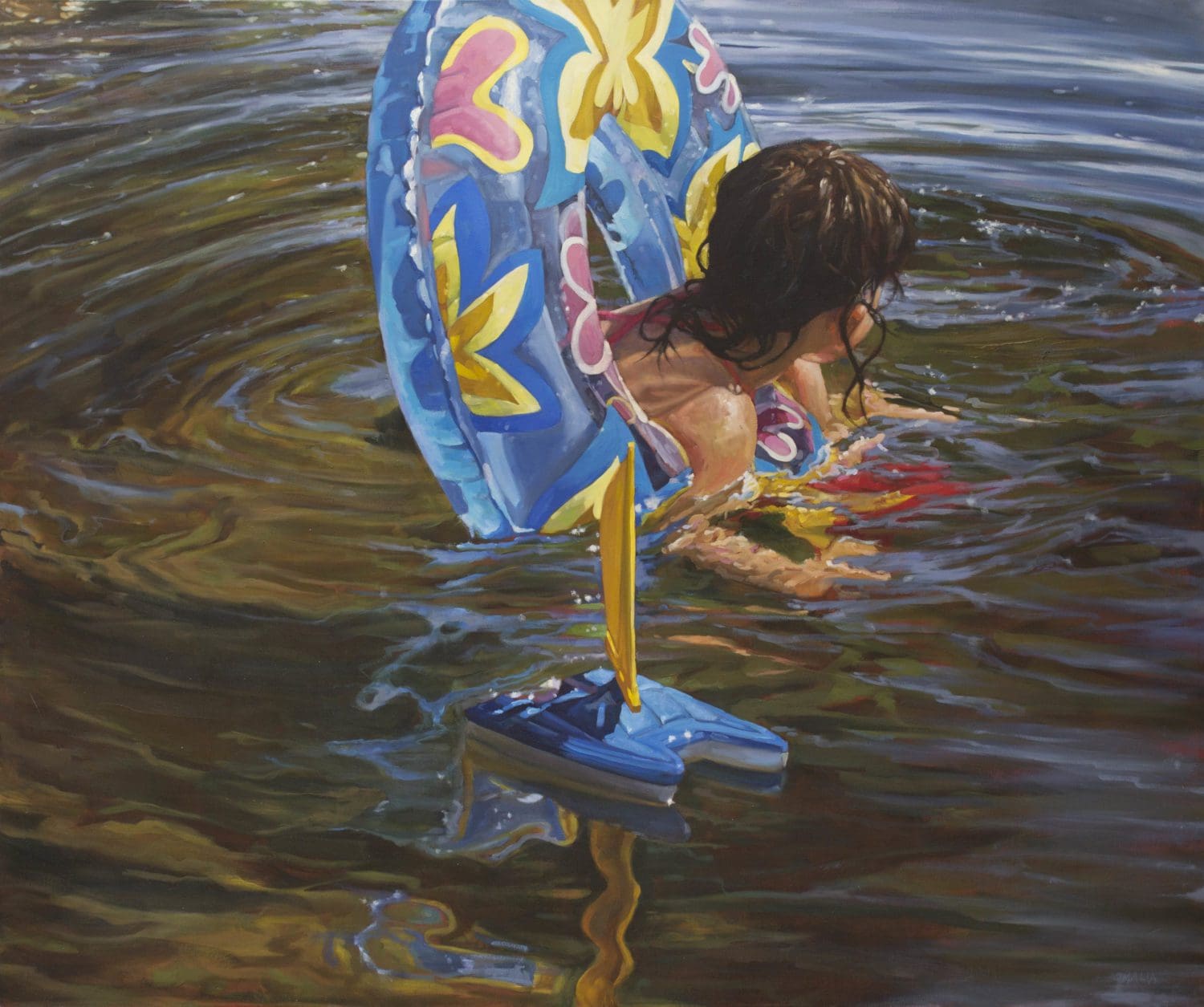 We're excited to offer the rare opportunity to commission a one­-of-a-kind oil painting by celebrated artist Carol O'Malia. Do you have a photo that you'd love to turn into a timeless work of art?  Browse our lookbook for inspiration.
Ready to get started?
Email us the photo that you have in mind, or give us a call to discuss details about price, size, and composition. We're here to help!
---
Carol O'Malia: View More Work | A Chat With The Artist | On the Wall