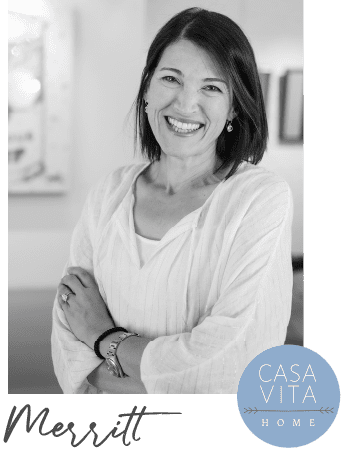 This Casa Vita Home mood board is the inspiration for a family room with modern silhouettes. Velvet throw pillows, a plush Moroccan rug, and a comfy contemporary sectional make the space perfectly cozy, while an industrial chandelier and geometric wood coffee table add eye-catching details.
I chose three pieces from the collection to put the finishing touch on this space. All have neutral color palettes, but bring totally different characteristics to the design. Which piece do you like best?
For more design inspo, check us out: Casa Vita Home or follow us on Instagram: @casavitahome
STRUCTURED: Ancient Faces in Nature by Aron Hill
This pair of paper pieces from Aron Hill's Ancient Faces in Nature series works nicely with the clean lines of the space. The minimalist compositions with contrasting black and white is sure to draw your eye in.
Aron Hill, Ancient Faces in Nature, Acrylic on Paper, 30 × 22.5 inches each
View More Work | On the Wall
EXPRESSIVE: Into the Light by Rose Masterpol
Masterpol's gestural, layered painting brings the living room extra texture and dimension. The warm neutral colors tie in perfectly with the other design elements and give the space a softer look.
Rose Masterpol, Into the Light, Acrylic on Canvas, 62 × 54 inches
View More Work | Inside the Studio | On the Wall
PLAYFUL: Leaving the Past by Ariel Vargassal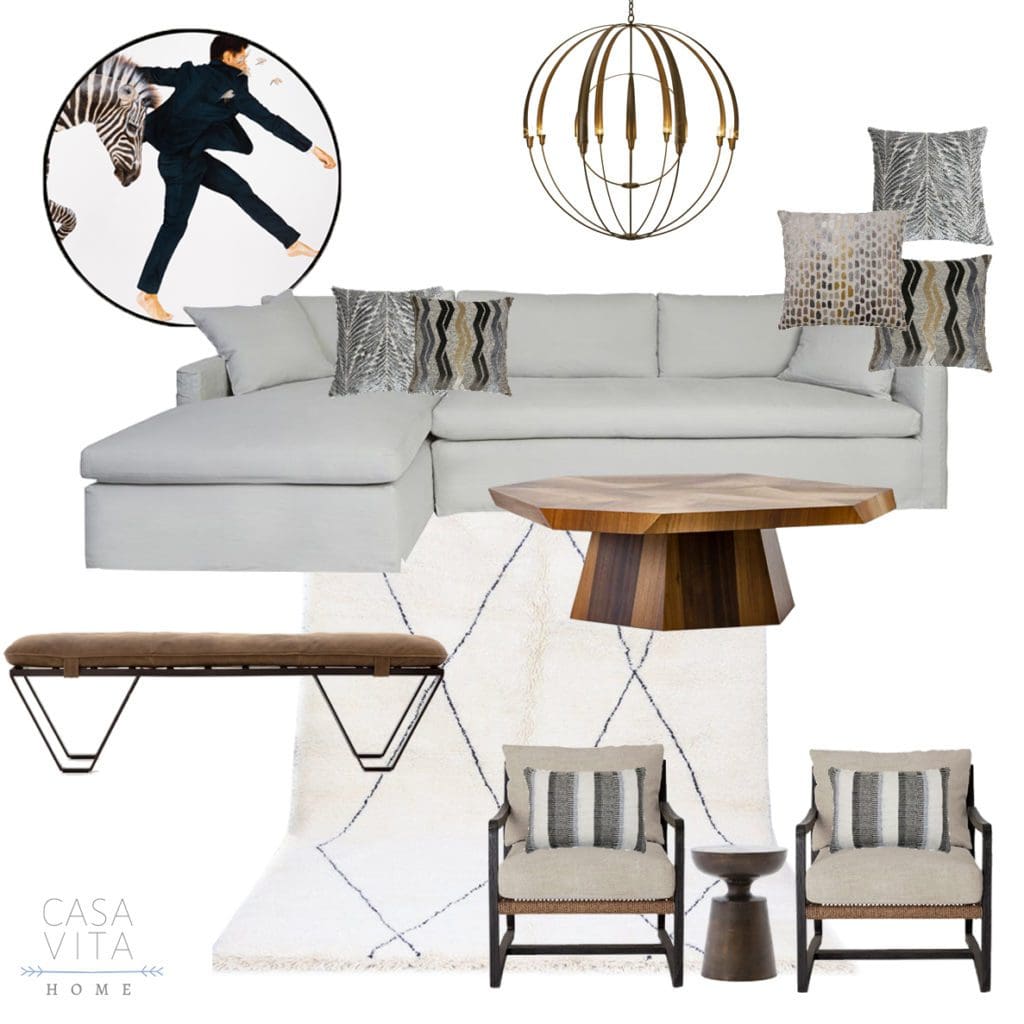 This whimsical figurative painting by Ariel Vargassal creates a fun focal point. Like Hill's pieces, its high contrast makes it stand out in the space. The shape of the canvas adds another interesting visual element and harmonizes with the rounded chandelier.
Ariel Vargassal, Leaving the Past, Acrylic on Canvas, 60 × 60 inches
View More Work | Inside the Studio | On the Wall