Bright and cheerful, this modern living space sets the stage for artwork that complements the joyful energy of the interior. Explore two different perspectives on selecting art for a spirited room.
This bright, lively space inspires optimism and cheerfulness. Marshall Noice's New Growth creates a vibrant window with splashes of invigorating color that soothe the eye with its serene landscape.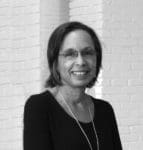 Amy Donaldson's Missing You lends a perfect balance of rich tones and vibrant color to this fun, modern interior. The lush, textured painting grounds the room while paying homage to the colors in the space.
To find the perfect artwork for your space, contact the gallery nearest to you.
SaveSave
SaveSave
SaveSave