Two different viewpoints for a simplistically chic sitting area from our expert consultants that will inspire the way you look at art and the world around you.
Ornate white walls united with strong angular lines and deep hued accents creates this unique space. Beautifully simple, this room can only benefit from the complement of a piece of art.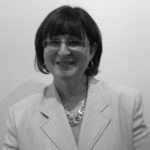 This room is exciting to behold with its black and white palette and textural interest.  The space over the fireplace was calling for a burst of color contrast and I think "Chi Chi" by Ngurah fits perfectly.  Not only does the muse's red dress add additional drama to the space, but with the subject facing away there is an air of mystery and romance as well. Wanting to know more about her pulls the viewer's gaze, and allows one to create their own story.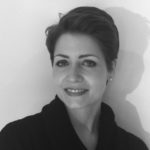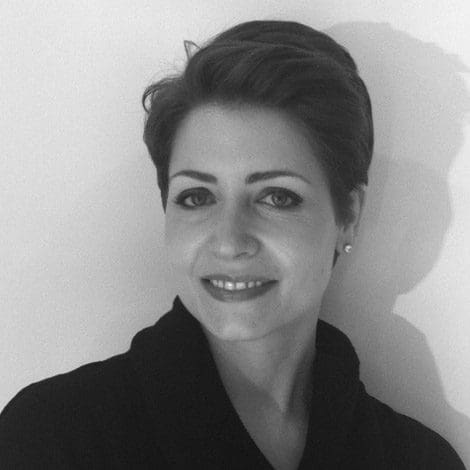 I chose "Quest" by Vered Gersztenkon because of the personality it infuses in this blank canvas. The raw earthy accents are perfectly reflected in this painting which is primitive and textured. Additionally, the viewer gets to experience the wonderful and warm charm of the subtle characters embedded in the piece without extraneous distractions.