Chris Hayman's studio is situated on an idyllic farm in northern California, providing the natural inspiration behind her spirited abstract paintings. Concerned with finding a balance between negative space and gestural form, her work is a powerful expression of energy, texture, and movement.
.
In a conversation with our galleries, Hayman gives us deeper insight into her process and her evolution as an artist.
.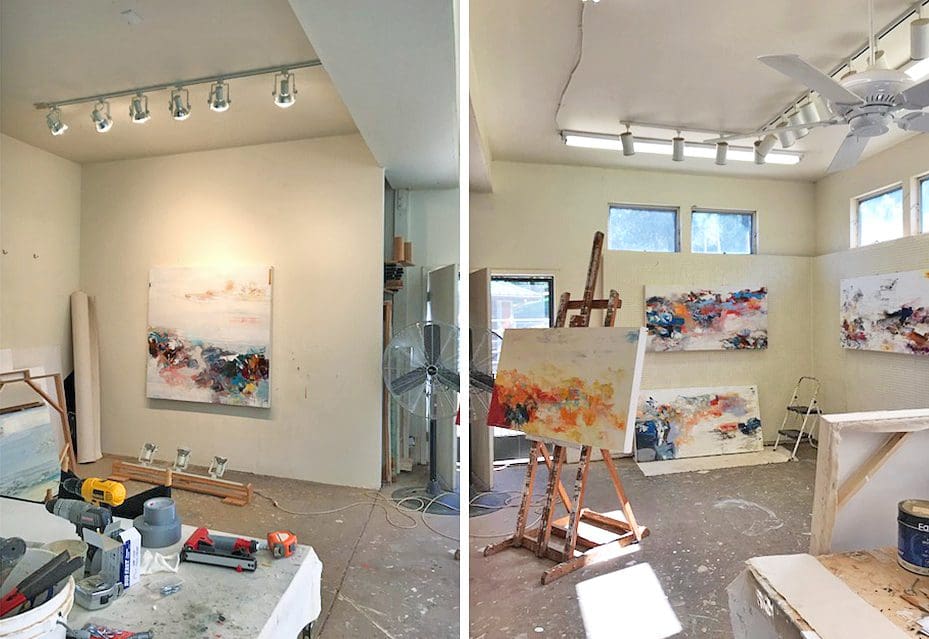 Viewing one of your paintings is such a powerfully immediate experience— is your process as immediate, or do you meditate on colors and compositions beforehand?
CH: Yes, it's immediate. When I enter into a piece, I may have a sense of some coloration that I'm working through, but a lot of times the aesthetic just moves on its own. I keep working the surface until I come up with what I think is a resolved painting. Sometimes it does have to do with the color. I've been working recently with a more subtle palette, which is pretty challenging.
.
What is your studio like and how does it affect your creative process?
CH: I live on a farm, and the studio is a separate building, about 1200 sq ft. It has beautiful natural lighting. It's great for me as a process abstract painter because I have immediate access to the paintings; I'm not driving to the studio and driving home. I come in for lunch and dinner, but I go back and keep visiting the paintings throughout the day, which helps with the growth of what I'm doing. It's really helped my maturity as a painter.
The space also has lots of windows from which I can see the horse and the goats in the pasture. It's just wonderful. The main thing is really having very close proximity to the work, and being able to visit it when I get the paintings to a certain point. It's very idyllic, but I have to do a lot of mowing. It's a very active life, animals going every which way.
.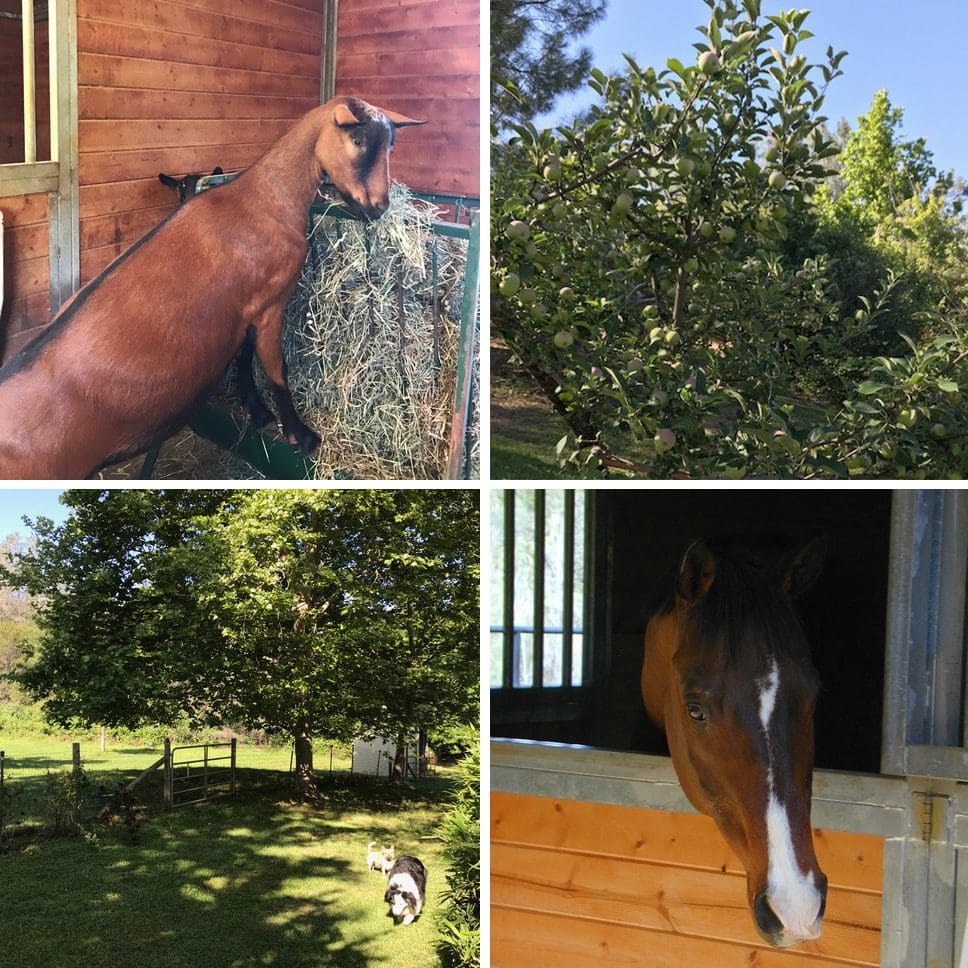 .
What's the most indispensable item in your studio?
CH: The lighting is crucial. Around 11am I get going—I feed all the animals, do my chores, and then I hit the studio. It works well for me. I try to have quiet time before I start painting. Sometimes I play beautiful music. But the minute I walk into the studio the energy is up, I'm ready. I've been doing it a long time, so I'm in the groove the moment I get in there.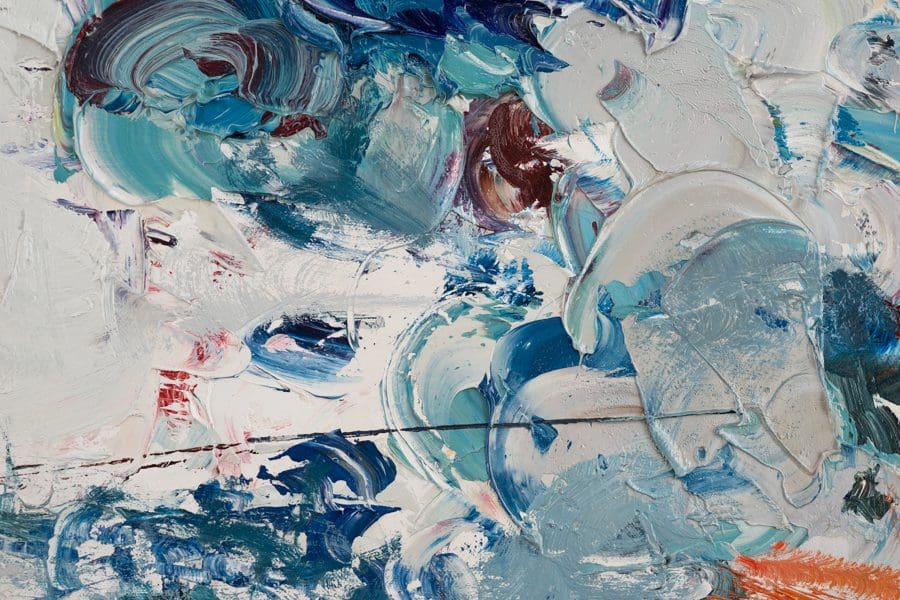 How has your work evolved over the years?
CH:In the beginning, 30 years ago, it was a real struggle. I was an acrylic painter in the early years, and I just found that I could never go back to the painting and find it as I had left it. With acrylics, sometimes the color will fade as it dries. So there was constant problem solving, and then I finally jumped into oils. I didn't know what I was doing, and it was discouraging—but the energy was there, and that energy helped me work through the difficulty.
As I progressed with painting in oils, I got more technically familiar with what I was doing, and I was able to handle the oils in a way that was responsive. I did a whole series that was more geometric, and I always did a very heavy application of the paint when layering. I then moved into a different type of palette application of the paint. Now I'm in a little different sensibility, still working through it, intuitively recognizing that I'm still trying to understand the elements of what is coming forward, to capture what it is that's interesting to me.
I'm also doing some paintings recently that are very minimal—lighter, richer palettes and not so primary. I've done a lot of work that was very primary in color, but it's the work that is subtle in color and not so in your face that is much more complex. I can still do strong color, and I like some of that, but the problem-solving is different. The more subtle works, the shifting in the compositions and the coloration are more sensitive.
.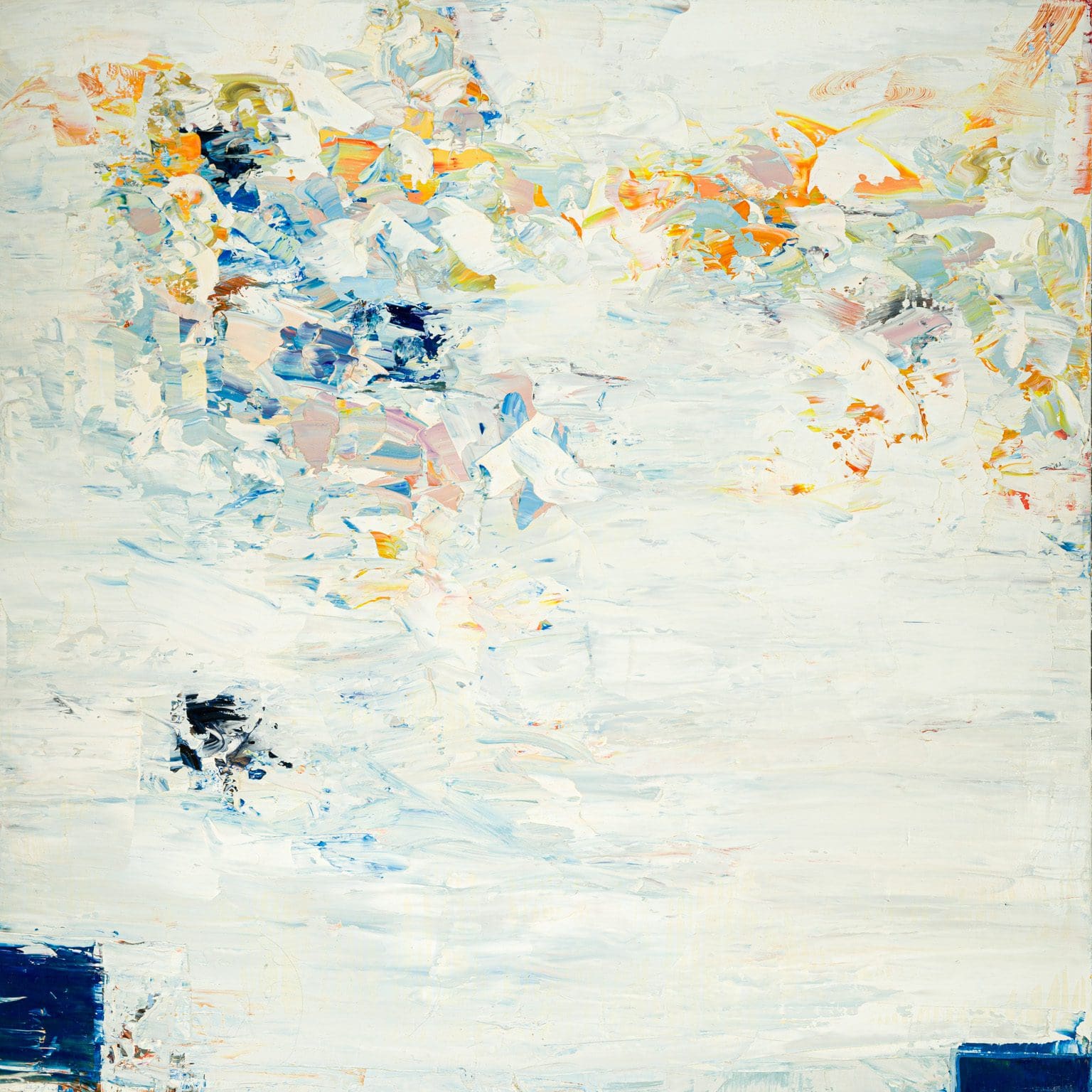 If you could describe your practice in two sentences, what would they be?
CH: My approach is very physical, and I'm intensely involved in problem-solving with the palette. I'm also dealing a lot with the negative space.