Two different viewpoints on a comfortable and understated living room from our expert consultants that will inspire the way you look at art and the world around you.
Well lit and covered in neutrals, this simplistic living room is adorned with plush furniture and inviting rustic accents. The space's white palette provides the optimal setting to place artwork.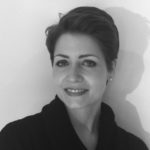 I chose 'Song III' by Mia Stone to enhance this soft muted space.  Stone has the ability to create an intriguing tension between organic earth tones and vibrant geometric shapes.  Her vision and creation is a perfect compliment to the colors and textures of this warm and comfortable room.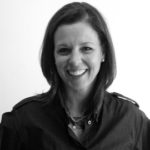 I have chosen "A Bit Shy" by Jodi Maas. Rich with subtle layering and depth of color, Jodi's artwork is awe inspiring. "A Bit Shy" is free spirited with unexpected stunning detail and bestows pure inspiration in this relaxed and quiet hued living room.