Two different viewpoints on a tranquil and comfortable bedroom from our expert consultants that will inspire the way you look at art and the world around you.
This light filled space provides an inviting atmosphere. The padded headboard, plush rugs, and chocolate hued decor create a cozy bedroom accented with modern design touches. A serene work of art will only amplify the effects of this relaxed bedroom.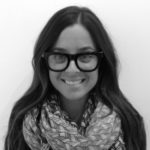 This bedroom is very modern, tranquil, and quiet. Robert Farber's "Seeing Montana" portrays an image that evokes feelings of nostalgia and home, while inviting the viewer into a seemingly private space- a perfect finishing touch to this sleepy nook.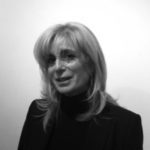 Eric Abrecht employs a subdued and calm inducing color palette within his piece, "Cielo XIV". The subtle allusion to the sky and clouds provokes both intrigue and repose, making it the perfect piece to provide a lovely dreamscape.