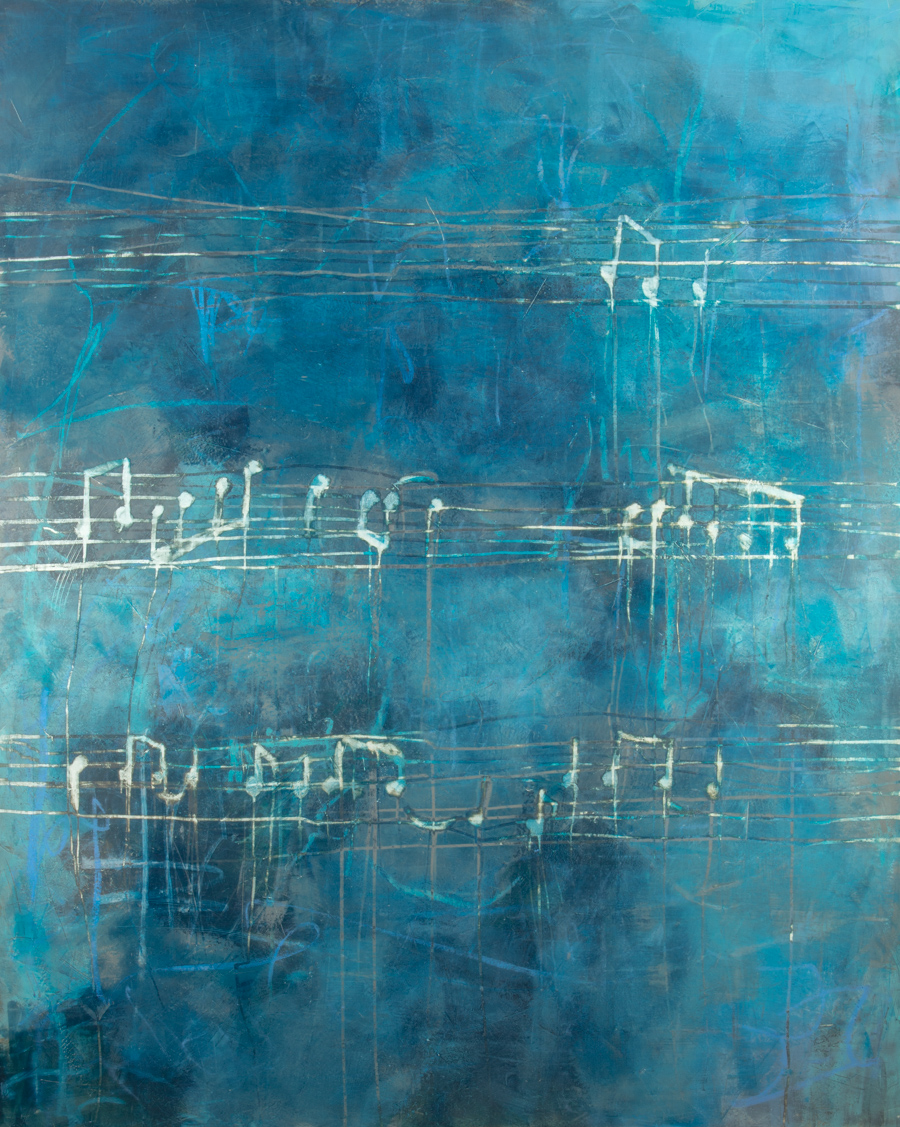 "While I was working in my studio, the song "Yesterday," by the Beatles, came on the radio. It made me stop in my tracks, and I decided to paint the notes to the song."   -Jeff Erickson
Erickson's "Yesterday" evokes a calming sense of peace with its layers of blue translucent color. His process of scratching, distressing, and dissolving captures the depth and feeling of the piece. The notes of the Beatles' song "Yesterday" emerge on the surface, sun-soaked and formed with the artist's signature style of etching and layering on color. Erickson's result is stunning in palette and playful in form – a melodic work emanating both character and tranquility.
To view more of Erickson's newest works, visit the gallery nearest to you.