Just because your home has a traditional interior design aesthetic, doesn't mean you have to stick to antique shops and auction houses for artwork. Layer contemporary pieces into your traditional space for a fun integration of styles that reflects your personality. Here are some ideas for seamlessly incorporating modern artwork.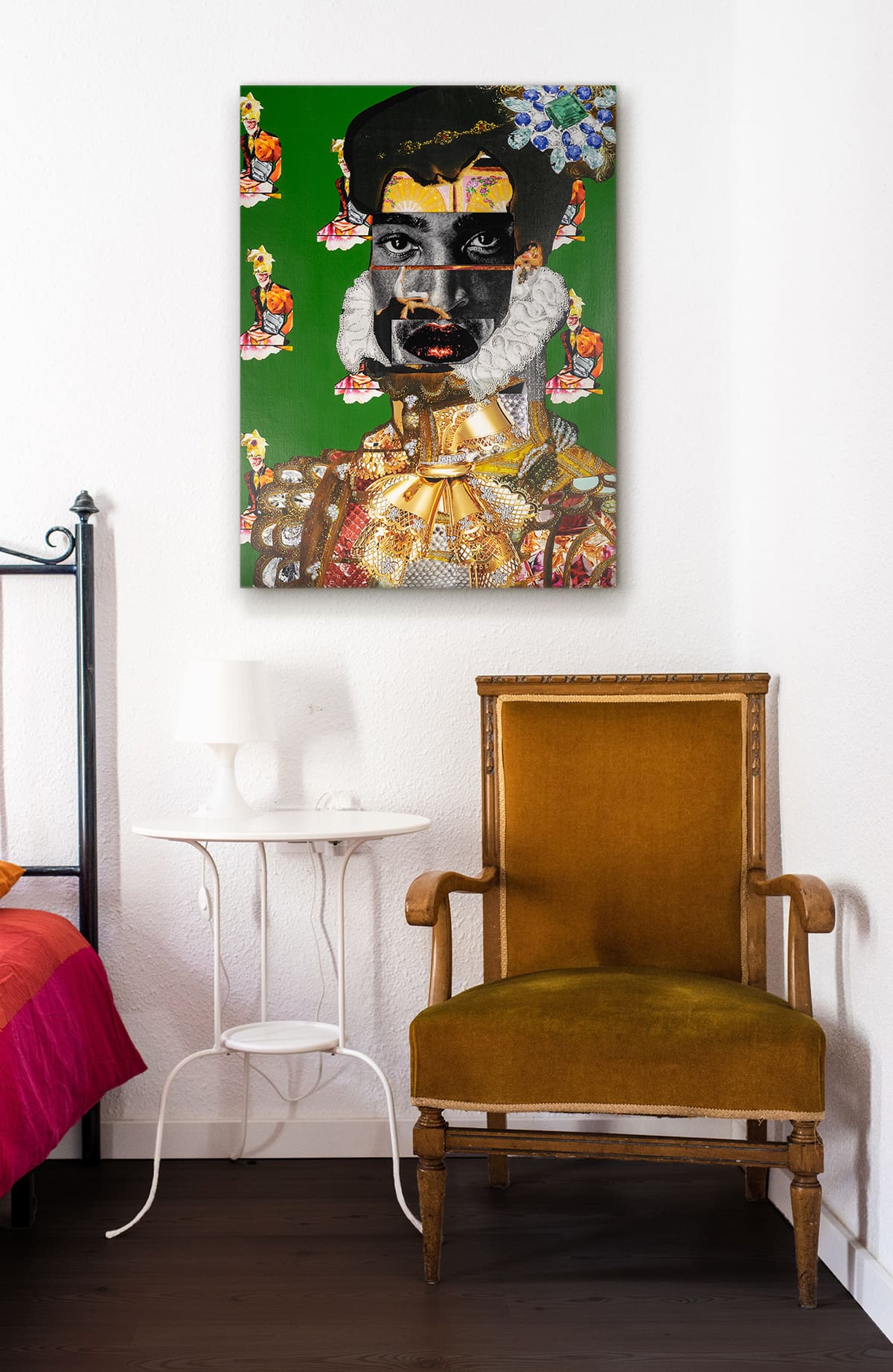 Find Historical Influences
Benjamin's Heads of State series explores contemporary pop culture, politics, fashion, and design—but with a historical twist. The artist is influenced by 15th to 18th century art, particularly the Dutch and Italian masters. He incorporates this style in different ways in each piece, making them a great fit for a traditional space.
Make a Still Life Statement
With contrasting lights and darks and classical compositions, O'Malia's "pillowscapes" reference the dramatic still lifes of the Baroque period. Her photorealistic style and limited color palette give the work a fresh, modern spin. Click here to browse more contemporary still life paintings.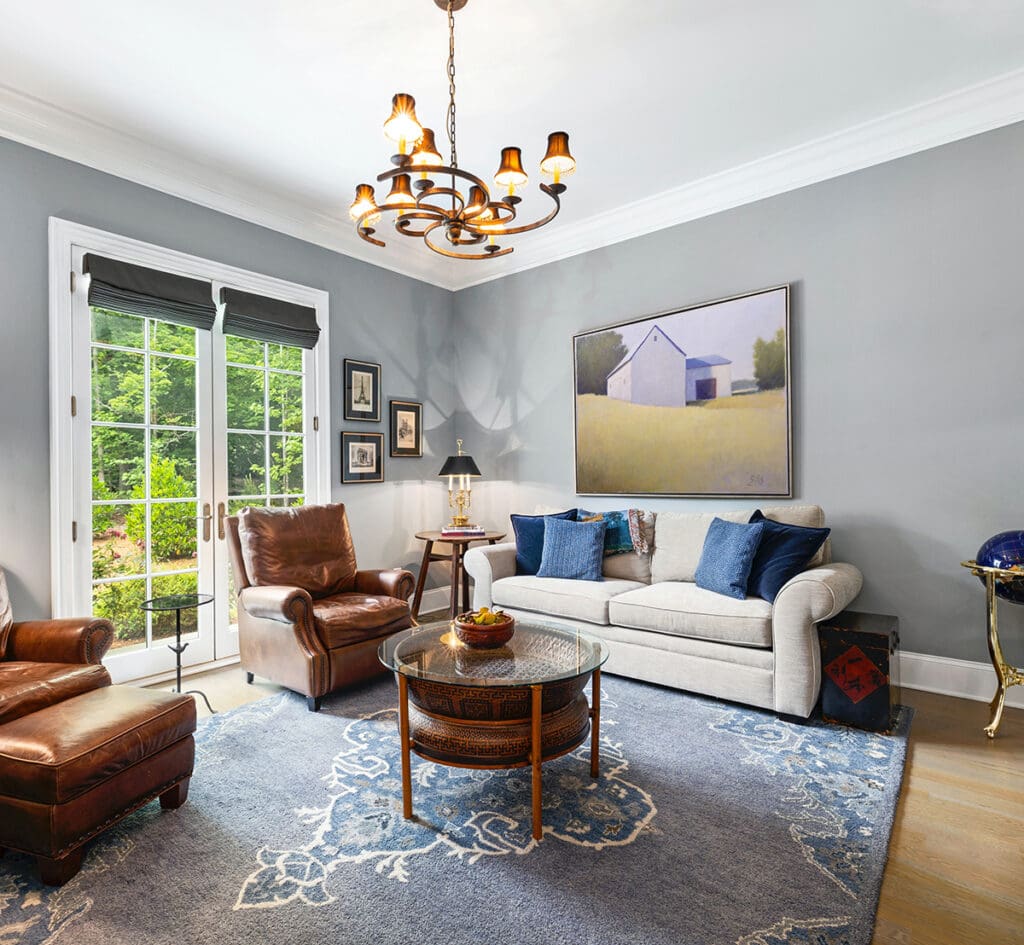 Look for a Landscape
Landscapes are another genre that will complement a traditional space. You can go more classical with a Dennis Sheehan, incorporate a burst of color and a more abstracted style with a Marshall Noice, or meet in the middle with a beautiful John Brandon Sills barn.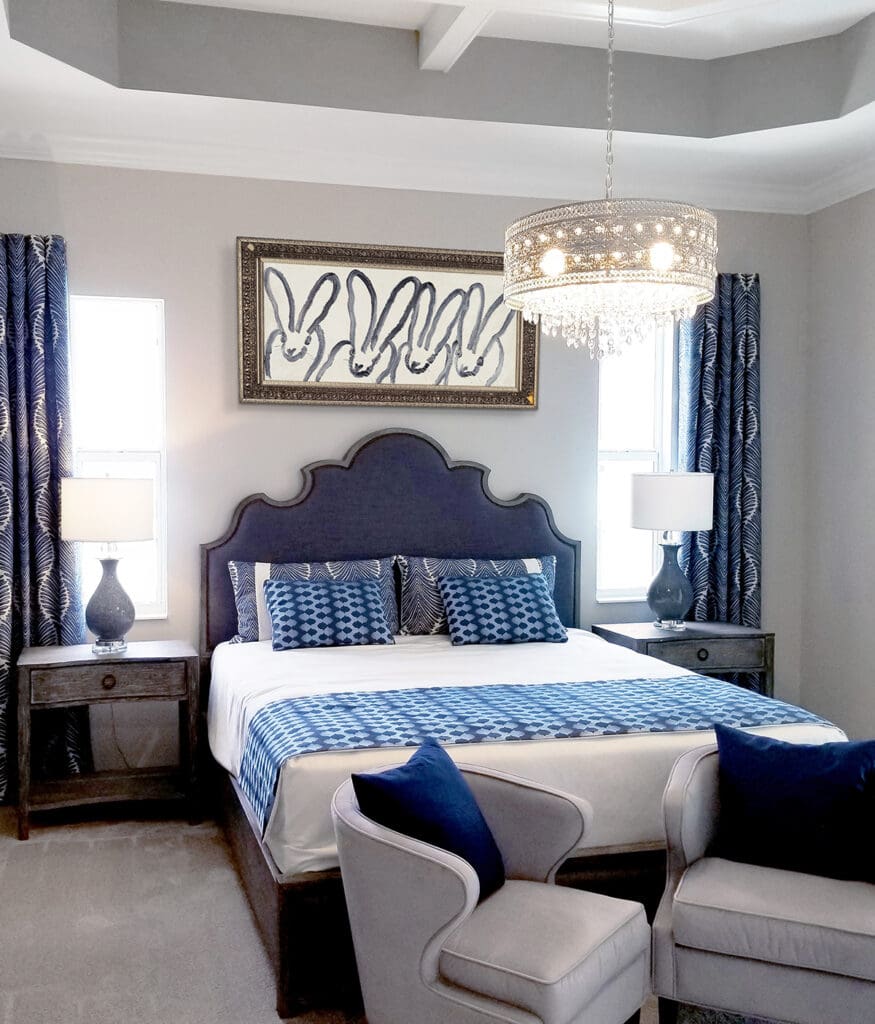 Try a Traditional Frame
Hunt Slonem's Neo-Expressionist paintings are right at home in traditional and modern spaces alike. Slonem chooses ornate antique frames for many of his works, giving a classical feel to his whimsical bunnies.
Did you know Hunt Slonem has restored several historical homes? Take a look at how he combines traditional and contemporary styles into his maximalist spaces.
Contact our galleries to learn more about custom framing.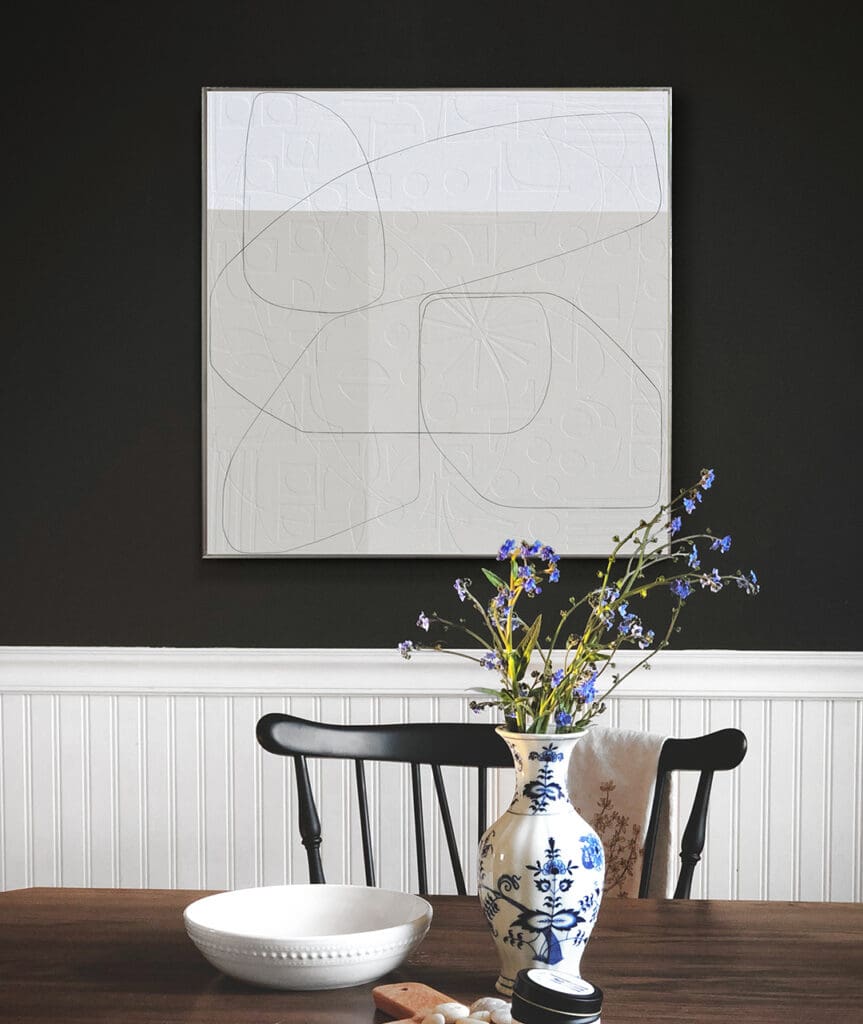 Embrace the Contrast
If you're ready to go all the way into modern abstract art, a neutral palette or minimalist composition can help create harmony between the two styles. Explore our abstract collection and see what catches your eye.