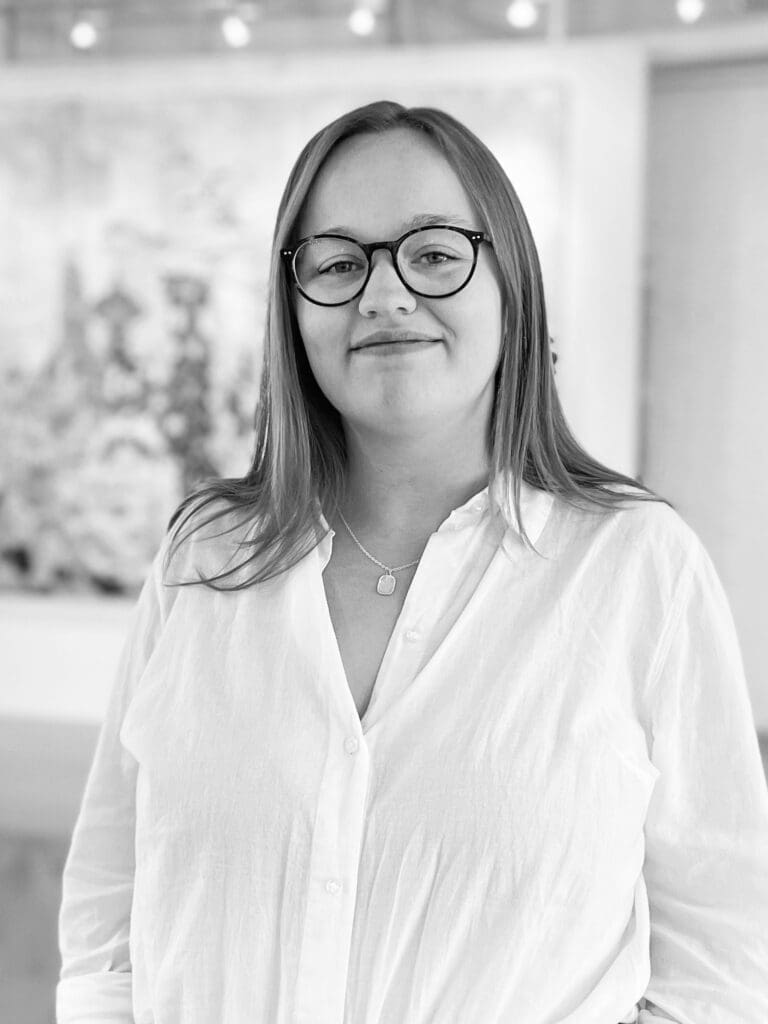 We asked Jenna, one of our consultants at the Baltimore gallery, what pieces she would place in this minimalistic and bohemian dining room. She chose 3 pieces that not only match the down to earth aesthetic, but are also sure to be conversation starters.
What would you place in this space?

Masterpol, Uruz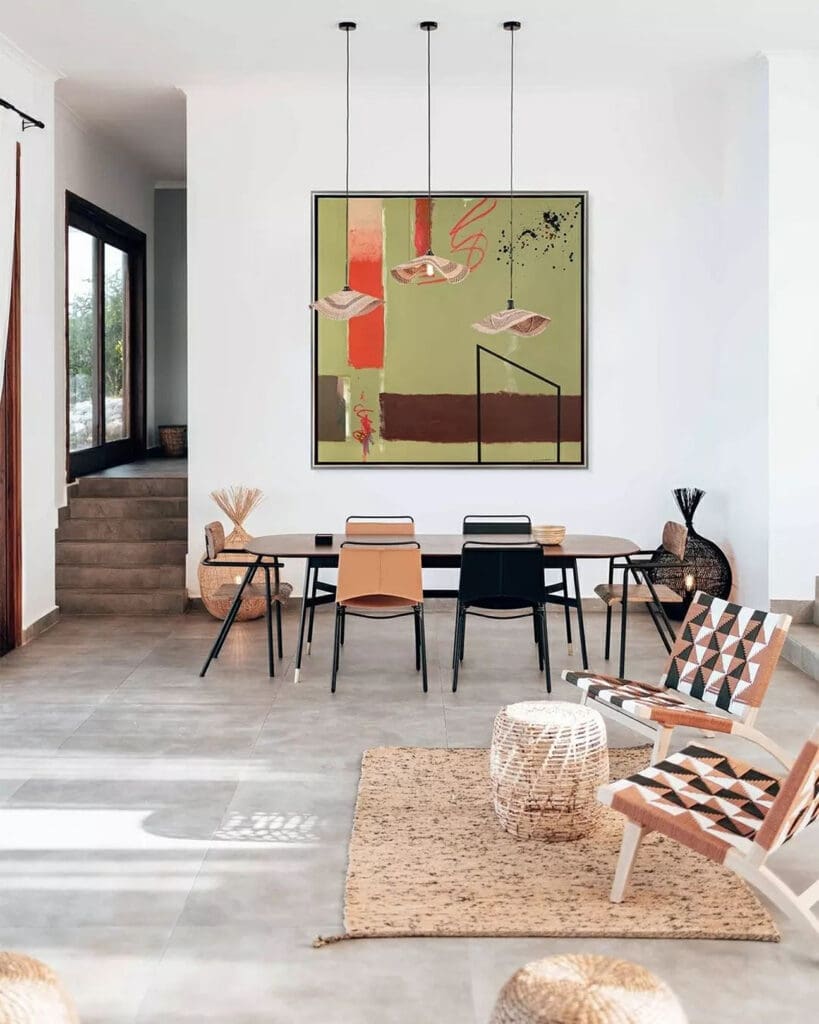 The earthy green and bright red of Rose Masterpol's Uruz make for an eye-catching pop of color in this toned down room. The piece harmoniously blends geometrics and softness with vibrant color and movement, making it an energetic addition to this subdued space.
Rose Masterpol: View More Work | In the Artist's Studio | On the Wall
Westlake, Rallied to the Empire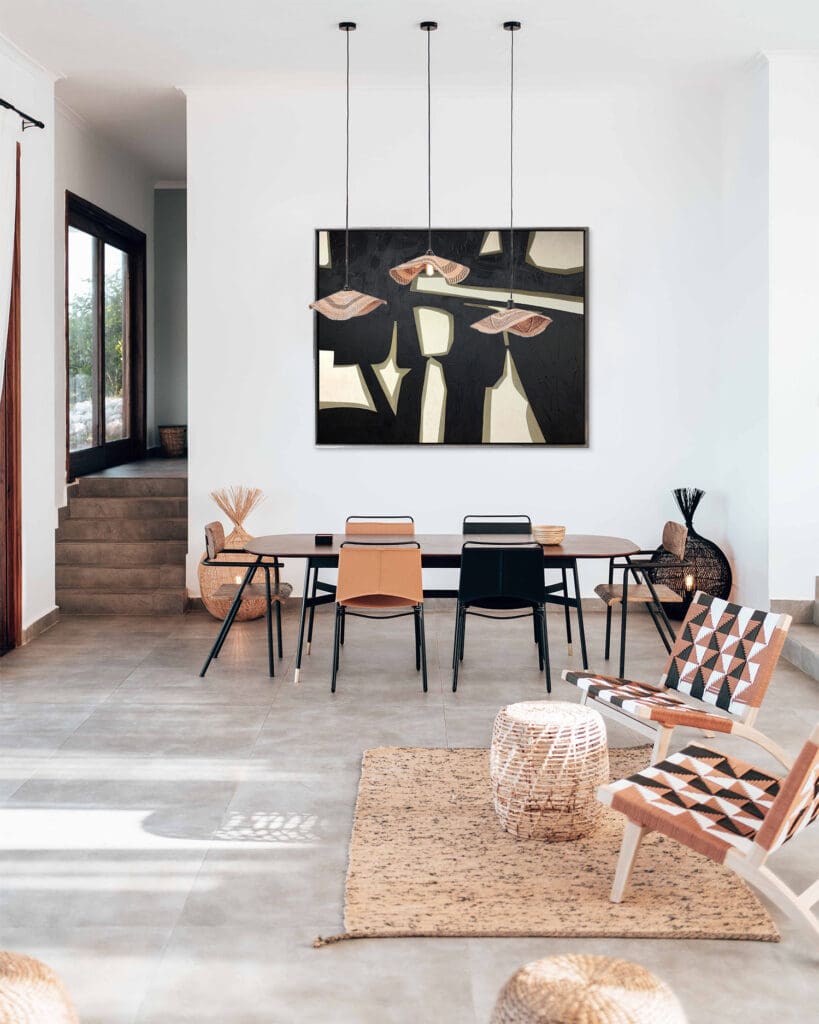 Wendy Westlake's Rallied to the Empire complements the minimalist, neutral look of the room. Bold and simple, this piece adds a sense of calm and elegance to the space.
Wendy Westlake: View More Work | Inside the Studio | On the Wall
Padron, East Village, NYC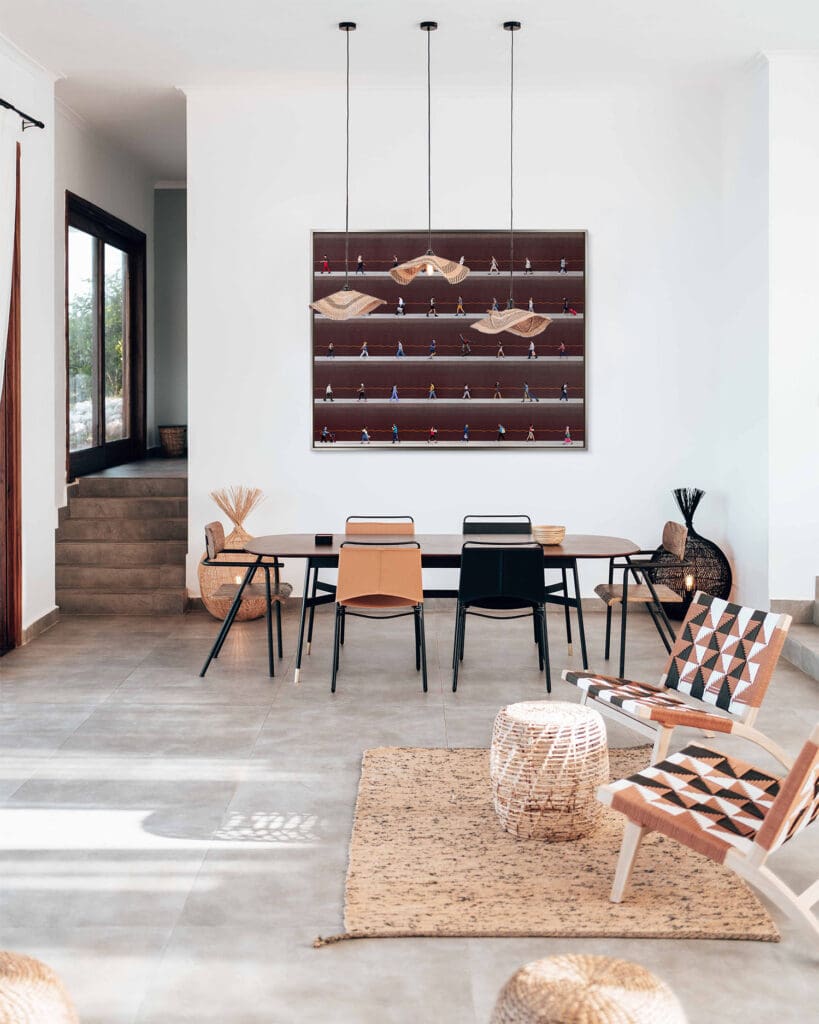 The deep burgundy brick of Xan Padron's East Village, NYC brings warmth and additional texture to this space. His photographs of people moving through cities make you wonder who they are and where they're going, inviting plenty of conversation to the table.
Xan Padron: View More Work | Inside the Studio | On the Wall