Paying homage to icons like Warhol, Koons, and Lichtenstein, Craig Alan puts his own unique spin on contemporary pop art. In his most recognizable series—Populus—hundreds of tiny figures form each composition, reminding us to step back and look at the world on a much larger scale. Viewing one of Alan's pieces is always a captivating experience, as you take in the big picture from afar and then delve into the details, uncovering hidden surprises.
Learn more about the creative and technical side of Craig Alan's process in our conversation with the artist.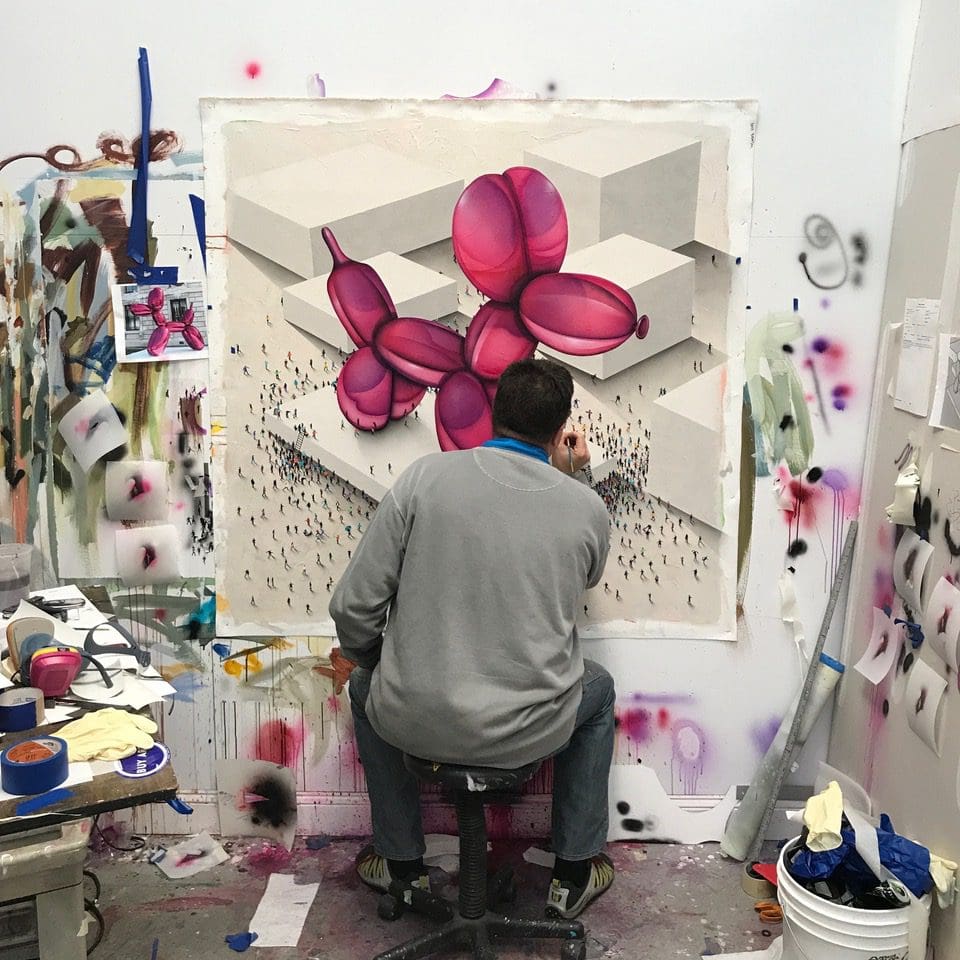 "There are no typical days in the studio. Every day is new. Every question is new. Every answer is new. Every challenge is new. And all of these things I welcome. This challenges me in my work and creativity daily."
How do you describe your work?
CA: Simply complex.
The basic idea is a simple idea of changing the dots of stipple drawing into figures of people which results in the social connection of people. My main objective is keeping people in front of the canvas for more than 60 seconds. I want them to be drawn in.
The complexity is found in the method of my execution in pieces. There are a lot of steps involved. Most people see it as a complex process. For me, though, it is very regimented and streamlined which allows a very regimented pace.
.
Tell us about your background. When did you start creating art?
CA:As far as I can remember, I have been creating. At a really early age, I discovered that I loved doing such. Art has always been my favorite vibe. When I was in the fourth or fifth grade, I painted my mom a windmill on a canvas for Mother's day. Come to think of that, I need to see if she still has that one.
I went to college to play soccer. When my grades made me ineligible, my coach threw me into art classes to pull up my GPA. These classes ended up changing the course of my life. Art made all of the other classes I was taking come alive. I began to want to know how physics and math and science all fit and find their purpose in the art I was creating. Essentially, these set the groundwork of me becoming an artist.
.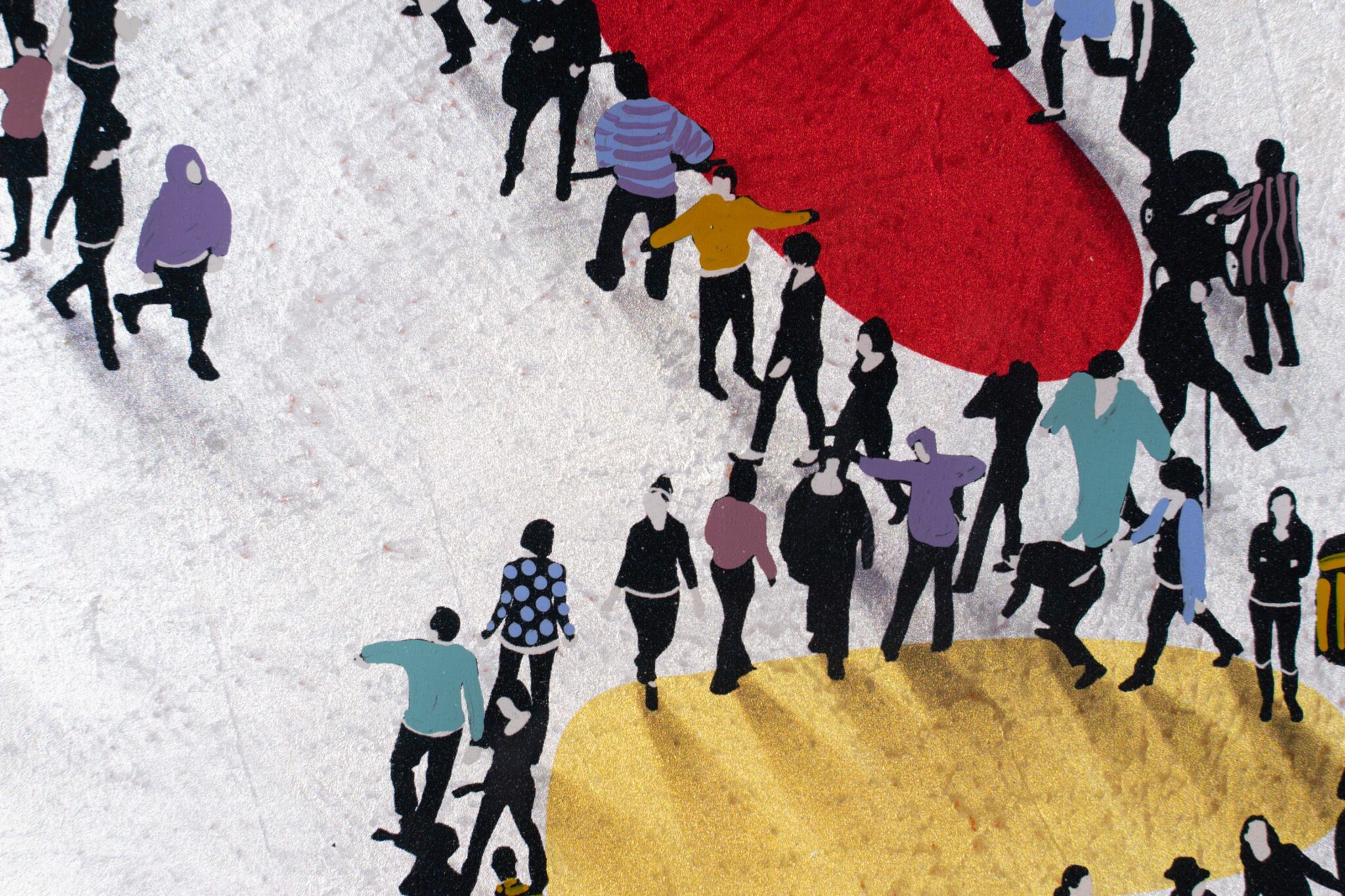 .
How would you describe your creative process?
CA: My creative process really simply begins with observation of daily life. Take Populous, for example. When I choose an image to paint, there are several different ideas that come into play for me. I never visualize only the whole image, but see the people's interactions within it. I want each piece to have individual, unique stories. This is why you see people running, walking, talking, etc.
As far as my creative process as a whole, I can still fall back on some of my idea books (notebooks I have filled over the years) when I hit a creative wall. I use these things to push me through the block. I may take an old technique and reapply in a new way. From there, it is about experimentation until I feel I have reached and achieved or denied concept. If I feel like the concept achieves the standard I was going for, I will then further development on other paintings.
.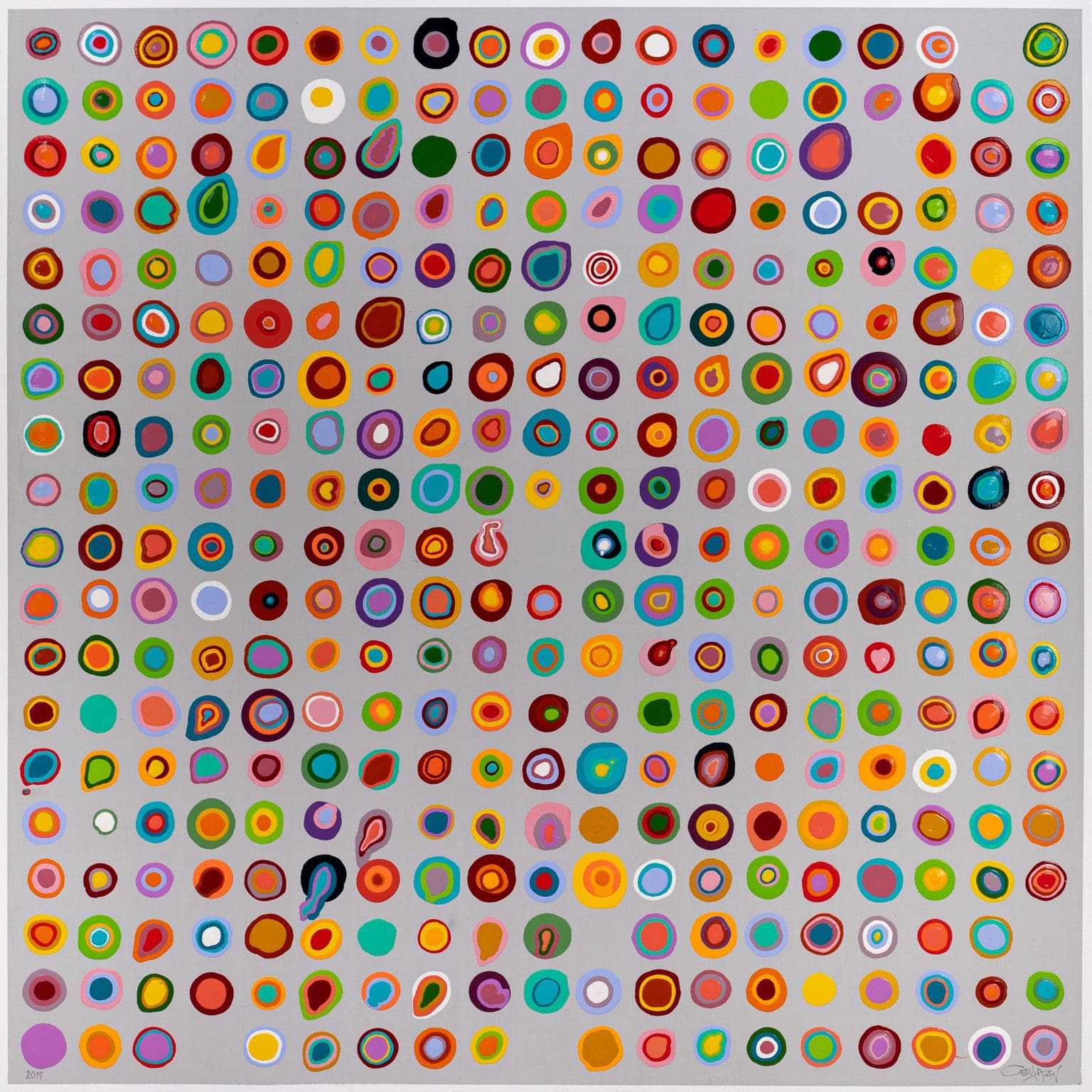 .
What is your studio space like, and how does it affect your process?
CA: The best description would be organized chaos.
I wouldn't say that the studio affects my process. If anything, it adds to it. It is a space with no confinement. I guess you would say it is a free space. Free from rules and regulations than most of the other spaces we live in. You can't walk into your living room and throw paint around. Here, in the studio, we can. You can spill paint and make a mess and intentional.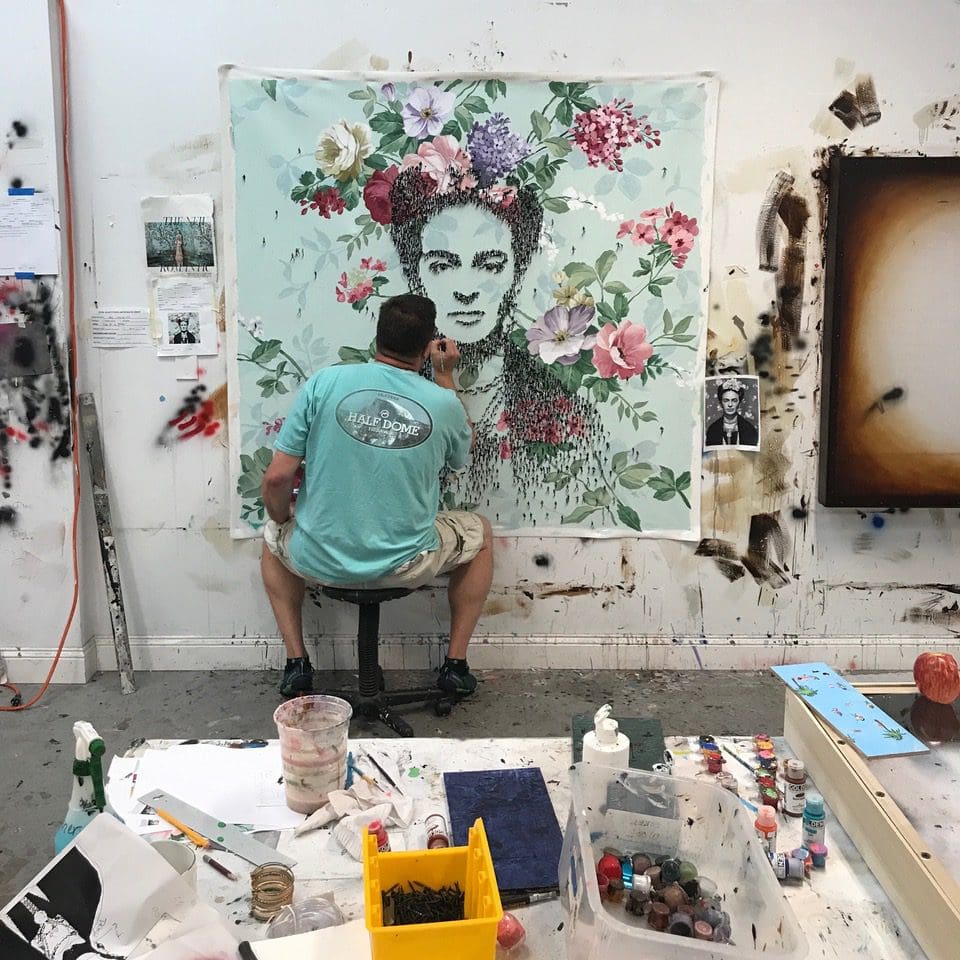 .
What inspires you?
CA: Several things inspire me. My natural environment and my talented assistants that work along side of me are immensely inspiring to me. I love being able to find ways to shape people's perspectives in an interesting way, taking them from one sense of reality to the next. 
.
Favorite thing to do when you're not painting?
CA: I love working outside or fly fishing.
.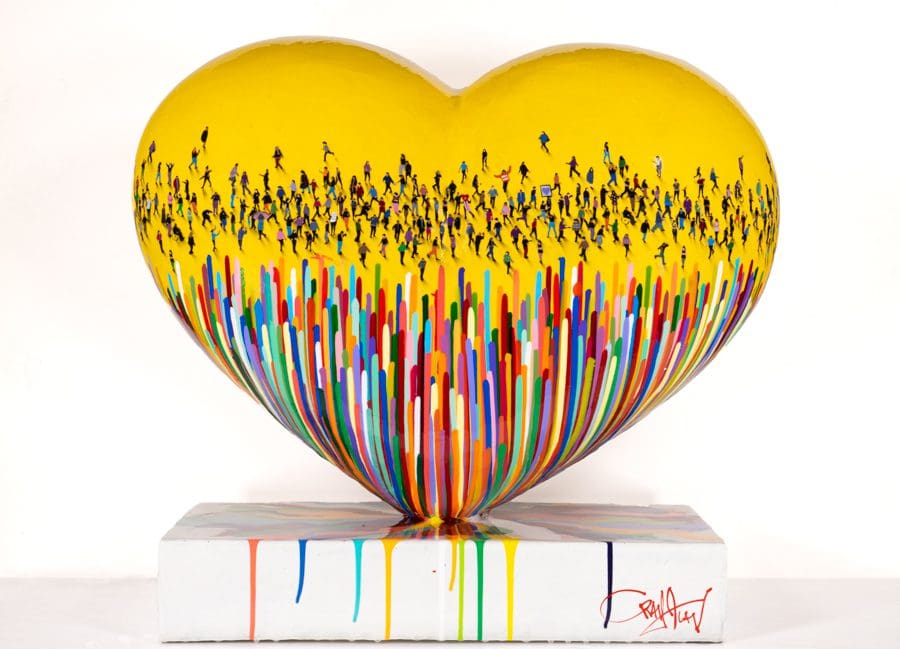 .
.
What makes your work unique?
CA: The work isn't set out to be unique, simply to accomplish what the original goal was. My pieces speak to "now". We live in a day where more and more people are socially connected. The intention is that the work is a socially diverse statement that speaks to individuals as well as society as a whole.
As far as it being unique, I think that is not up to me to decide. As an artist, my aim isn't to be unique. I paint because I love to paint and express what it is inside of me. Hopefully, everyone who sees my work can be inspired themselves. This all really does full circle back to all of us being a small part of a bigger picture.
.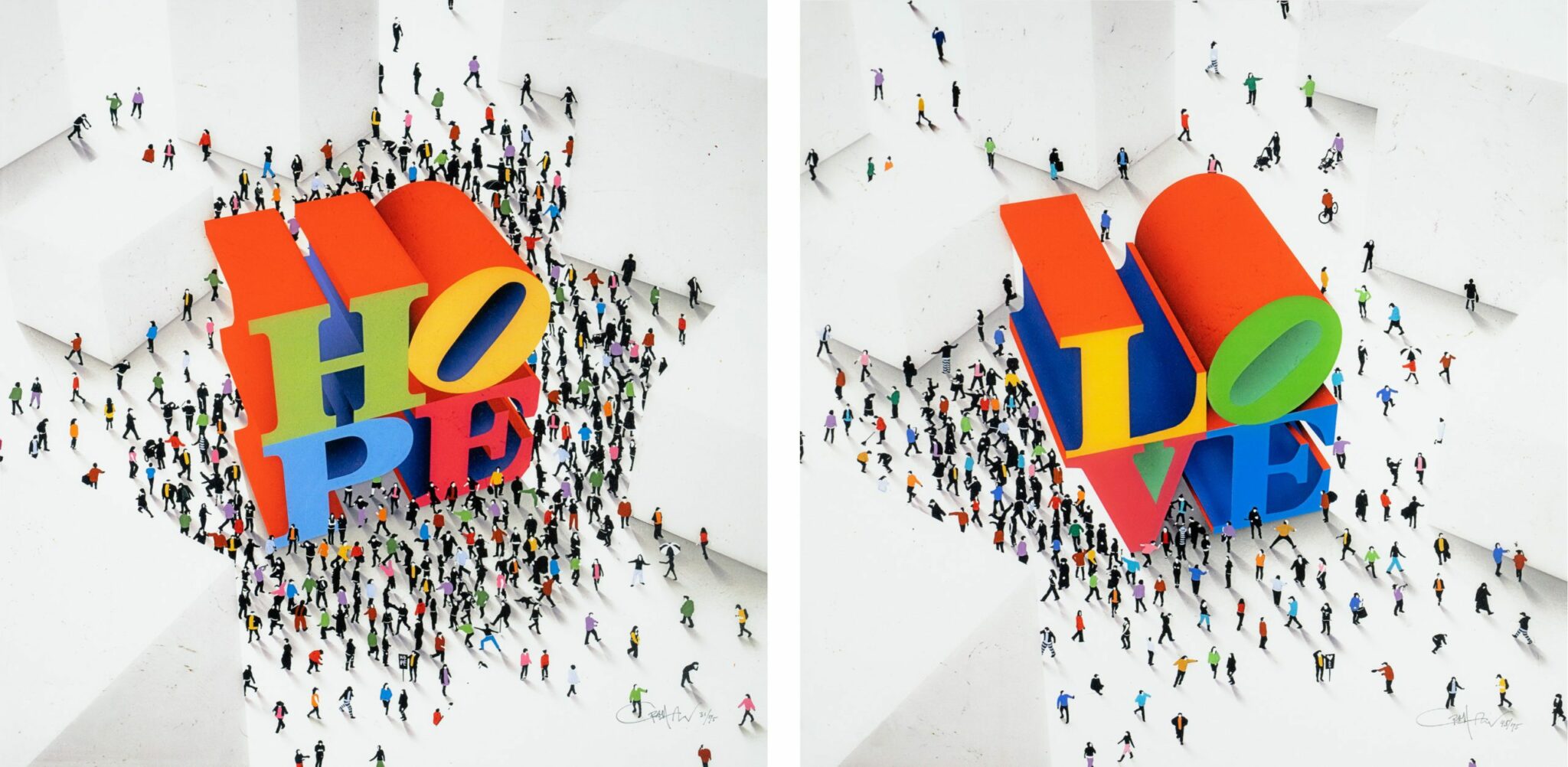 .
What do you hope viewers see in your work?
CA: Ultimately, I want people to see themselves as a small part of a bigger picture. No matter how small we feel at times. Every one of us is needed for the common good. We all make a difference in this life, collectively, together.
---
Craig Alan: View More Work | On the Wall