"The 'Populous' series is about changing the perspective from which society views itself; from something 'large' to something 'small'. Society views the human race with too much grandeur. In the grand scheme of things, we are just specs on a spec within a spec" – Craig Alan
Inspired by a bird's eye view from his mother's sixth floor condo, Craig Alan's innovative "Populous" series reflects on everyday life. It reminds us to take a step back and look at the world on a much larger scale. Intriguing to look at, from the details of each individual person to the overall composition the people form as a mass, Alan's "Populous" series portrays his unique vision.
Visit the gallery to view the new works by Craig Alan.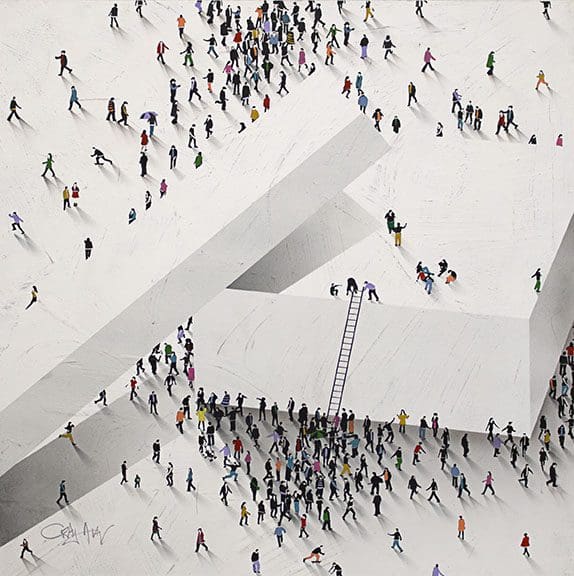 Learn more about Craig Alan's inspirations:
An Interview with Craig Alan from Craig Alan Studio on Vimeo.