As we head into wedding season, here are some creative ideas for finishing your decor with custom frames. From centerpieces to special keepsakes, the possibilities are endless!
The Ceremony
Make a great first impression—welcome your guests with a lovely framed sign.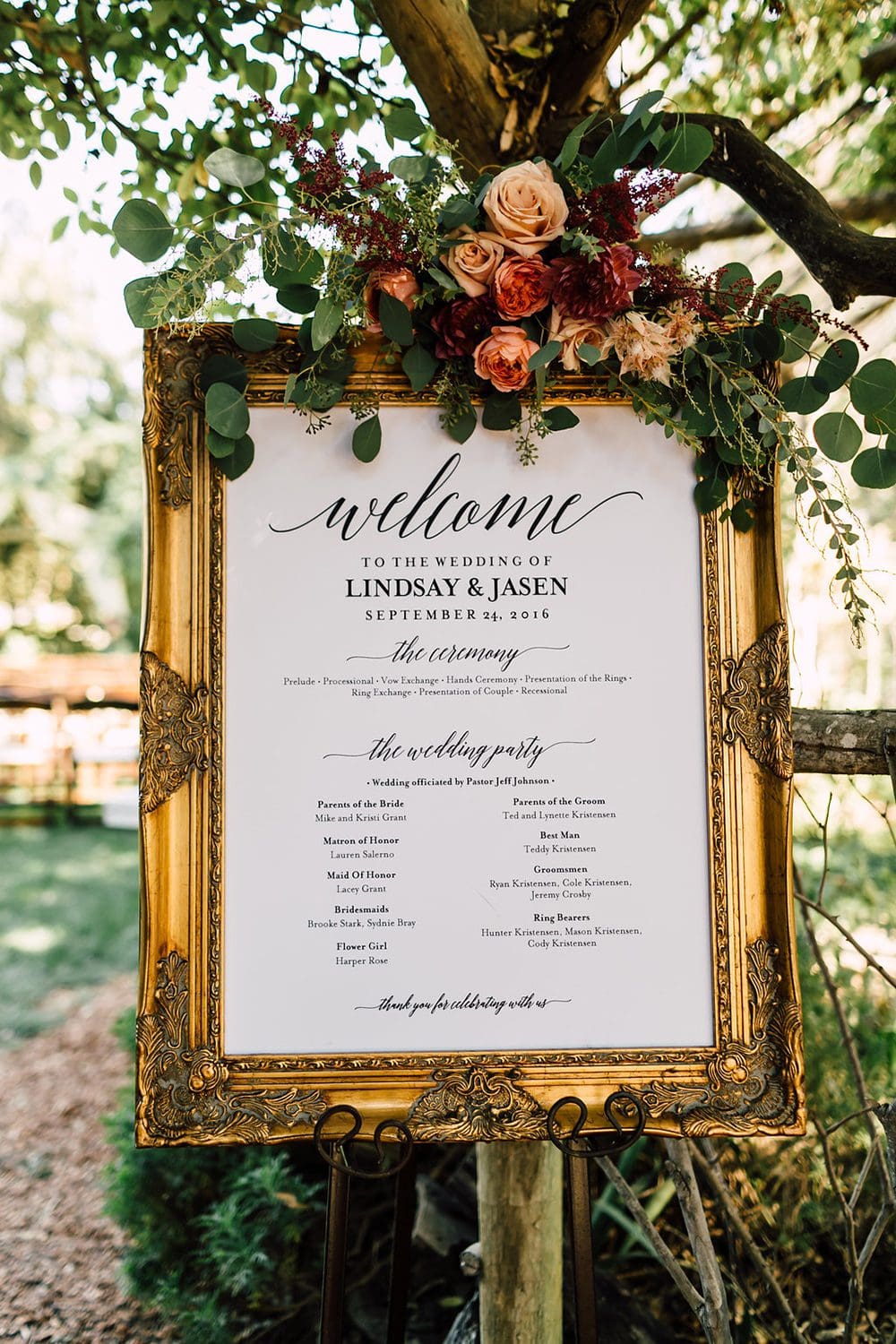 An oversized frame can make a beautiful backdrop for the ceremony or for photos of the wedding party. Make it your own with flowers, lights, and other accents—get creative!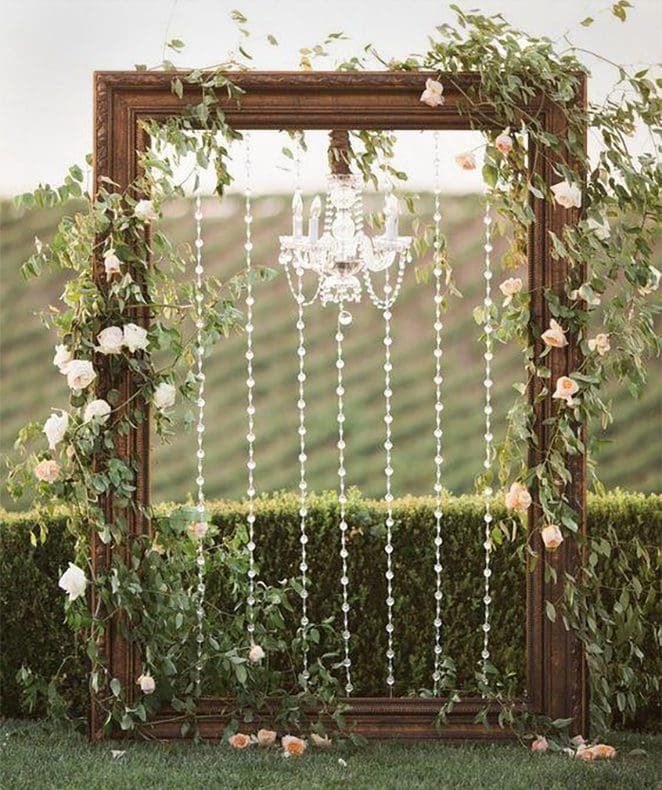 The Reception
Give your reception a polished, elegant look by framing menus and table numbers.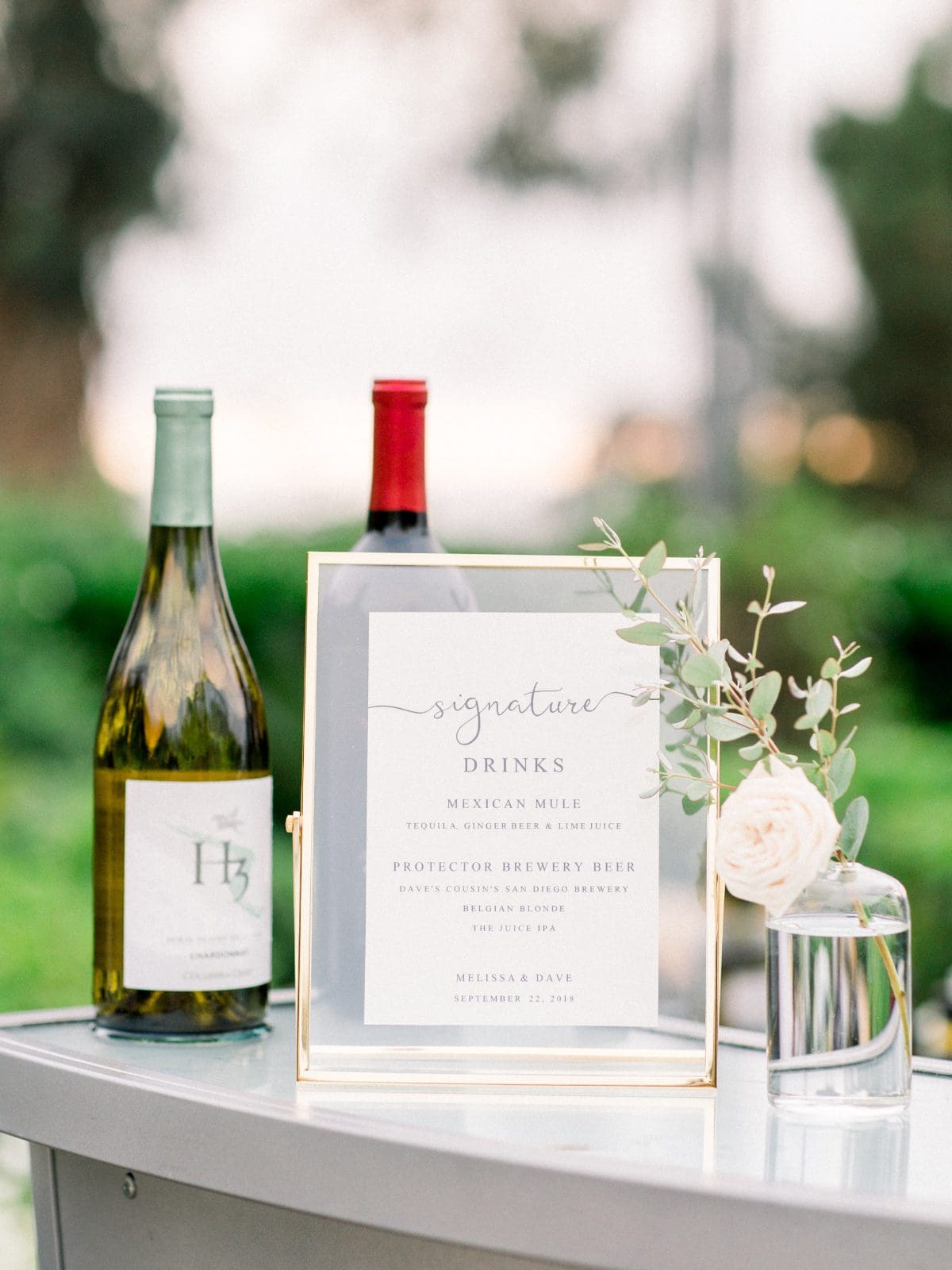 A framed board makes a special guestbook that you can display at home. Go for a rustic wooden frame like the one below, or try a sleek metallic frame around a glass panel for a more sophisticated look.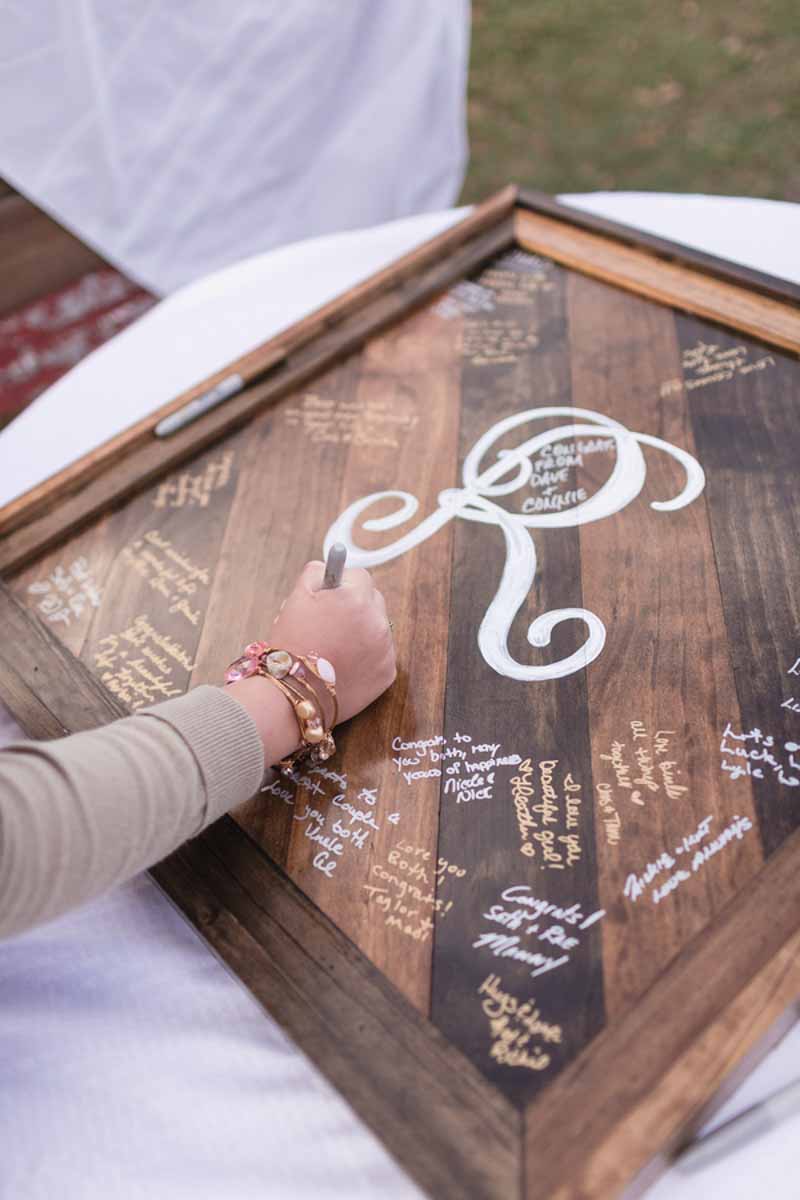 After the Wedding
Why keep your treasured dress hidden away in the closet? Put it on display in a shadow box. And as a bonus, you'll keep the dress free from dust and harmful light.
Your wedding framing isn't complete until you've framed your favorite photos of the big day! Arrange group pictures, intimate portraits, and close-ups into a gallery wall or table display.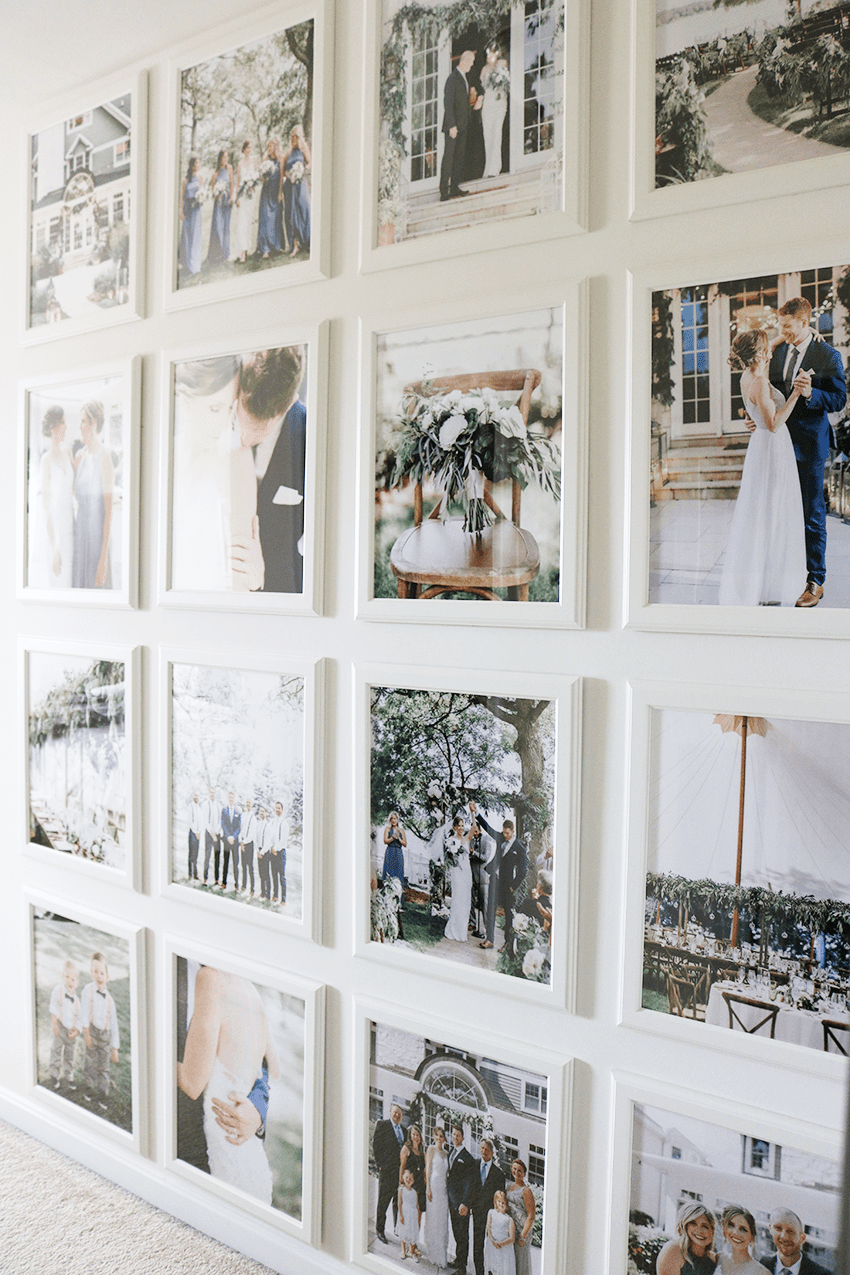 Contact the gallery closest to you to discuss framing ideas with one of our consultants.