Diane Bishop of
Diane Bishop Interiors
has over 20 years of experience in the greater Philadelphia region helping homeowners fall in love with their homes. Her strategy starts with the client: first learning all about their vision, aesthetic, and what they need from their space, and then scheduling and executing a plan based upon their lifestyle, preferences and budget. Diane has worked with our galleries for years to layer her beautiful spaces with artwork as captivating and unique as the interiors it inhabits.
What excites you about interior design?
DB: There are always new choices and each individual is unique.  I listen carefully to each person and then create a unique environment for everyone.
What inspires you as a designer?
DB: My clients inspire me to think outside the box.  I am intent on creating a space that is as unique as they are.
What do you love most about what you do?
DB: Helping homeowners enjoy their homes is such a rewarding experience.  I concentrate on each individual lifestyle.  I will not rest until those clients are more comfortable in their space.  It will be a beautiful place where they can relax and smile
What is your design philosophy?
DB: Every client is unique.  Their home should reflect their own special personalities.  A home should be comfortable as well as beautiful.  It should suit their lifestyle.  It should make them smile.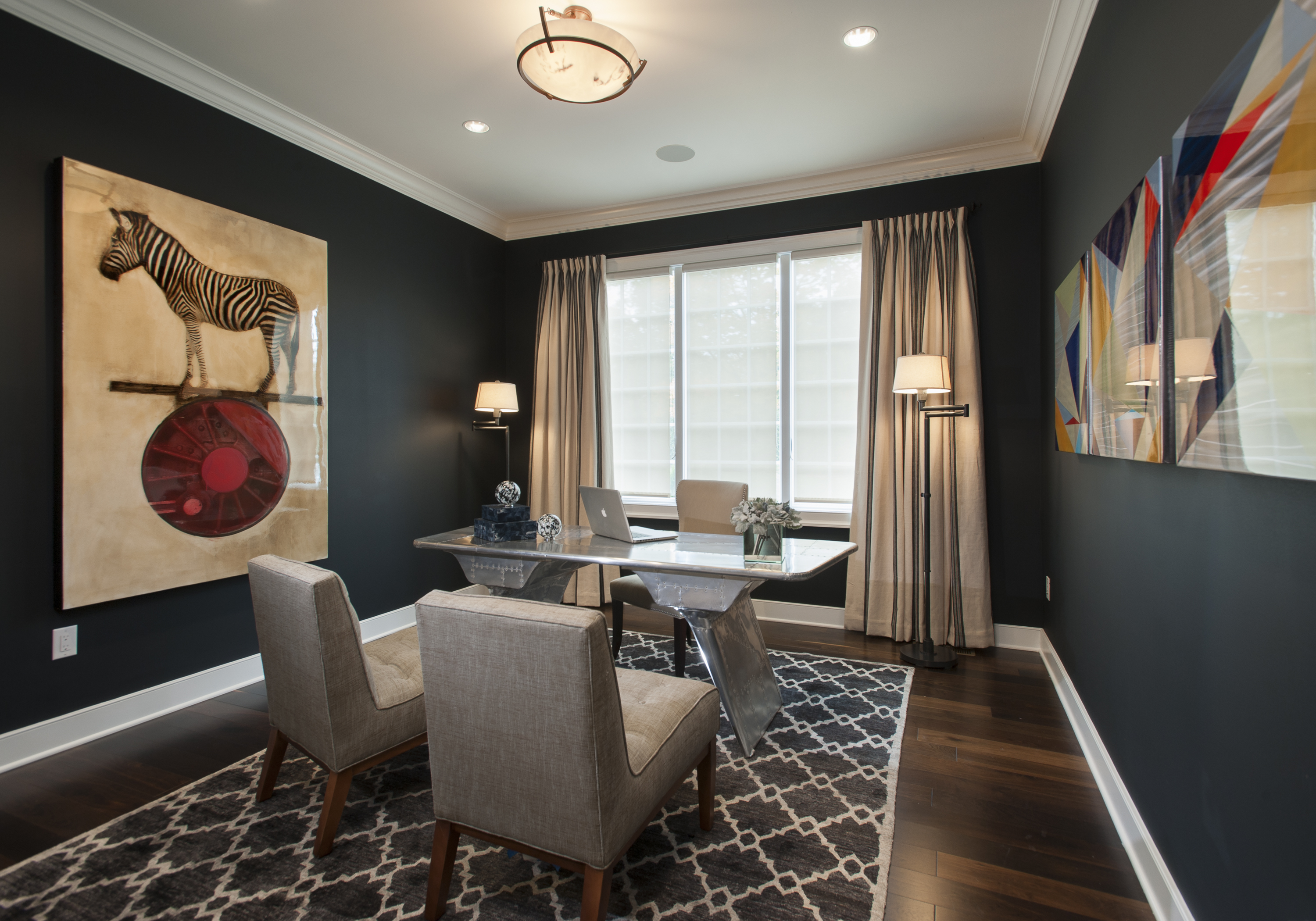 How do you incorporate art in to your design?
DB: Artwork is the jewelry that completes a room.  I search for the right piece that inspires a client.  The artwork is a very personal choice and I search for just the right piece to make the walls sing.
Click here
 to view more of Diane Bishop's projects. Diane Bishop Interiors serves the greater Philadelphia region & will travel upon request.