This minimalist dining room calls for an oversized work of art to bring warmth and charisma to the space. Our art consultants selected two pieces of art with different styles, each piece creating a captivating focal point.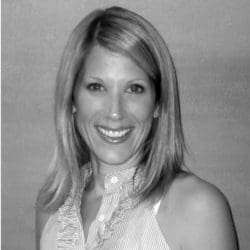 Music 1 by Liz Barber complements the tranquil atmosphere and neutral palette of this dining area. The piece's organic textures add visual interest to the room's clean design.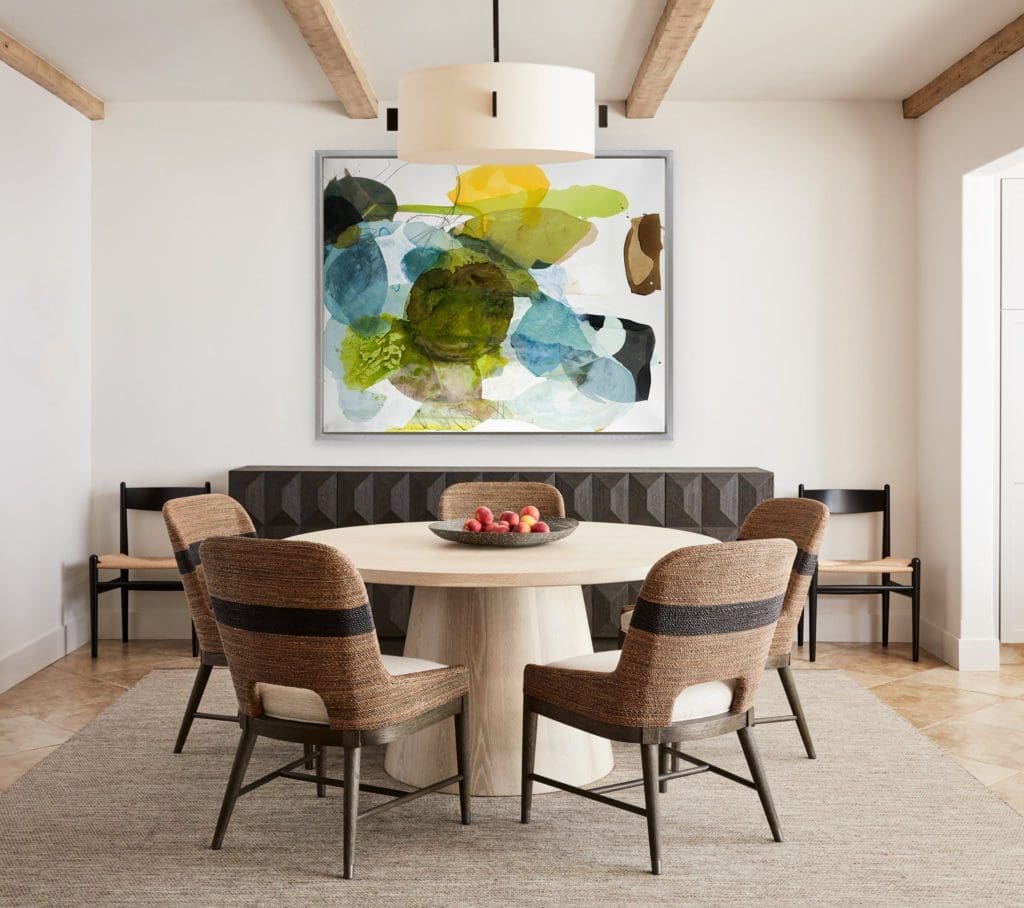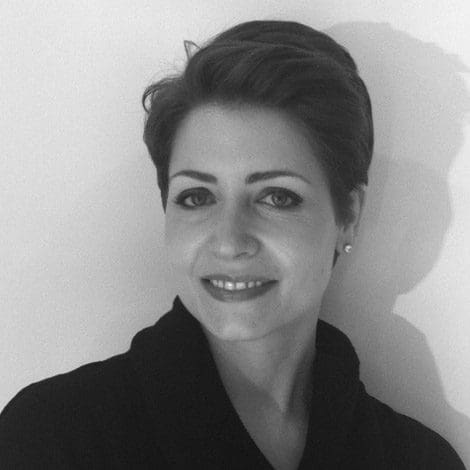 I chose Sheet Music by Dennis Campay for this monochromatic dining area. Infused with interest and storytelling, this piece is the centerpiece of the room, adding necessary pops of color and imaginative details.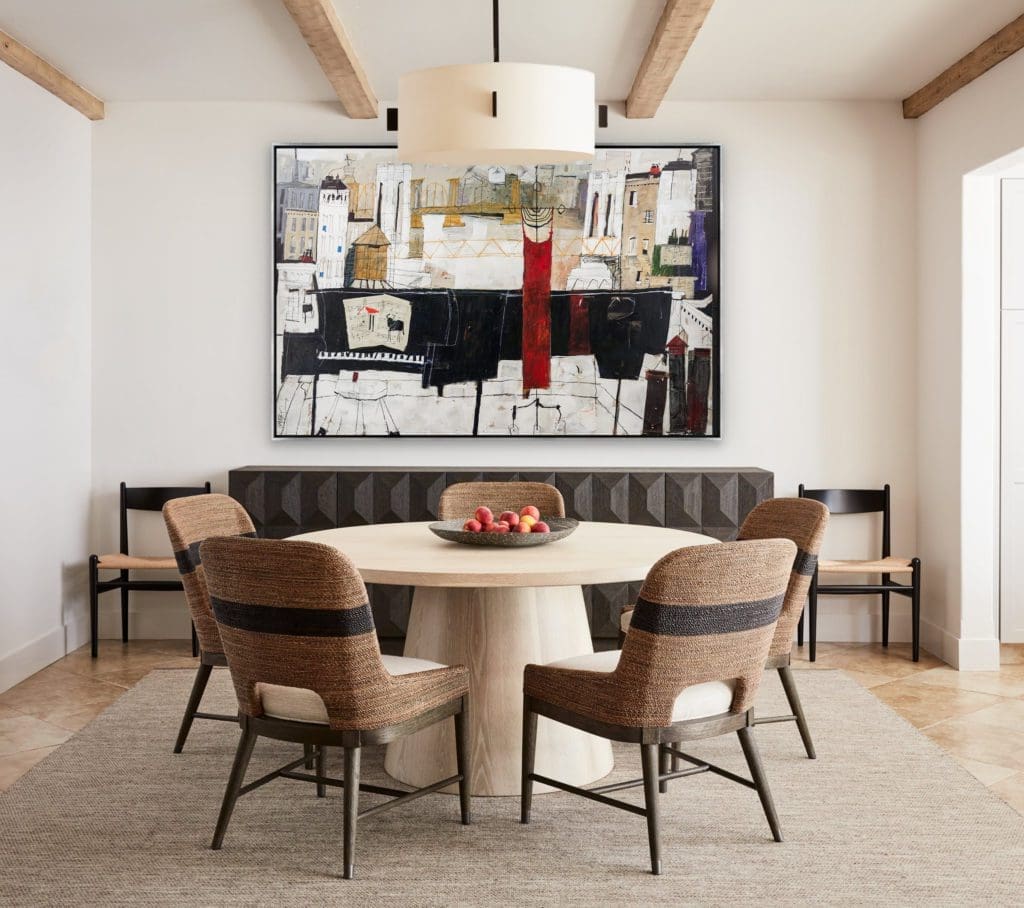 Discover the possibilities for your space—contact the gallery to speak with one of our experienced art consultants.