Make your dining room an inviting space for gathering and socializing with friends and family. One way to spark a lively conversation? Hang a work of art that commands attention and inspires curiousity. Check out three of our favorite dining room installs from the past month.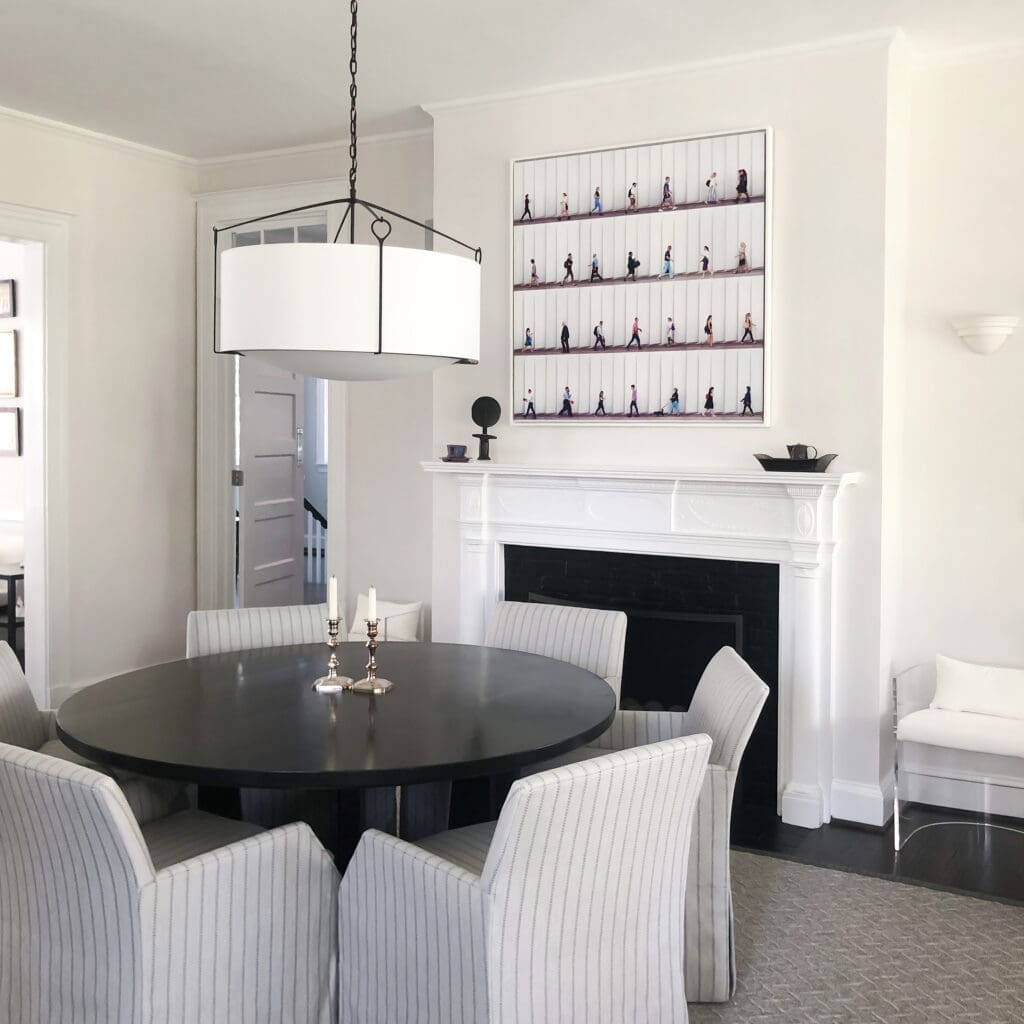 Why go outside when you can people watch from the comfort of your dining table? Xan Padron's time lapse photographs share a tiny glimpse into everyday people's lives and brings some movement and character to this elegant all-white room.
View More Work | In the Studio | Learn More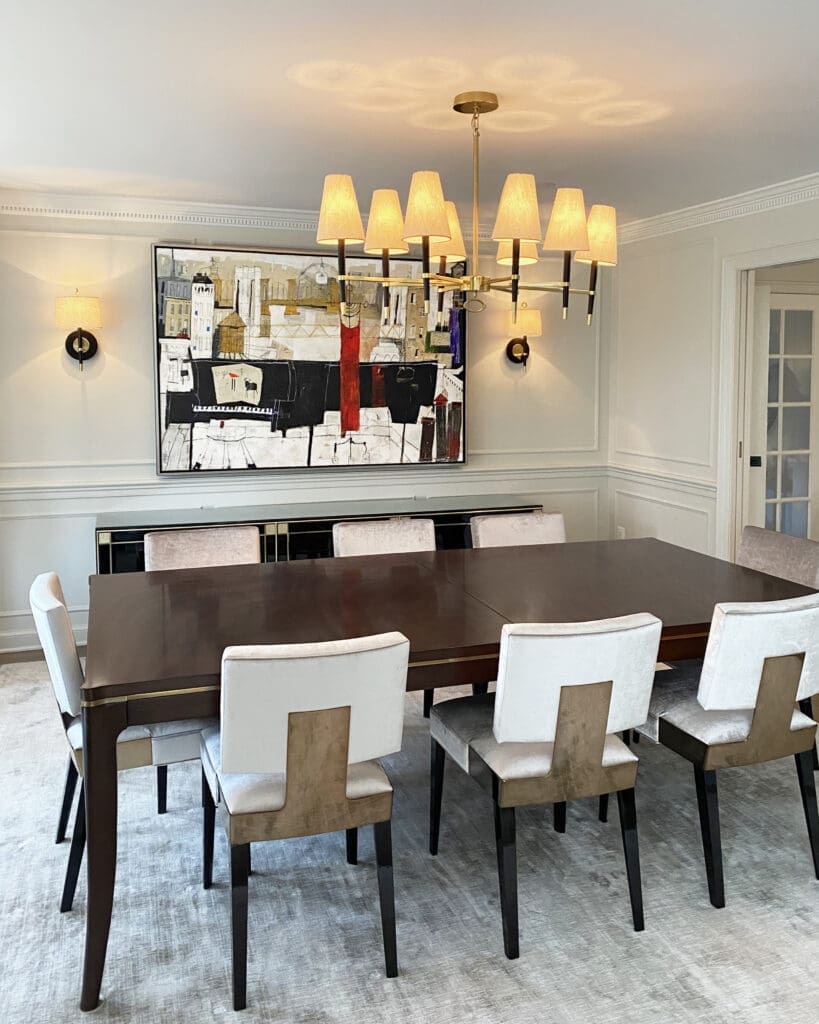 Dennis Campay's richly colored and kaleidoscopic painting blurs the divide between outdoor and indoor scenes. The piece is sure to invite conversation about travel, music, and city life.
View More Work | Meet the Artist | In the Studio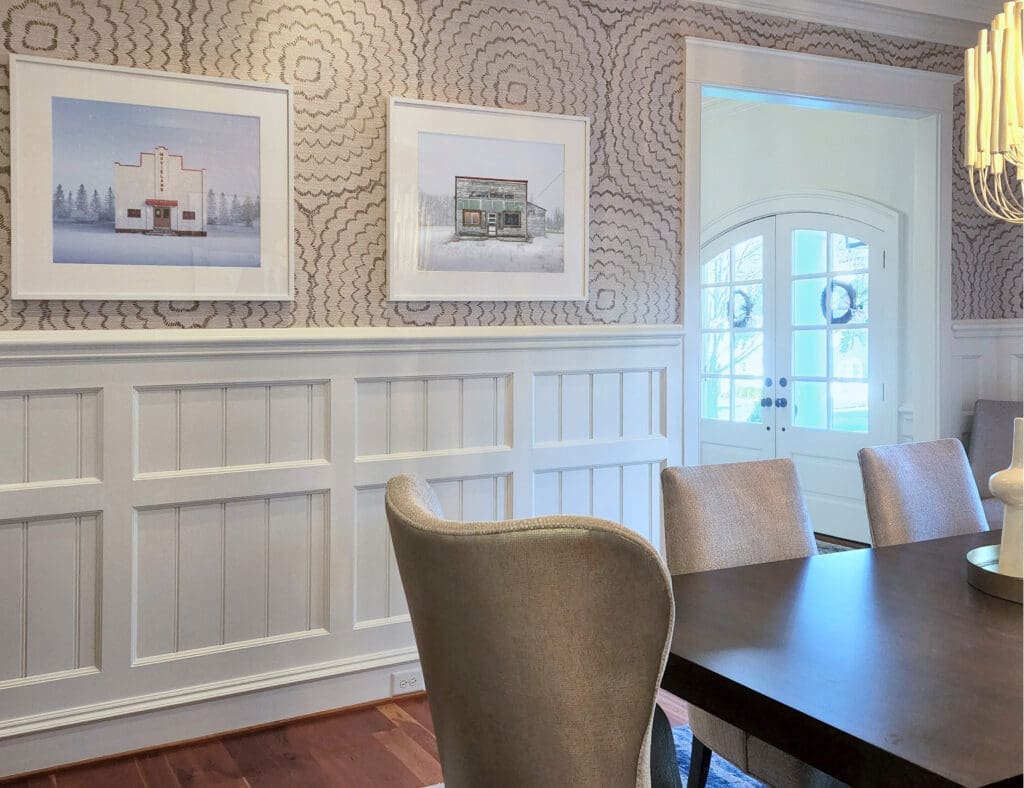 The calm before the storm… David Burdeny's photographs of the Canadian prairie landscape add an element of mystery and tranquility—a beautiful contrast to the energetic wallpaper in this dining room designed by Christen Daniels.
View More Work | In the Studio | Learn More