We had the opportunity to install works early from four of our artists in this beautiful, airy bedroom suite! Interior design by Patrick Sutton (in progress.) We will have to come back for final install shots when this dreamy suite is complete!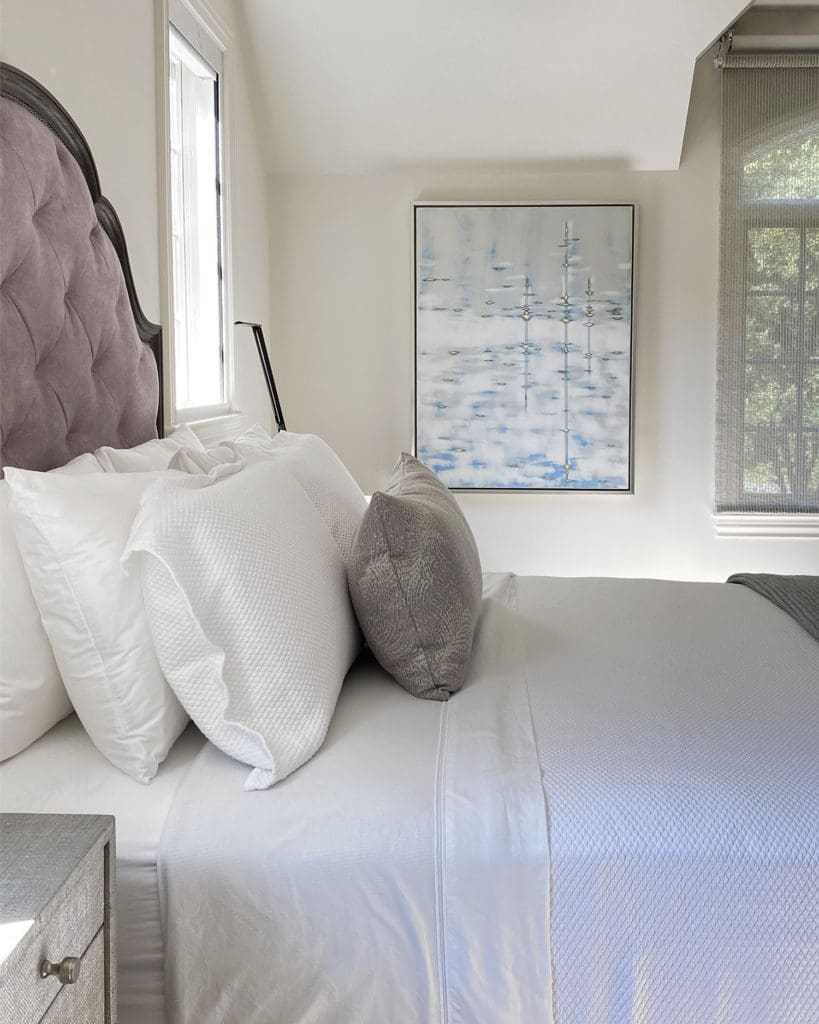 Audra Weaser's Shimmering Sea hangs adjacent to the luxurious mauve bed. The piece evokes calming imagery of sunshine reflecting off of the water, making it a relaxing sight to wake up to.
Audra Weaser:
View More Work | In the Studio | On the Wall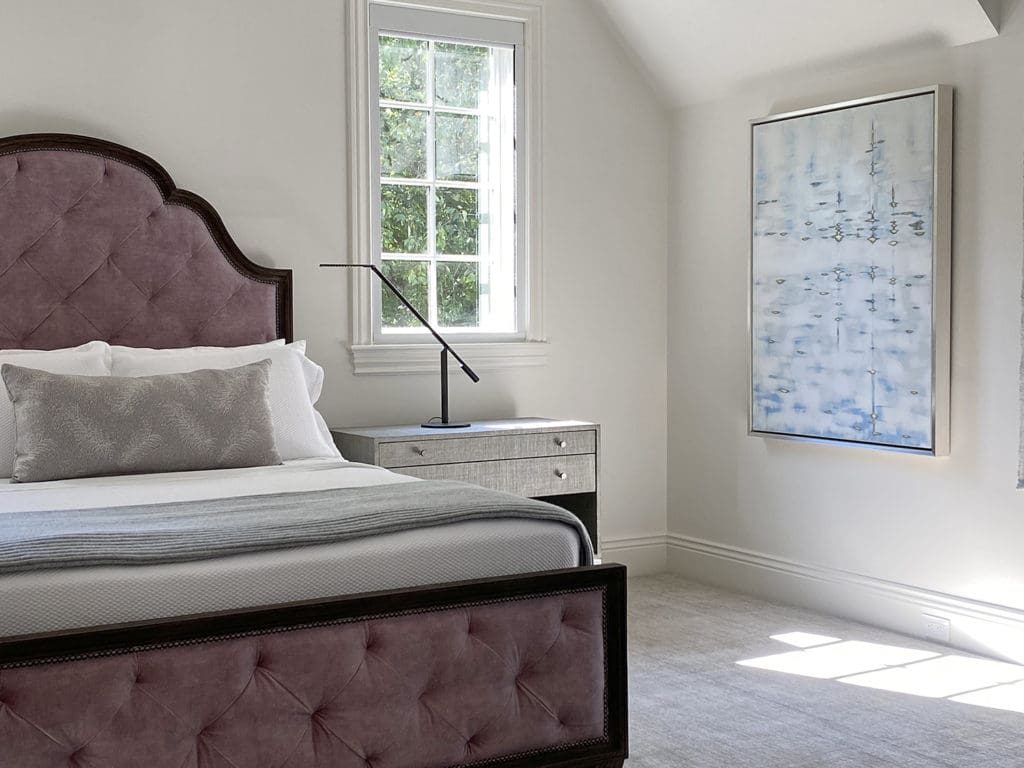 On another wall, we stacked two smaller works by Takefumi Hori. The texture of this pair, which Hori creates through the layering of paint and metal leafing, adds a nice contrast to Weaser's smooth sanded canvas.
Takefumi Hori: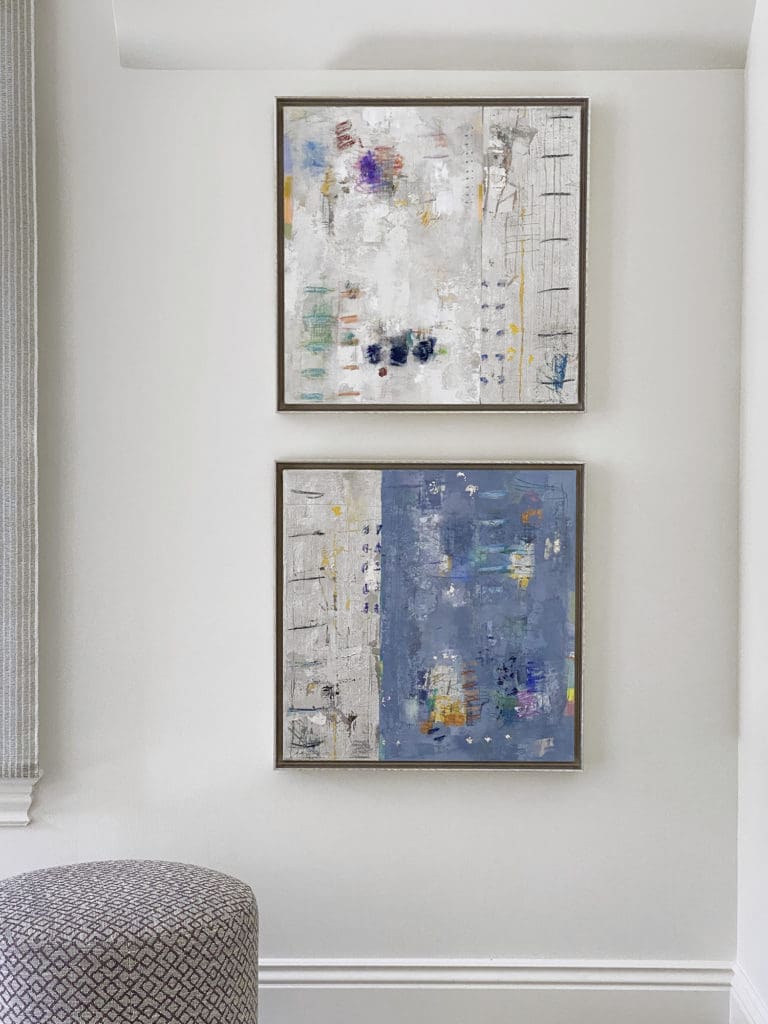 For the hallway, the client commissioned a series of four gray and white pieces by Maura Segal. The grouping works wonderfully together, creating visual interest in the space with their unique paper details and playful lines.
Maura Segal:
View More Work | In the Studio | Learn More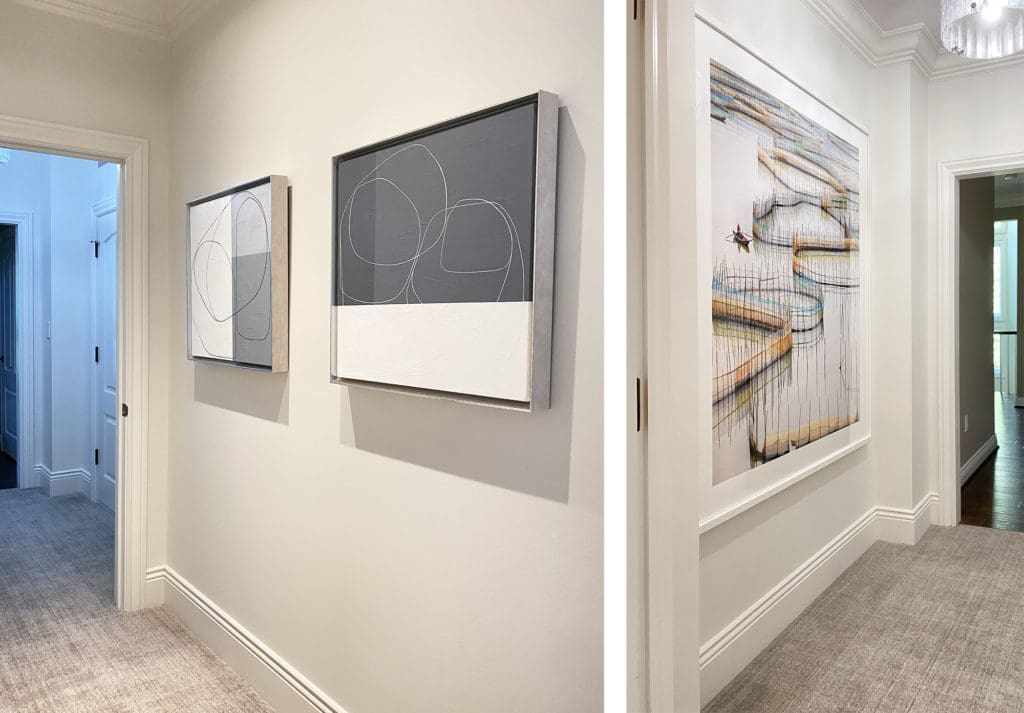 These delicate linear elements also harmonize with David Burdeny's photograph, which we placed on the opposite wall. The still, glassy waters of Nets 01 round out this tranquil collection of pieces.
David Burdeny:
View More Work | In the Studio | Learn More
We (and the client!) are so happy with the way this collection came together. The works are varied in their styles, mediums, and visual qualities but work together cohesively to personalize the space. We can't wait to see the entire suite completely finished!
View the entire bedroom suite on our Instagram:
View this post on Instagram