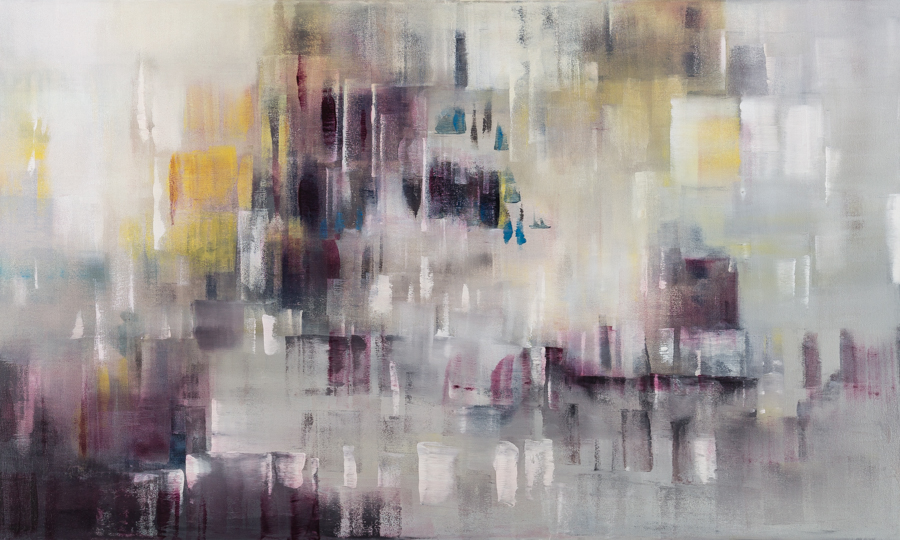 Dugar: The Secret House
Bold mark-making in purple emerges from the subtle grey and white background in Dugar's "The Secret House." Faint traces of golden yellow blend with the lighter hues, while accents of bright blue play into this abstracted composition. "The Secret House" exhibits a balanced sense of light, movement and depth, creating a calming and ephemeral ambience.
View Shivani Dugar's newest works in person at the gallery nearest you, or call your local gallery to schedule an appointment with one of our expert consultants.