This spacious living room with eclectic touches begs for a statement piece! With a fun mix of colors and interior design influences, the room makes a versatile setting for different styles of art. Here are two fabulous options that our consultants chose for above the fireplace.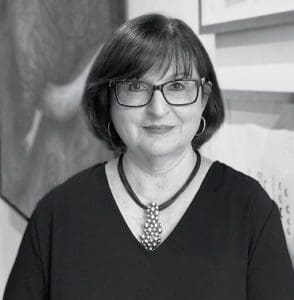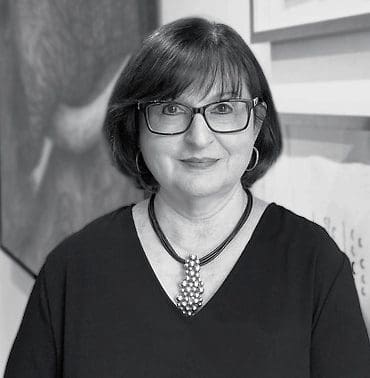 My first thought about this room was how it felt like elements of sun, sea and earth. I chose to continue this warm feeling by using this piece by Chris Hayman called Yellow Twist. Her use of texture and movement brings some softness to the linear feel of the furniture and architecture and creates a cascading sweep of color from wall down to the floor.
–Mina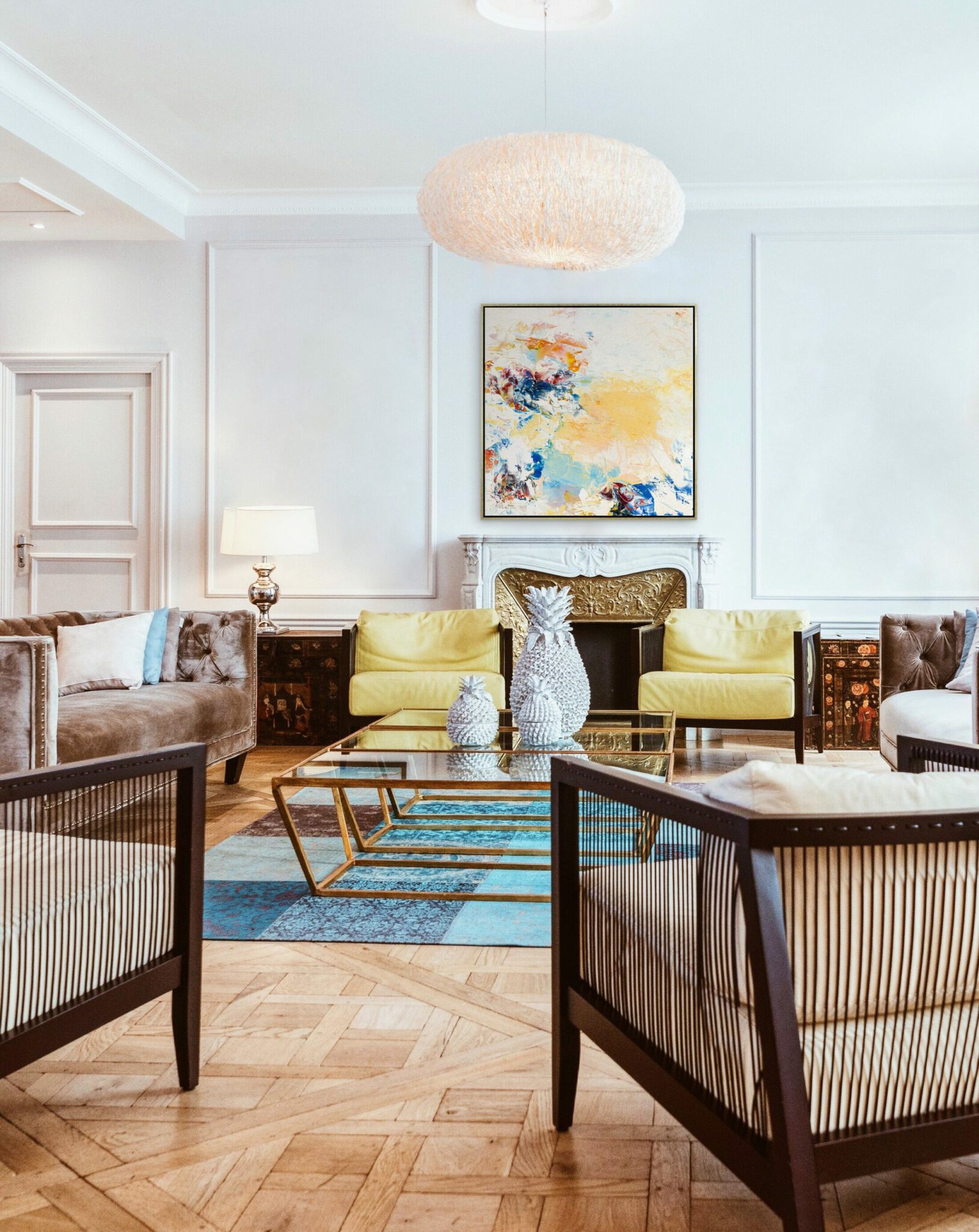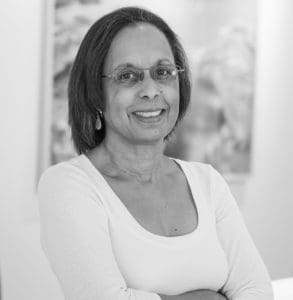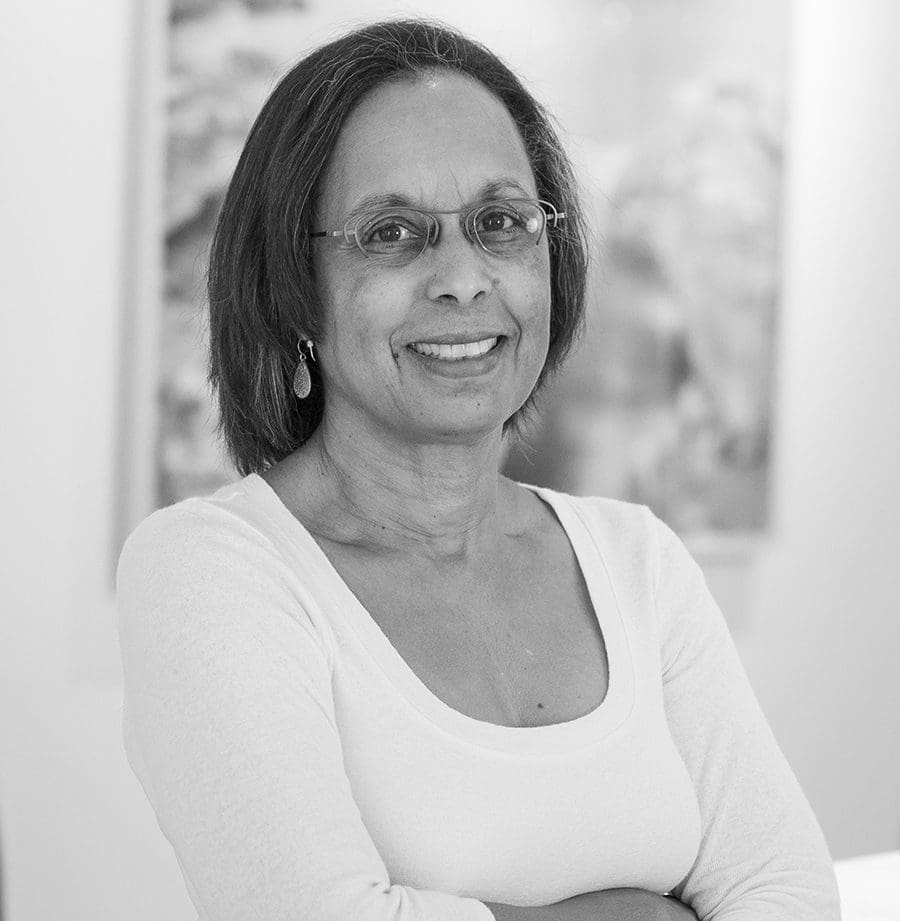 I chose Ariel Vargassal's On Your Mark… for this modern space with earthy tones. The room has an international cosmopolitan feel to it that works well with Vargassal's minimalist style.
–Patricia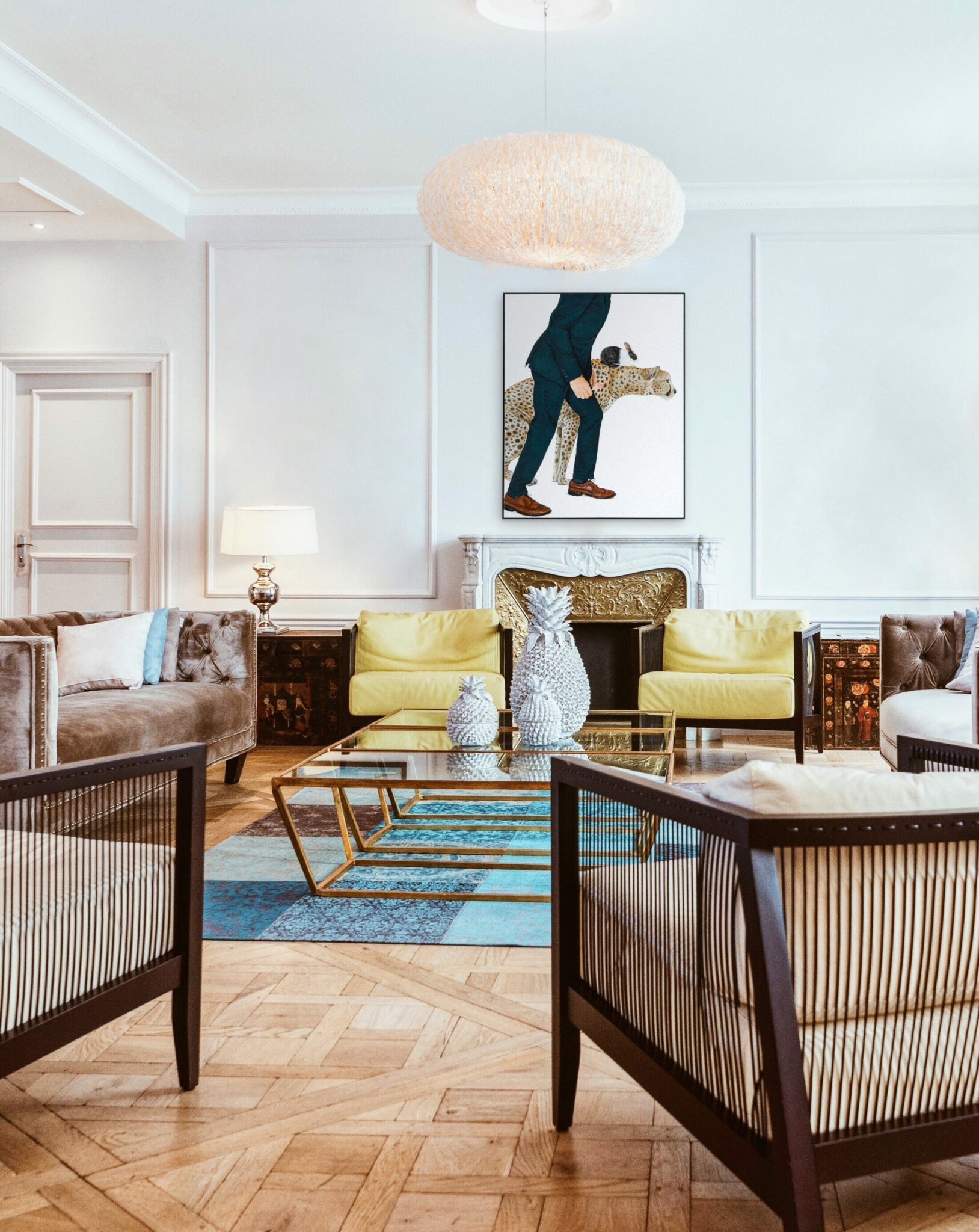 Discover the possibilities for your space—contact the gallery nearest to you to work one-on-one with an art consultant.