Many painters create texture upon their canvases by building layer upon layer of paint; with each layer comes a greater sense of history and dimension within the work. Others using thickening agents to almost sculpt their paint, spreading it thickly upon their work's surface for a subtle 3D effect. Artist Raul de la Torre has chosen a unique route to enrich his acrylic paintings with texture: embroidery.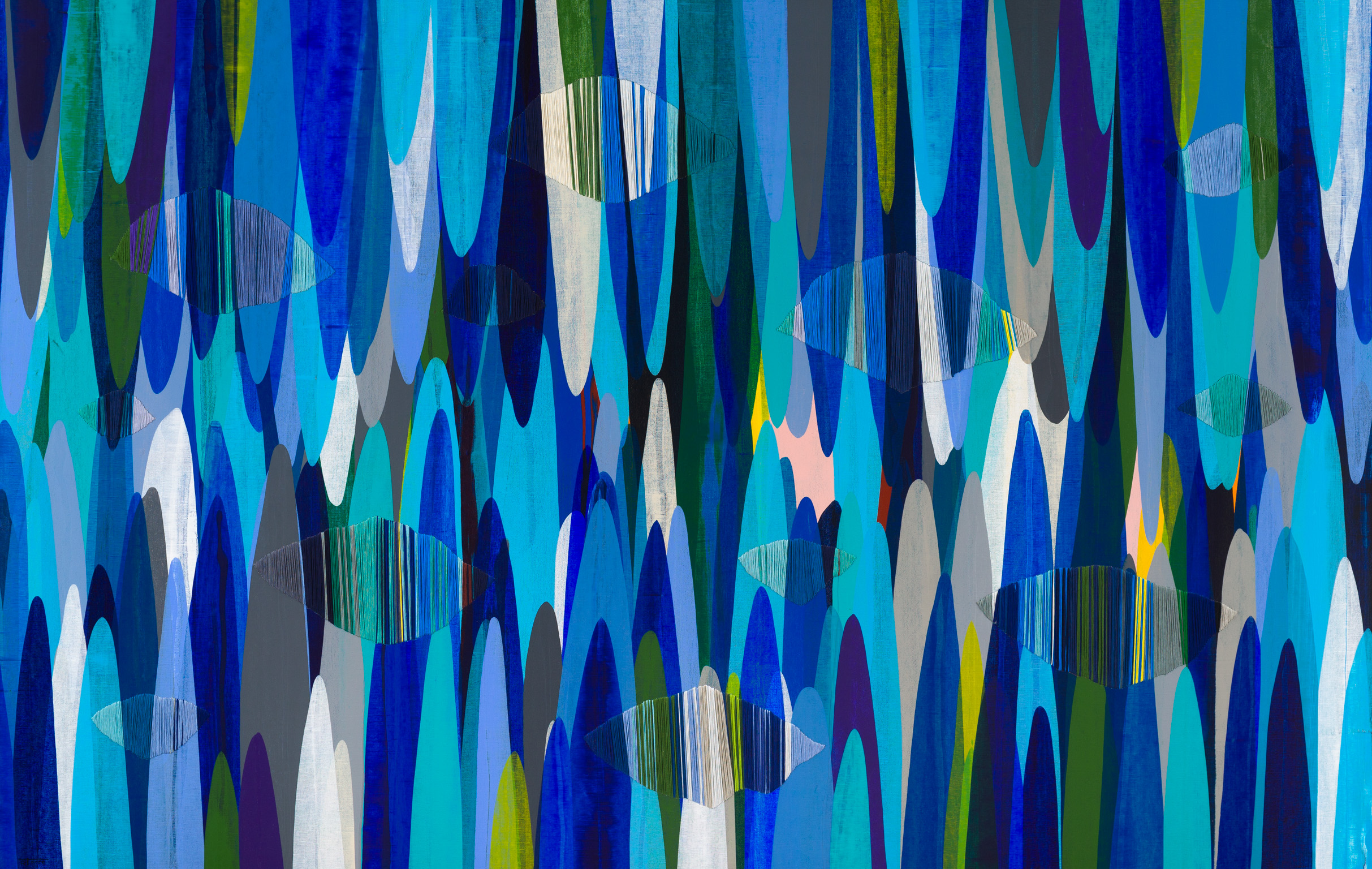 An abstract textile artist, de la Torre first chooses the colors he wishes to incorporate in the palette of the work he is about to embark upon. To him, the colors represent people, moments or feelings.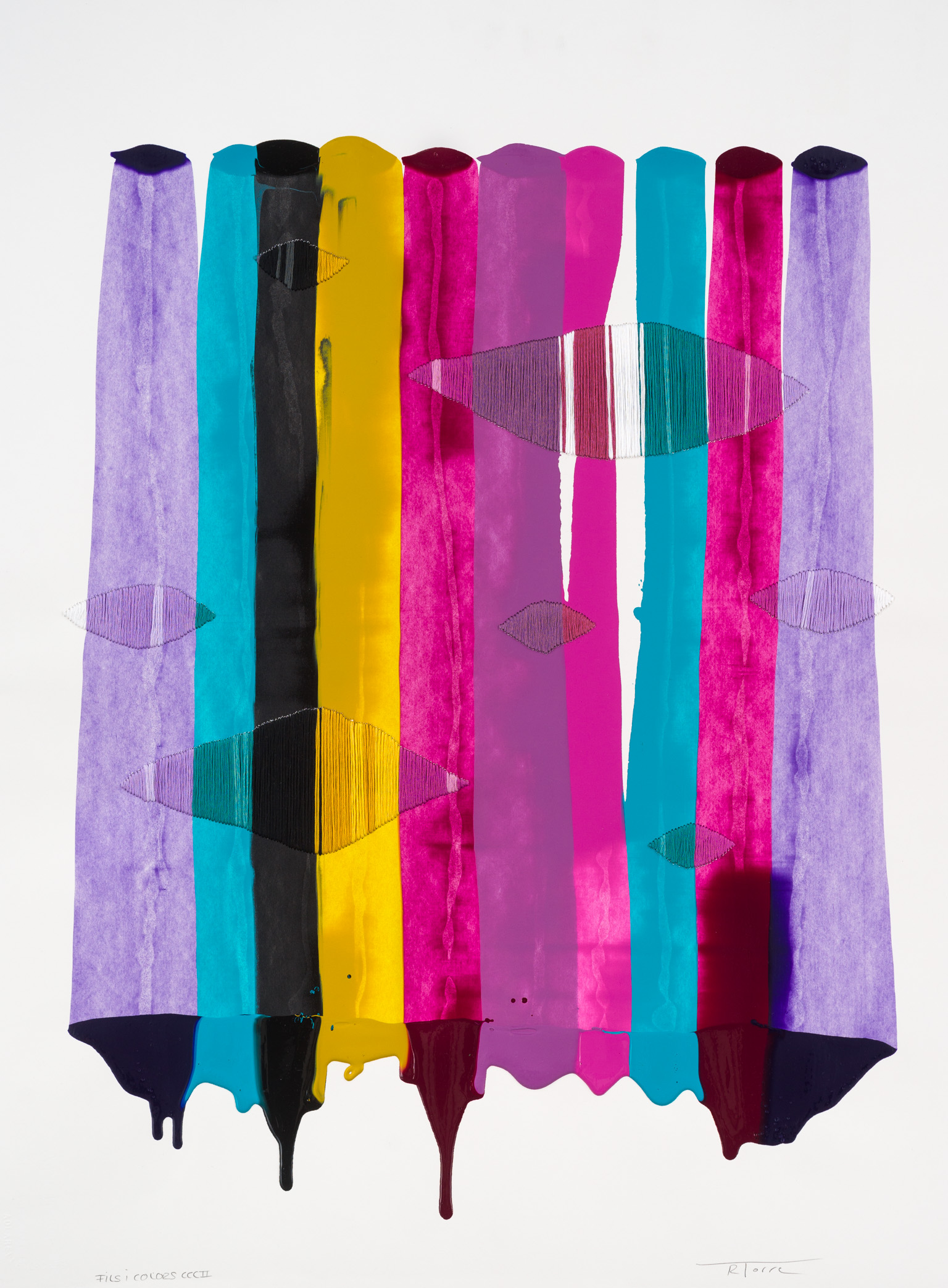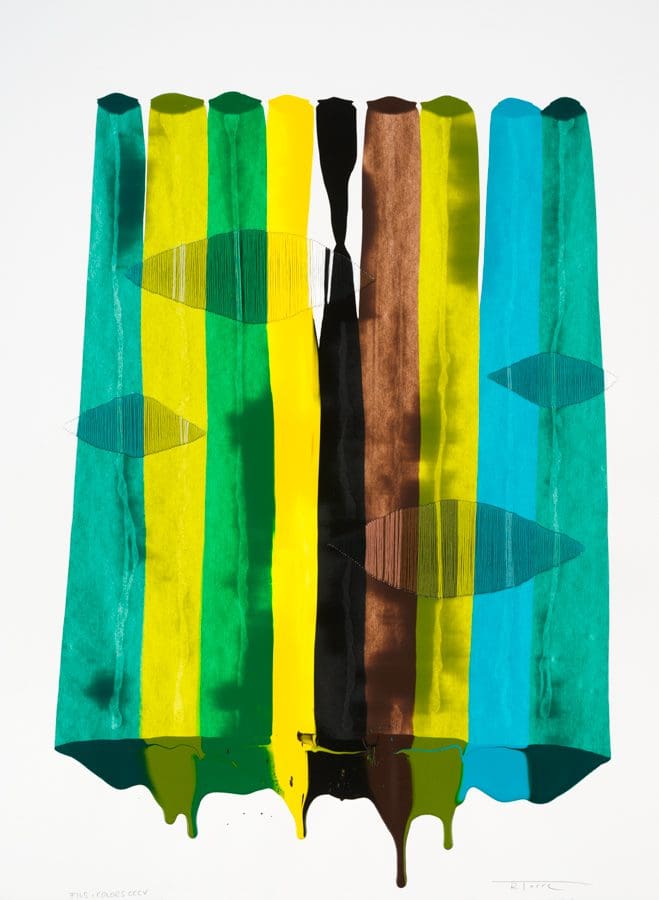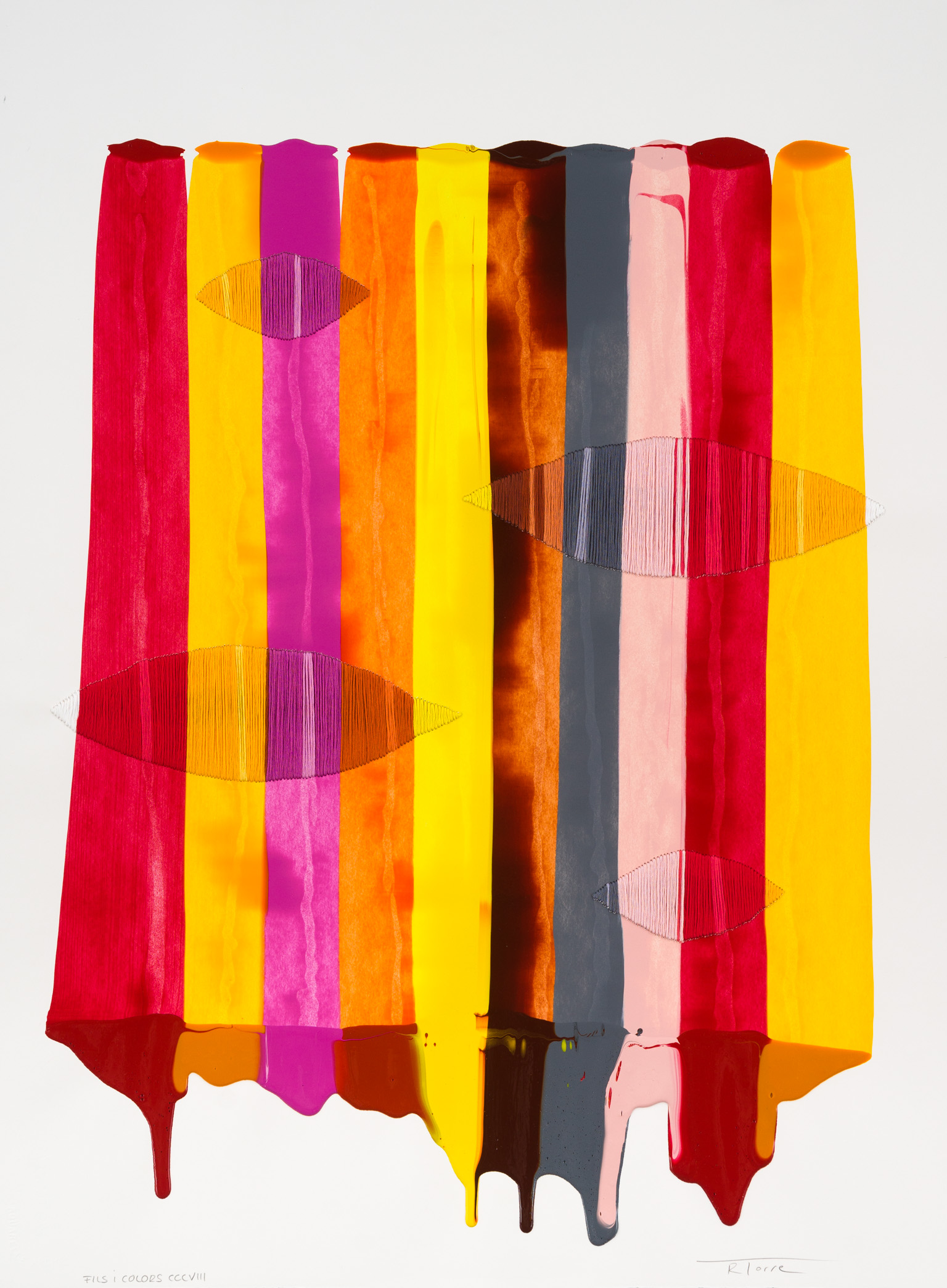 He paints with acrylic in various blocks of color interacting with one another, evolving a pattern upon his canvas. Sometimes he contains his paint within a clean border, other times he lets his blocks of color drip down the canvas or paper. Next, the artist begins his process of embroidery. De la Torre makes horizontal cuts on the canvas or paper and covers these open areas using cotton thread.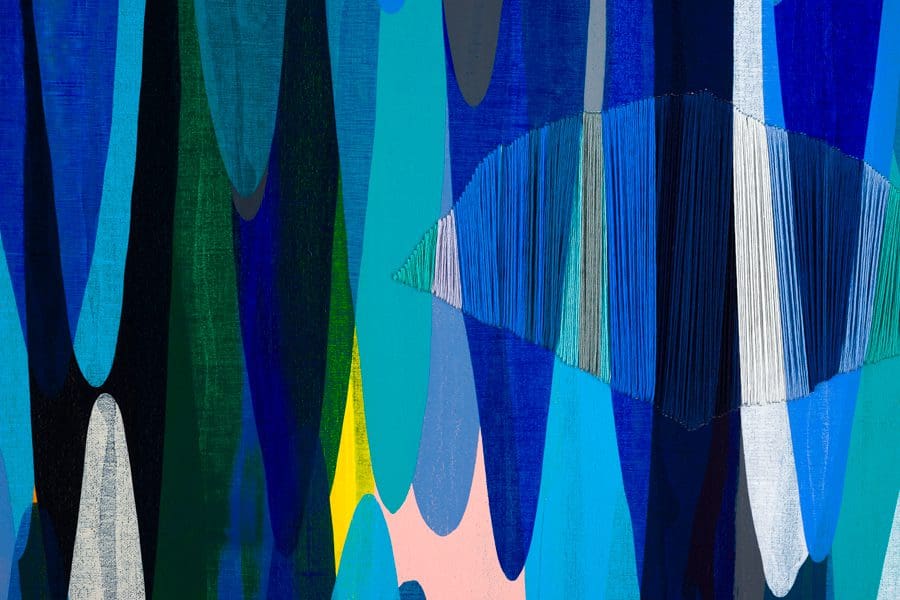 This process of embroidering on canvas or paper adds both intrigue and a sense of depth to each unique work. De la Torre's most recent body of works reflects a series of poems by a well known poet from Catalonia (an autonomous region of Spain), de la Torre's home country. An homage to both the poet and the creative process, de la Torre's technique of embroidery is heart felt exploration. Just as a poet builds words to form metaphor or meaning, the artist builds texture through embroidery to form depth and character.