Tell a story on your walls with a salon-style gallery. When done right, a gallery wall can bring a ton of character and individual style to a room.
We recently framed and installed this collection of family photos in a client's home office, and love the way it warms up the space with a personal touch.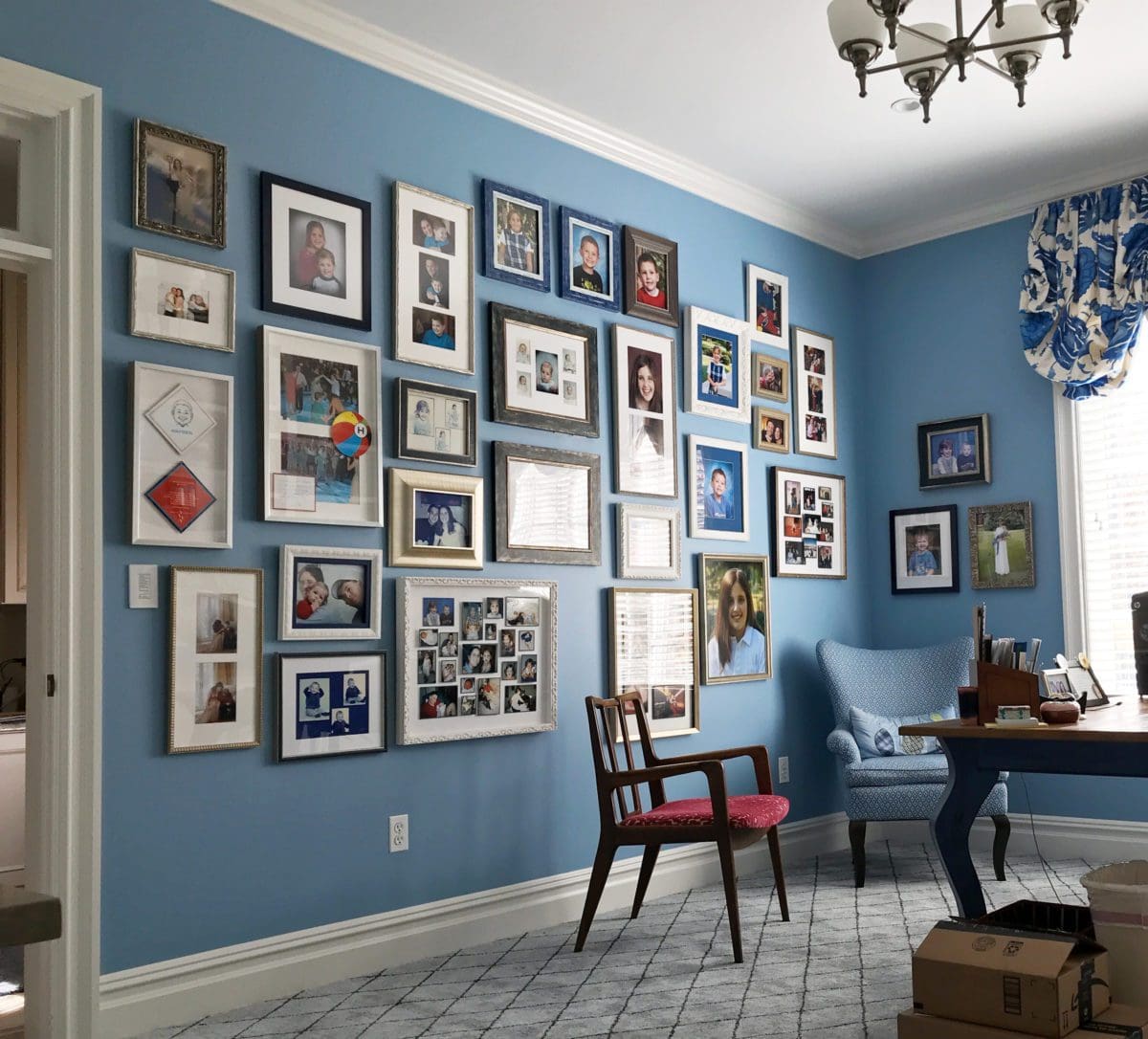 We used a variety of different frames, sticking to white and gold tones with pops of blue. The mix of sizes, shapes, colors, and frame styles gives this gallery extra dimension.
Installing a large gallery wall can seem like a daunting task. Our biggest tip for hanging without the headache (and the extra holes in the wall)?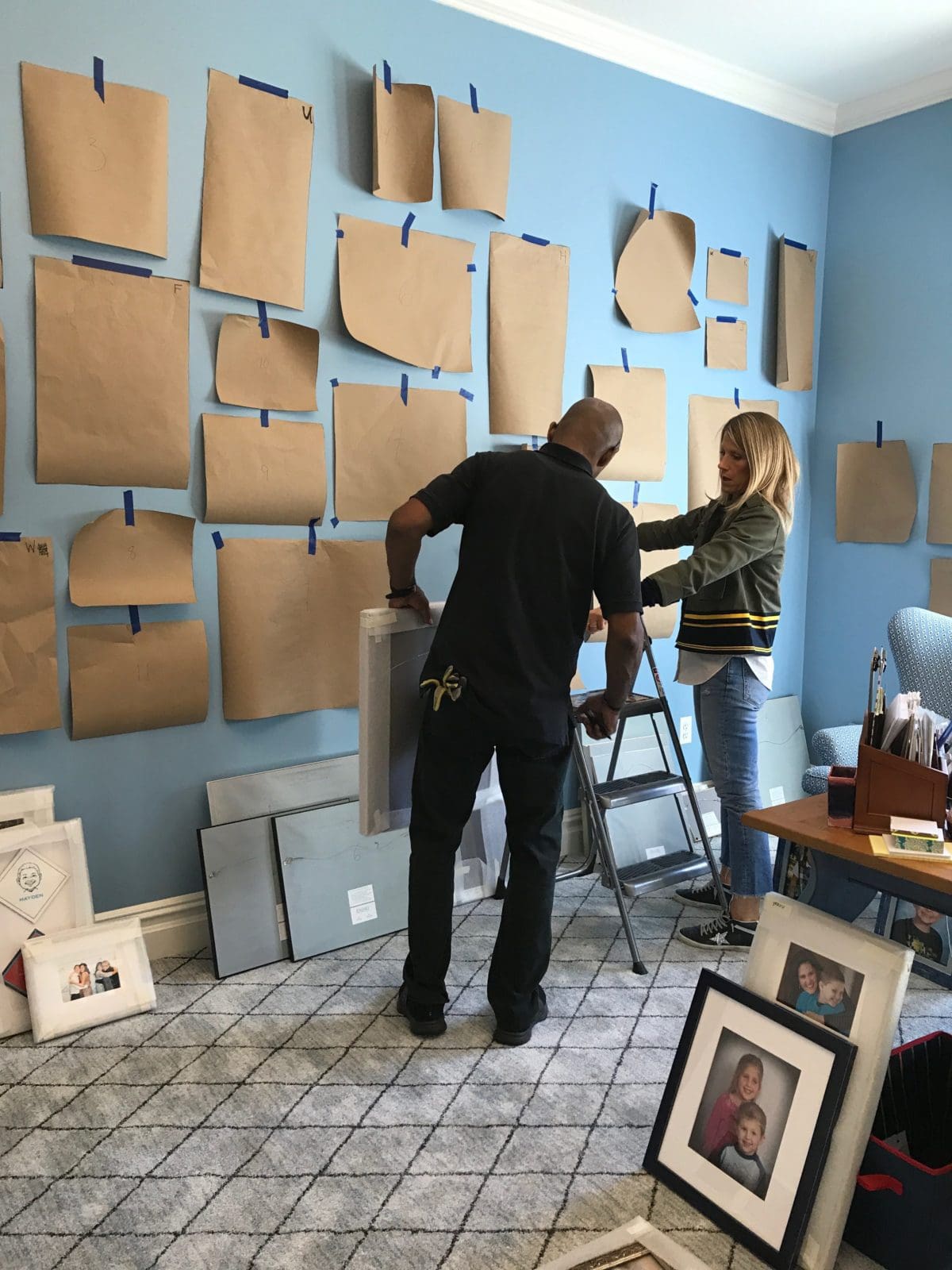 Make a template! We cut a sheet of paper for each frame, and arranged them on the wall until the positioning looked perfect. This step makes it so much easier play with the design and get the right spacing between each piece.
---
Have an idea for a custom framing project? Visit the gallery closest to you to work one-on-one with one of our consultants.