The dining room is a special place for gathering guests and spending quality time over a family meal. Unique artwork is the ultimate accessory to generate lively conversation for a space that is ideal for entertaining. Explore two different perspectives on artwork to take the stage in this sophisticated space.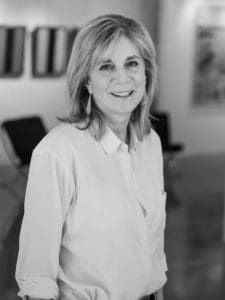 Ariel Vargassal's "Into the Thin Air" for this space. This painting brings a splash of life and a sense of whimsy into this elegant dining room. It is surely a conversation starter, allowing those gathered around the table to delve into the meaning behind the falling figure and the symbolism of the gold balloons and tiny woodland creatures. 
-Carla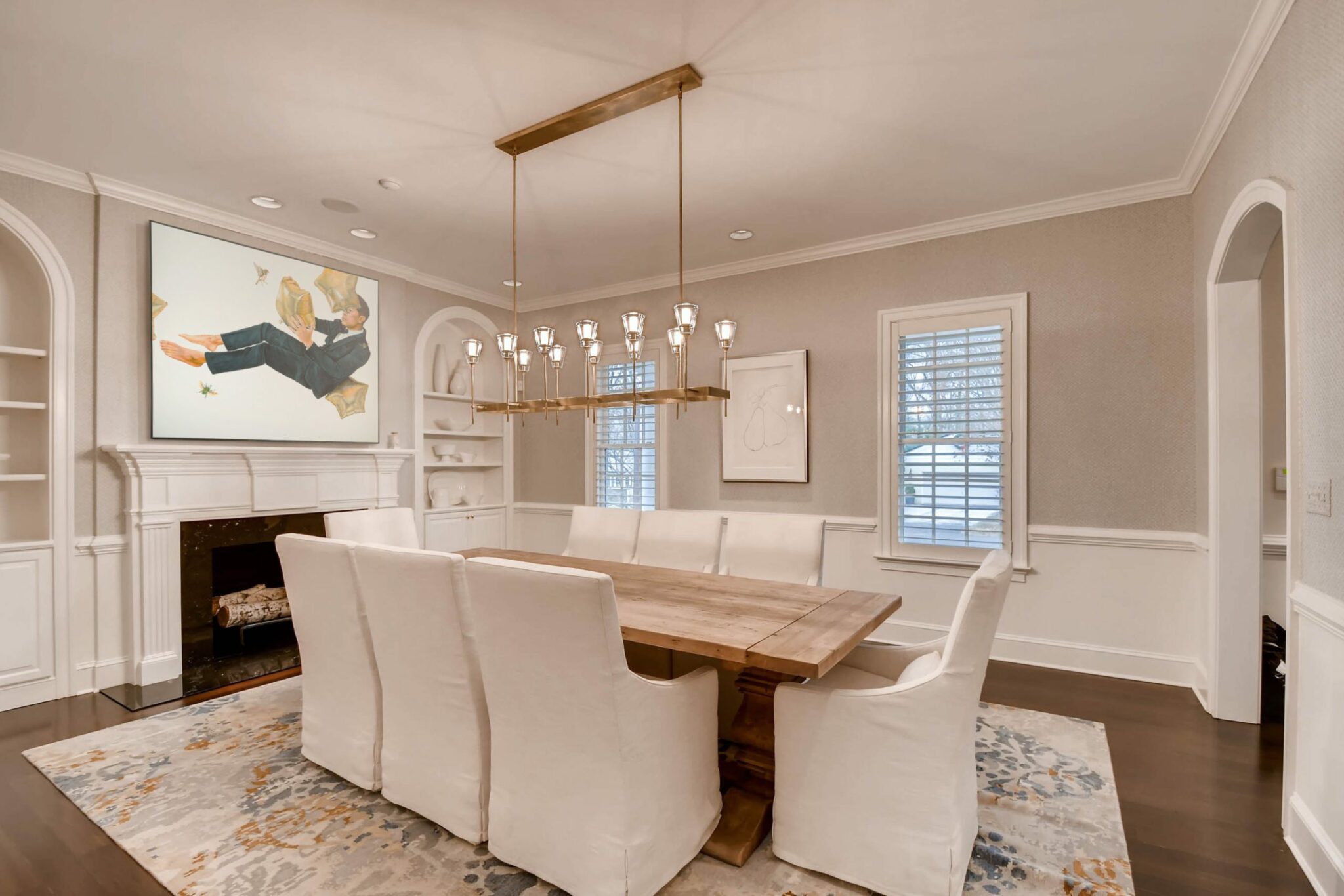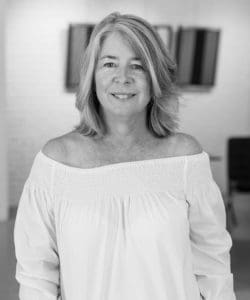 "Janus #9" feels right in this modern, yet rustic, dining room. Rothermel's wood panels are painted with layers of intense colors that shine through to the surface, due to the wet sanding process employed by the artist. There ia a depth and intensity to this piece that brings color and life to this elegant space.
-Betsy