"Every artist dips his brush in his own soul, and paints his own nature into his pictures." —Henry Ward Beecher
Toward the end of 2018, we sadly lost a talented artist and our dear friend, Alice Pritchard. We have had the privilege of working with and getting to know Alice over the past 30 years. Often stopping by the gallery for visits, Alice was known by everyone for her good-natured personality. The artist's signature pastel works are vibrant, warm, and calming—a true reflection of her own character.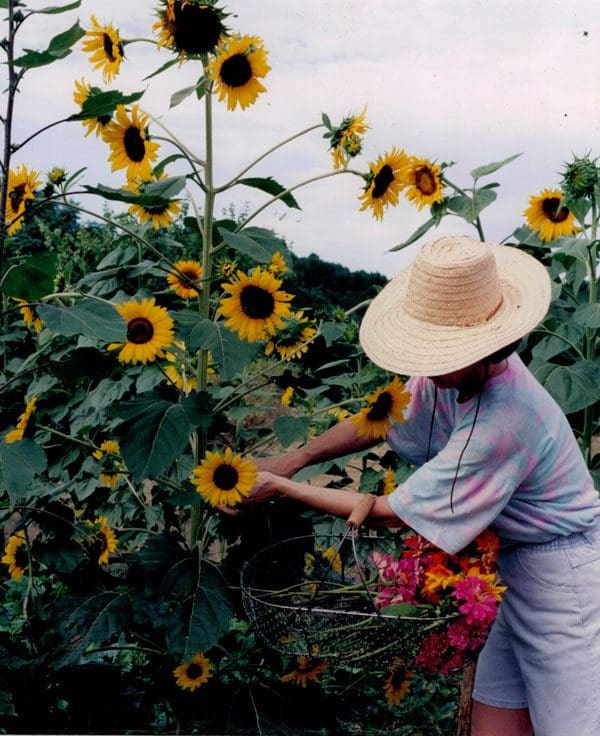 A B O U T  T H E  A R T I S T
Training and Inspiration
Alice studied fine arts and literature at the University of Virginia and earned an MA in English Language and Literature from the University of Maryland. The Baltimore native later apprenticed under noted watercolorist Charles Reid in New York, as well as portrait artist Marcos Blahove in Washington D.C.
Despite spending her early years in the city, Alice developed a passion for nature and moved to the country later in life. The landscape became a major inspiration for her art. "I live on top of a hill surrounded almost entirely by a nature conservancy. Sunrise, sunset, big skies, light on woods and open fields—all this silent beauty in nature is part of my life." – Alice
Pastel Process
Alice began working with pastels when she was only 15. She experimented with other mediums, but found the richness, subtlety, and flexibility of pastels to be unparalleled. To create a painting, she would loosely sketch the composition with washes of acrylic watercolor and then apply many intricate layers of pastel. "In my studio I have hundreds of pastels in little heaps, separated according to color, density, and hue. By layering and blending a variety of colors over and over each other, I work to create an atmosphere of light and subtle color changes." Alice applied her signature style to a vast range of landscapes, floral compositions, skyscapes, and still lifes, each unique piece filled with color and detail.
A Special Bond
In an interview with Baltimore Magazine, Alice said that she felt lucky to be able to share her art with others. "Though I don't often get to meet them, I feel a strong connection with people who buy my work. It's a real bond."
Those that have experienced Alice's work can attest to the sense of joy and peace that radiates through her pastels. We know that Alice's legacy will live on through the many people she has touched with her art.
---
Below is a collection of Alice's pieces from the many years that we worked together. We hope that this lookbook will paint a picture of her impressive career and her evolution as an artist.