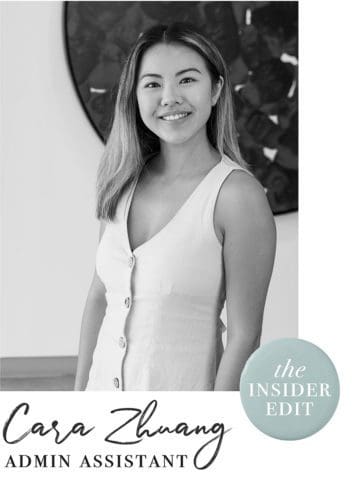 At the Chevy Chase gallery, I spend my days helping our art consultants prepare for their appointments and making sure our gallery always looks beautiful. One of my favorite things to do is help our gallery director decide how to curate our walls. I love looking through our collection to find pieces that can speak to one another.
Here are a few of the pieces in our collection that speak to me.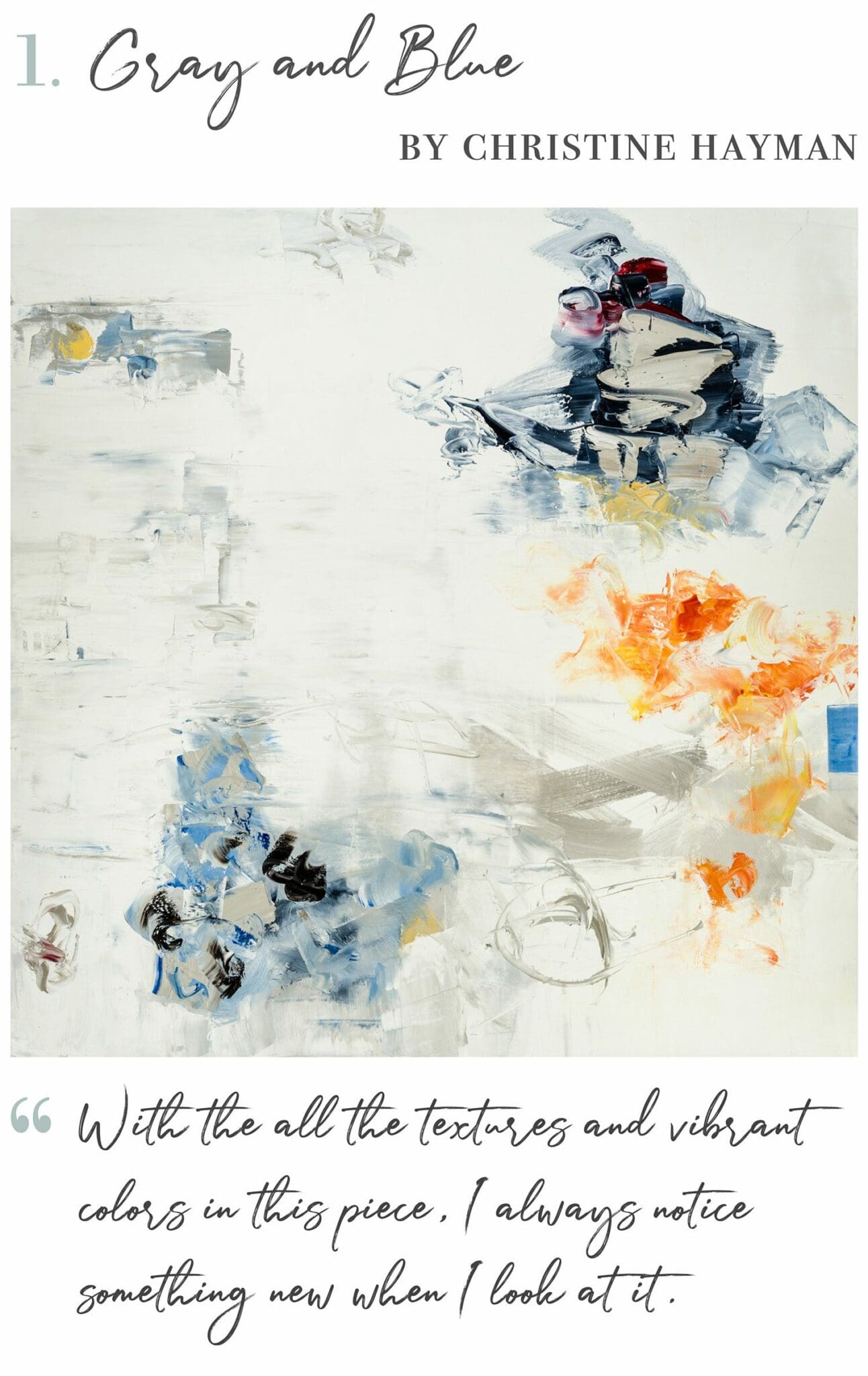 I love how much movement you can feel in this piece. The way the ribbons of color dance around each other creates such a sense of life and drama. Hayman's thick application of paint, combined with her use of white also creates an interesting contrast of heaviness and weightlessness that can only be experienced in person!
Gray and Blue, Oil on Canvas, 60 × 60 in.
View more work by Christine Hayman.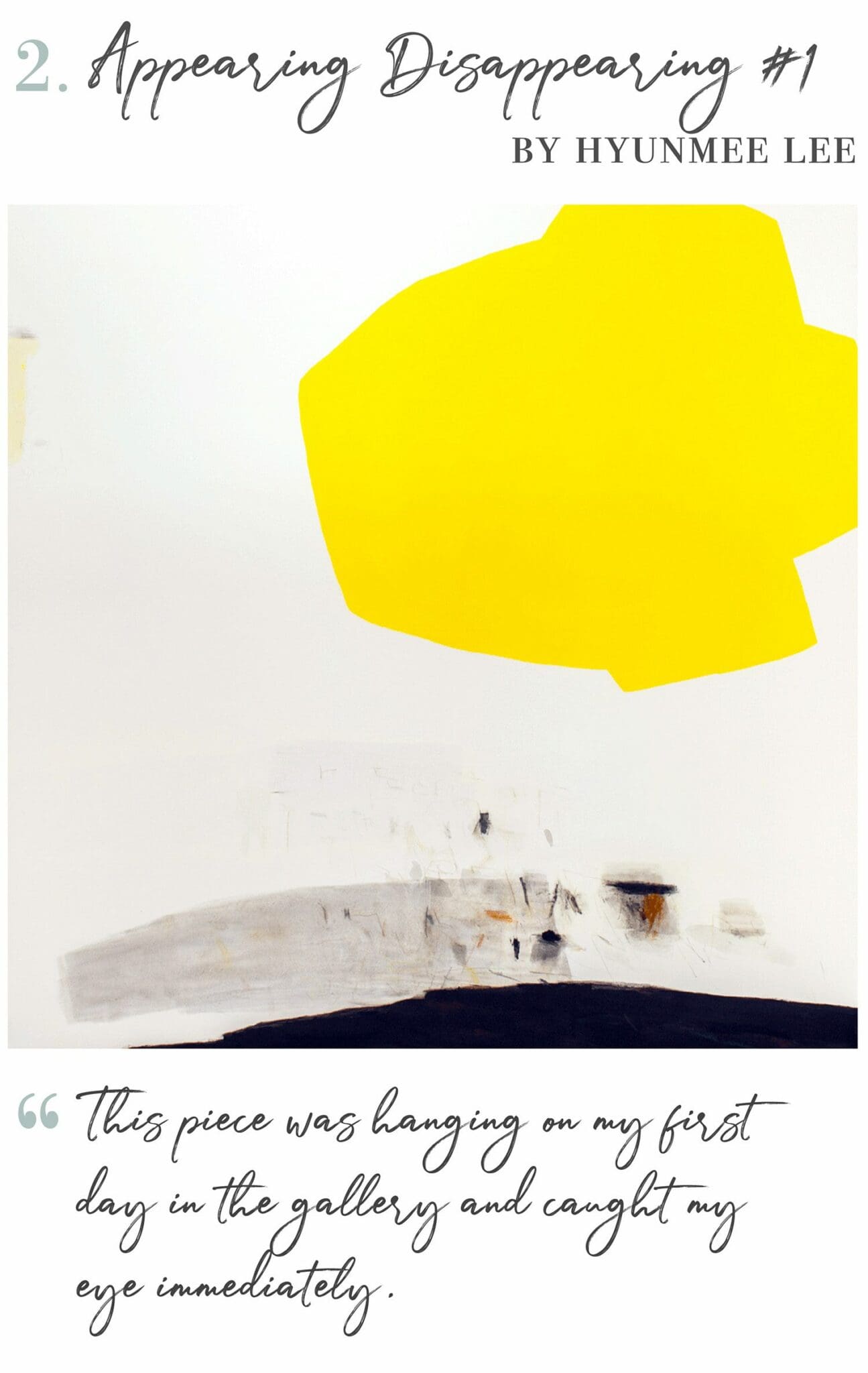 It's fascinating how Lee's gestural brush strokes can simultaneously appear both candid and intentional, and learning more about her process and her careful use of color only made me admire her work more.
Appearing Disappearing #1, Acrylic on Canvas, 72 × 72 in.
View more work by Hyunmee Lee.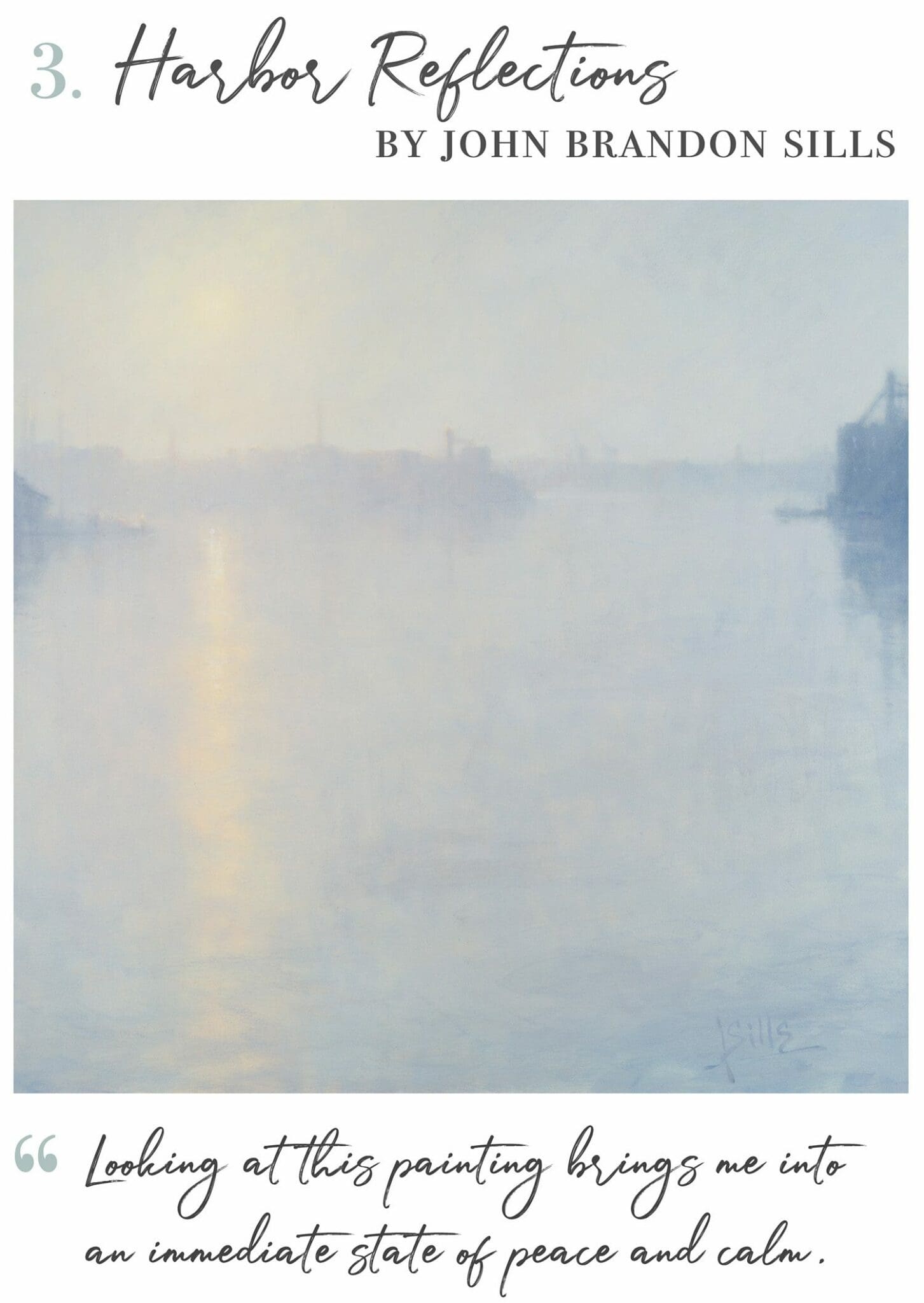 I'm always amazed by how evocative this work is. My favorite part is how subtly the sunlight peaks through the clouds, creating this sense of density in the air and stillness on the water. The soft hues and gentle brush strokes are so sublime and instantly transport me to this idyllic setting.
Harbor Reflections, Oil on Canvas, 36 × 36 in.
View more work by John Brandon Sills.