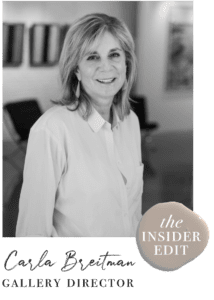 Many years ago I started working part time in the "little white gallery" on the corner while my children were in school. Fast forward, my kids are grown and so has Merritt Gallery… what a wonderful journey!
I have so many favorites, but here are three that sing to my heart.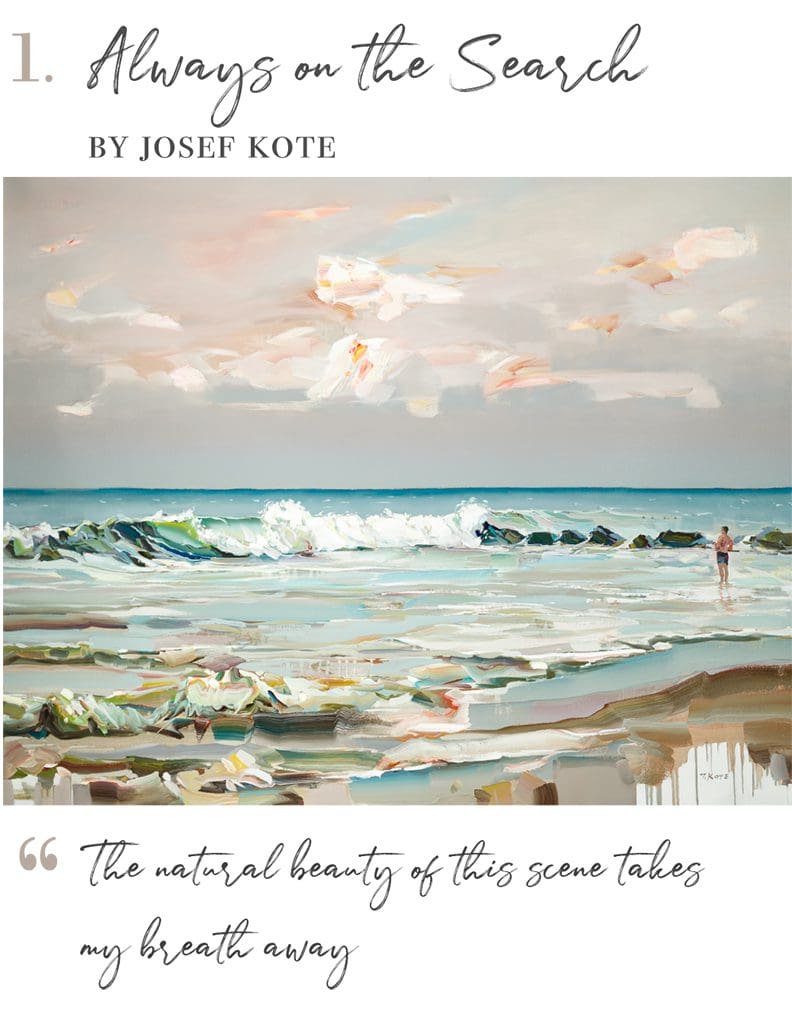 I love the way that Kote renders the crashing waves and soft light in this scene—he really captures the tranquil beauty of the ocean.
Josef Kote, Always on the Search, Acrylic on Canvas, 48 x 60 in.
View more work by Josef Kote.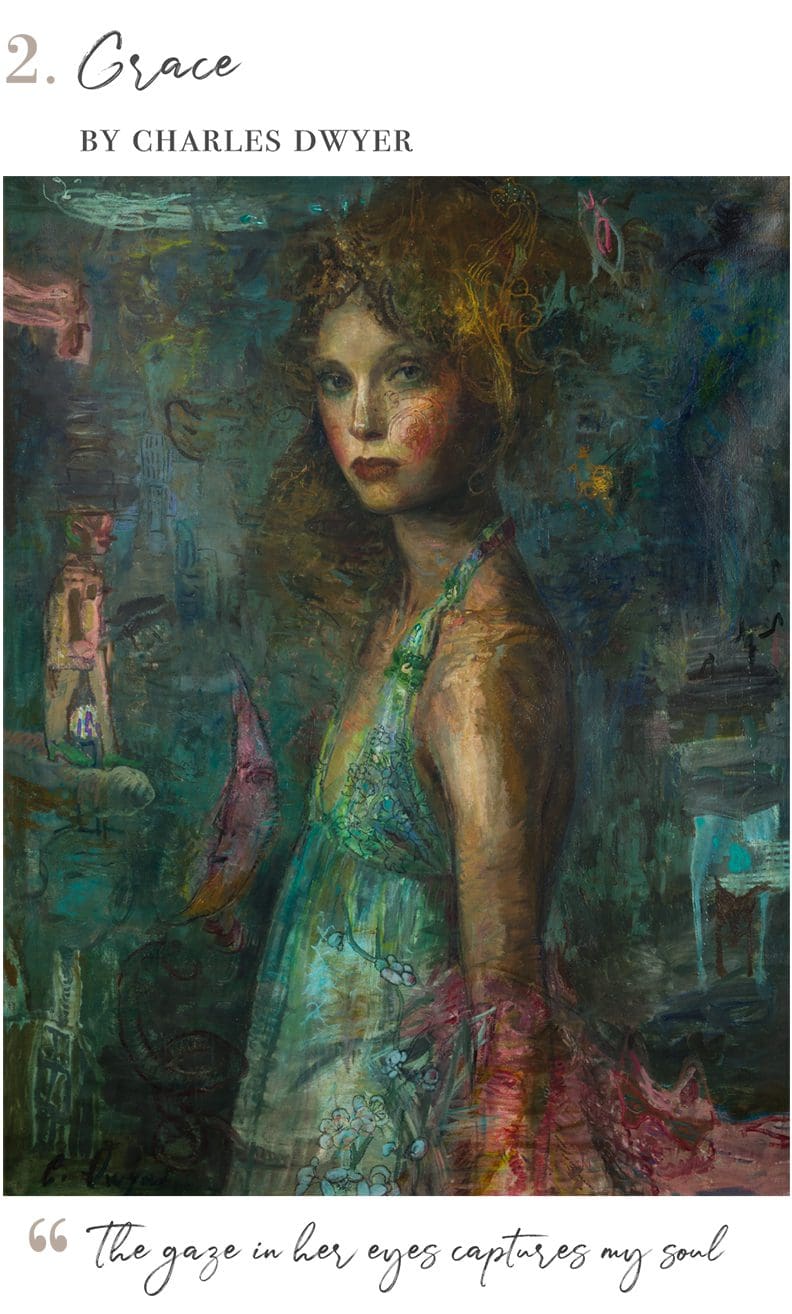 This piece never fails to grab my attention. The colors are rich and inviting, and the woman's gaze is completely magnetic.
Charles Dwyer, Grace, Mixed Media on Canvas, 78 x 60 in.
View more work by Charles Dwyer.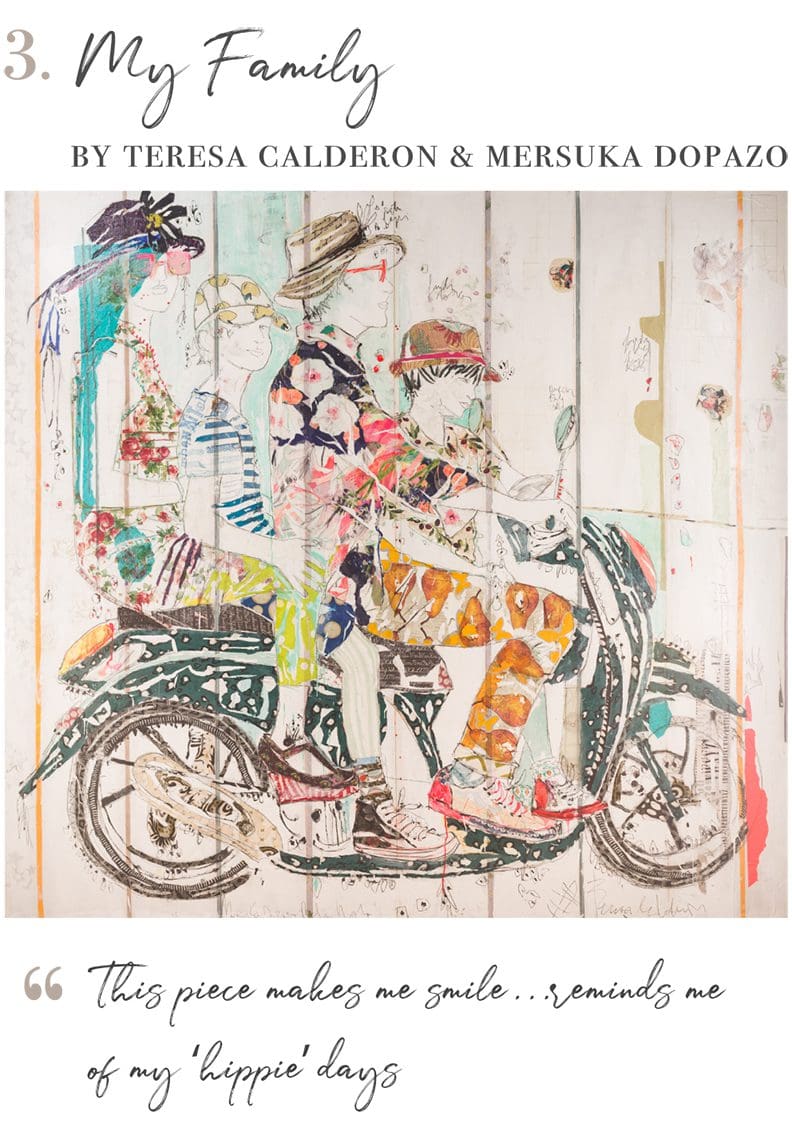 Calderon and Dopazo have such a fun, free-spirited style. It instantly brings me back to happy summer memories.
Teresa Calderon and Mersuka Dopazo, My Family, Mixed Media on Canvas, 81 x 87 in.
View more work by Calderon and Dopazo.